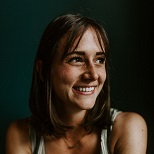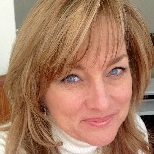 Special to the Philanthropy Journal
By Emma Rolader and Marshéle Carter
Social media is an increasingly important communication tool for differentiating organizations and brands from one another. As a general trend, nonprofit organizations have stepped up to the expanding plate that is "becoming social."
It's no secret that social media is one of the easiest ways for nonprofits to connect, assess the interests of their stakeholders, and share information about their missions. Not only is connecting with others more manageable via social media, it's also one of the most cost-effective methods of reaching target audiences.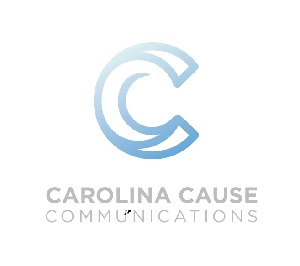 Fundraising and donor relations are also being impacted directly by social media. Social media now play a role in 35 percent of all donations, according to Donor Drive's 2017 State of Peer-to-Peer fundraising report. If social platforms are driving a third of donations, it's clear that now is the time to strengthen our social media skills and to understand integrated media strategies that maximize this communication tool.
The opportunity for all nonprofits to employ strong social media practices and establish online identities lies in the overall use and strategy of using sites. There is also, what we like to call, "the art of meaningful content." Is what you're posting representative of your organization? Is it true to your mission? Is it designed to reach your identified target audiences? Does the content teach others about who you are and what you do? Does your content invite others to engage in your work?
Here's how to create a communication strategy that will guide your social content and interactions in a way that increases awareness and profits.
Create a Place for Social Media in Your Communication Plan
Social media is an opportunity to tell your organization's story – an integral part of your brand and mission.
Most organizations I come across do not utilize social media. It's either because they didn't have a plan in place when their organization was created or that the staff and volunteers simply don't have the skills or capacity to use it. Both of these challenges can be overcome when nonprofits understand the simplicity of a basic social plan and know how to use social tools.
Your organization can use social channels as means for increasing transparency between your group and its target audiences and publics. You can add socials into your overall communication plan effortlessly by designating roles within your team and by balancing scheduling and monitoring!
By appointing a member of your team to run your social media, you open up a new network for your organization. The reach of social media is ever expanding, and discovering bigger networks for your organization via online channels can lead to heightened awareness and fundraising!
Establish Social Media Goals
Just as your organization has goals and a mission that guide its every action, your social media efforts should follow a path that is inspired and guided by that same mission to accomplish objectives in the online world.
One goal may be to use social channels to publish information into the world. Or, perhaps, a goal could be engaging with consumers and publics via socials to increase your presence in that online community. This can boost donations, help share your organization's story, and recruit volunteers!
Identify Target Audiences
Identifying the right platforms to use and audiences to target is crucial. Not only will this save you time when sharing online information, but it will also increase engagement with your target audiences while spreading your message and fundraising.
LinkedIn, Twitter, and Facebook are the most popular online platforms. Pew Research recently published that 68% percent of Internet users are on Facebook, and that is a reason to keep Facebook in your social site line-up.
Not only is identifying the social platforms your organization will use helpful, but also identifying who your target audiences will be is key. And knowing what your organization needs from others to accomplish their mission will help determine target audiences.
At one level, target audiences can be broadly defined. If your nonprofit specializes in local food distribution in food deserts in the Southeast of the United States, you will want to target farmers or restaurants in that area who would engage in high-scale production.
At a smaller level, organizations may need to identify specific types of audiences to target. It's important to know who may play a large role in your fundraising and expansion; this process of identifying those audiences may take research, time and altering. Not all audiences are the same, and your non-profit will need to prioritize audiences based on organizational needs.
With the combination of the perfect social sites, these target audiences will contribute to your organization's growth and future.
Practice Cross-promoting Content
Build a strategy for creating content that matters to you and your organization. Decide what to share, where to share it and when to share it. And then cross-promote the content on all sites! Broadly, this creates the ability to build campaigns by using hashtags across platforms, and keeping your audiences tracking with you.
However, content should be tailored for each site. Instead of cross-posting, your organization should cross-promote. The information you are sharing can be consistent across platforms, but the caption length and vocabulary is site specific. For example, your organization specializes in giving resources to families in need and wants to tell an inspiring story about a family they recently supported. Character limits are different for every site, so drafting and editing a story about that family that fits with each site is essential!
Measure Social Traffic & Results
Lastly, measure your social traffic and see the results! Analyzing conversations or responses on your sites can give your non-profit data that gives feedback on the success of your social usage. Calculating the number of followers your sites is also another option to see tangible increases in presence on your channels. Your organization may see an increase in mentions, shares, likes, or comments. They may see more interest in their mission, more volunteers at their events, or more donations. All of these social results should be based off of your initial social goals.
Leave us a message in the comments below. Share with our readers how you are using your organization's social channels effectively to the benefit of your mission. We welcome your questions, too!
---
Emma Rolader is a senior at UNC-Chapel Hill majoring in Public Relations/Advertising and religious studies. She serves as a communication and social media strategist for the Common Market Georgia in Atlanta. Contact her here.
Marshéle Carter is the founder and executive director of Carolina Cause Communications, a nonprofit, public relations agency that provides strategic communication counsel, campaigns and tools for nonprofit organizations that support North Carolina's vulnerable populations.