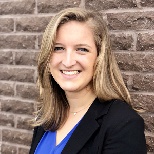 Special to the Philanthropy Journal
By S.E. Spencer
Successful gardeners and farmers know different plants and growing methods are best suited to different soils. While sandy soil isn't ideal for gardening, root vegetables like carrots and parsnips often thrive while vegetables like cabbage and broccoli would not. Clay soil is more likely to become waterlogged so a raised bed can greatly improve drainage. Knowing your soil enables you to determine which plants to grow and what methods to use. In the same way, nonprofits must understand their community, their space, and their location – their soil – in order to determine how best to build a strong and sustainable organization that will produce the desired impact. One World, Everybody Eats (OWEE) fosters this mindset through its supportive national network, strong leadership, and continued desire to empower others to impact their local communities.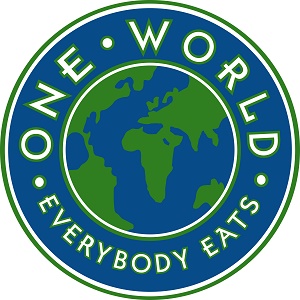 According to their website, OWEE is a national network of cafes following the pay-what-you-can nonprofit restaurant model. For those who are not familiar with this concept it is based on seven core values:
Pay-what-you-can pricing
Patrons choosing their own portion size
Serving healthy, seasonal foods whenever possible
Patrons volunteering in exchange for a meal
Volunteers staffing the organization as much as possible
Paying staff a living wage, and
Offering a community table
Through this model, OWEE seeks to increase food security and build community. As OWEE Board Member Tommy Brown put it, "it's a way for everybody to be of the same table to help everyone get fed." Often organizations segment society into those helping to fight hunger and those who are hungry. OWEE supports cafes that make an effort to "welcome everyone to be a part of the solution by preparing, serving, and eating together."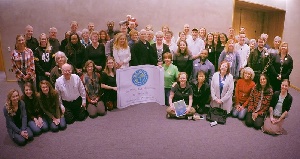 The first cafe, One World Cafe, opened in 2003 in Salt Lake City. Since then more than 60 cafes have started across the country, with dozens more in the planning stages. This growth can be attributed to the organization's commitment to building community and creating a supportive network of cafes across the country. Through OWEE's model, successful cafes provide mentoring and guidance to passionate entrepreneurs interested in starting their own cafe. Tommy attributes the mutually supportive network to OWEE founder Denise Cerreta. He said, "she set the tone in her commitment to supporting some of the initial cafes," and that mentality and passion for growing this movement has spread throughout the network.
In a sector that values doing good and providing support to others this type of idea sharing should be ubiquitous; however, it is not uncommon to see good ideas kept under lock and key for fear of losing ownership. One World, Everybody Eats is a fantastic example of knowledge sharing and empowerment. New cafes learn the concepts at the root of the pay-what-you-can model and then plant those in their communities to grow the best version for the people they serve.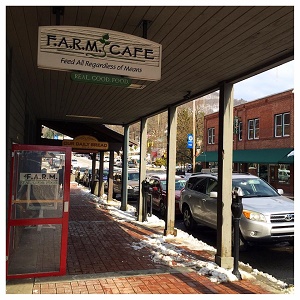 Tommy Brown not only serves on the board for OWEE but also as the Volunteer Coordinator, Marketing/Development Director, and Cook for F.A.R.M. (Feeding All Regardless of Means) Cafe in Boone, NC. Tommy spoke to the adaptations they have made to their "soil." Boone is a college town, home to Appalachian State University, so F.A.R.M. Cafe has taken on an educational role in the community by teaching students about their work and food insecurity. This role makes sense in Boone, but other cafes fill different roles in their communities.
Tommy emphasized that there is no "cookie-cutter approach" to starting a cafe, and OWEE cafes are not trying to meet all the needs of hunger and food insecurity. They are just one piece of a complicated puzzle. Some cafes act as programs of other agencies, and there is an emphasis on developing a local network of partners with a shared goal. Together organizations can achieve a larger impact than one agency could achieve on its own.
The mentoring component of OWEE allows new cafes to learn from established cafes' successes and failures. Cafes at different points in their growth can offer lessons on issues from transitioning from a founding executive director to handling turnover and burnout in an industry like nonprofit food service. They currently host an annual conference to encourage knowledge sharing and to support those interested in starting new cafes. They are also working towards hosting regional gatherings that would make access to these sort of experiences more accessible and affordable. These gatherings would include training weekends at established cafes and networking with nearby cafes to build smaller regional networks.
While OWEE is a young organization, the successful impact of this model can be seen in the nearly 1.4 million meals served each year by cafes in the network. Supporting others in developing the best version of this model based on their own community is a lesson other organizations can certainly learn from. A good idea can be impactful in one place, but imagine the impact it could have when shared with others who are provided the flexibility to adapt it to their community's soil.
---
Rev. Tommy Brown, M.Div. serves as the Volunteer Coordinator, Marketing/Development Director, and Cook at F.A.R.M. (Feed All Regardless of Means) Cafe in Boone, NC. Having previously served as a Campus Minister, Camp Director, and Youth Minister in the Presbyterian (PCUSA) Church, he brings years of experience working in non-profits as both a staff and board member. During his 16 years living in Boone, NC he has been adjunct faculty in several departments at Appalachian State University teaching courses in Leadership and Group Dynamics, Camp Management, and First Year Seminar.
S.E. Spencer is a Masters of Public Administration student focusing on nonprofit management at NC State University. She is the Graduate Assistant at the Institute for Nonprofits.
About One World, Everybody Eats
One World Everybody Eats (OWEE) is a non-profit organization dedicated to increasing food security and building community through its pay-what-you-can nonprofit restaurant model. It supports more than 60 existing and dozens of start-up cafes in its network with expert consultation, best practices, and networking opportunities. OWEE Founder Denise Cerreta accepted the 2017 James Beard Humanitarian of the Year Award on behalf of the network of community cafes. For a list of cafes in your area, check out the list on the OWEE website