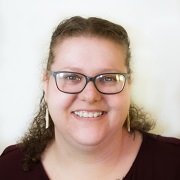 Special to the Philanthropy Journal
By Tiffany Thompson
Imagine being the only woman at your job. You work in isolation, day after day without seeing another woman who can relate to your experience. Perhaps you were discouraged from taking this work in the first place. Maybe you aren't ever nominated for a promotion, even though you are great at your job. Sometimes, you eat lunch slowly and alone in your car.

Then, unexpectedly, you look up from your work one day and see another woman. Your heart lifts. You smile. And in that moment you feel relief knowing you are not alone. Oregon Tradeswomen builds its work on those moments of connection to create a sisterhood and community of tradeswomen. We believe that tradeswomen, who are affected by the issues we address, should be actively, deeply, and meaningfully involved in our organization to build a powerful movement and to shift deeply entrenched and biased systems
Oregon Tradeswomen is dedicated to promoting success for women in the trades through education, leadership, and mentorship. The organization was founded in 1989, by four tradeswomen seeking support, solidarity and sisterhood. As an organization, we envision that each woman who engages with us is able to achieve economic independence and come full circle to support the next generation of tradeswomen entering the industry.
Training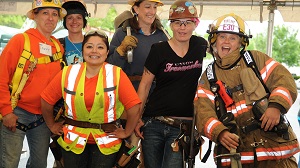 Most often, the first point of contact for a woman is learning about our training program and career opportunities. Women hear about our program primarily from word of mouth but also through targeted marketing and community outreach events. Through the free, seven week, pre-apprenticeship training program women learn skills, build their resumes and confidence, and receive support services to enter and succeed in the skilled trades. The women in our program not only build skills from day one, but begin to build a sisterhood where women can rely on each other for support. Students are exposed to a strong tradeswomen network through networking activities where they are connected with women from a variety of the skilled trades.
Support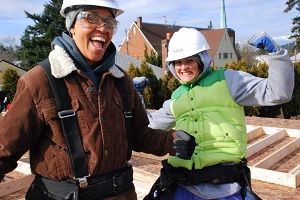 Upon graduation, students continue to receive support from our program and the broader network of tradeswomen of which they are now a part. Nationally, women only comprise 3% of the construction workforce, so seeing a woman on a jobsite shifts the narrative and shows other women they can do the work and they are not alone. As we say at Oregon Tradeswomen, "If you can see it, you can be it!". However, we also know the first years of entering an industry where you are often the only one on a jobsite or in a classroom that looks like you, can be a challenge. Our case managers follow graduates for a minimum of two years. We provide support and training around how to successfully confront issues such as harassment and discrimination on the job, access to monthly networking events, and informal mentorship across the trades.
Leadership Development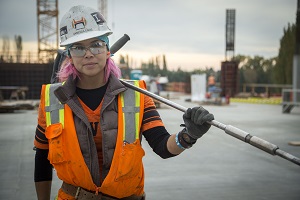 Oregon Tradeswomen believes that without intentional leadership development, tradeswomen will lack critical role models in building, not only their futures, but the future of our movement. Through our leadership development programming, many Oregon Tradeswomen graduates return to provide the same support they received to the next group of tradeswomen. In moving into leadership roles in their work, communities and unions, tradeswomen are shifting the culture of the industry and society's discourse about women in construction and industrial fabrication. We offer the annual Tradeswomen Leadership Institute, a professional development day planned by and for tradeswomen. The women choose the topics most relevant to their experiences and the workshops are co-facilitated by tradeswomen and experienced presenters. Oregon Tradeswomen actively participates in the national Women Build Nations conference, the largest of its kind in North America each year and sponsors local tradeswomen who are identified as emerging leaders to attend. The women have come full circle to give back to the sisterhood, the movement, and the industry.
Advocacy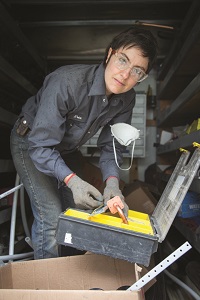 We recognize that changing worksite culture can't end with just providing training and support to women. It is critical to be involved in a larger advocacy effort to change perceptions of blue-collar work and to shift mindset of industry to be more inclusive of women. Tradeswomen leaders are an active part of this work – shifting cultures within their organizations and lobbying for legislative changes. Our message is more powerful when coming from a united voice for change.
Locally, we work to ensure large-scale public investment reflects the communities in which those projects are being constructed – ensuring opportunities for tradeswomen to go to work, as well as working with other community organizations in addressing broader women's issues such as childcare and paid family leave. Oregon Tradeswomen staff serve on the leadership team of the National Taskforce on Tradeswomen's Issues, a national public policy coalition of tradeswomen. Within the industry, we offer technical assistance to support recruiting and retaining women as well as opportunities for other communities to replicate our programming.
In an era where more and more individuals are plagued by college debt and women's limited access to higher paying careers – construction and manufacturing industries – are booming across the nation. The combination create a real opportunity to ensure that women have access to these careers now and in the future. Oregon Tradeswomen knows that creating lasting, systemic change can't be done in isolation. Tradeswomen must meaningfully, actively, and passionately participate in everything we do. It takes a sisterhood to build a powerful movement.
---
Tiffany Thompson graduated from the University of Idaho with a BA in French Foreign Languages and Literatures and a Certificate in Diversity and Stratification. She has worked at Oregon Tradeswomen since 2013, focusing on issues of retention and public advocacy for tradeswomen. Currently, she is managing a project to address harassment and bullying in the construction industry. She also brings experience in awareness campaign and fundraising event planning. She serves on the Oregon Employment Department Advisory Committee.