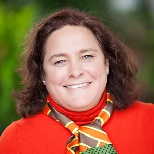 Special to the Philanthropy Journal
By Kelly Velasques-Hague
This past year has seen no shortage of tragedies. From hurricanes to school shootings, the heartbreak and devastation leaves many wondering how they can help.
These good intentions often motivate individuals to fundraise to restore, recover or help individuals and communities heal. However, without good planning and the right tools to reach donors, fundraisers can quickly find themselves in over their heads, or worse at odds over how to disburse the funds.
Such was the case following the 2016 shootings at Pulse Night Club in Orlando. Several well-intentioned groups raised almost $32 million for victims; however, a year after the tragedy, victim groups were publicly squabbling over how to distribute the funds.
Two years later and a few miles away, a school shooting at Stoneman Douglas High School in Parkland, Fla. again moved many to action, but this time with a different outcome.
Just days after the mass shooting, a member of the Parkland Country Club approached the club's management team about co-sponsoring a charity fundraiser for victims and families. Less than two months later, the "We Are Stoneman Douglas" event and auction raised more than $264,000 for the Broward Education Foundation, Marjory Stoneman Douglas Victims Fund, to quickly help the families of those killed, injured, or suffering from post-traumatic disorder because of the shooting.
The Stoneman Douglas event provides several best practices for people considering fundraising following a tragedy:
Consider aligning with an established advocacy group. Established nonprofits will have the name recognition and experience that's important to lend credibility to your cause. Parkland event organizers partnered with the Broward Education Foundation, an established nonprofit that supports Broward County Public Schools. The foundation's Marjory Stoneman Douglas fund has raised nearly $9 million and has a steering committee comprised of state and community leaders who are working with the National Center for Victims of Crime to establish protocols, timelines and procedures for distributing funds.
Think carefully about how funds will be distributed. Raising funds is only the beginning, as the Pulse Nightclub fundraisers learned. It's important to have a plan in place about how the funds will be used to benefit the victims and to what registered cause/nonprofit donations will funnel into. Before raising funds consider questions such as: Who is a victim? How will you provide aid? Who will manage claims? Will you need to register as a charity? What charity could partner to help distribute funds? Most states require organizations to register with the state attorney general's office before soliciting charitable gifts. In addition, some people and businesses won't donate to an organization that's not a registered charity.
Be transparent and accountable about event finances. Publish clear goals for your cause and explain how the funds will be spent. Communicate frequently with partners, donors and others as you're planning the event. A lack of communication can be perceived as suspicious by supporters and can derail the effort. When the event is over, communicate in detail about how much was raised, the amount spent on the fundraiser, and the proceeds distributed to victims. Use social media, email and an event website to keep everyone updated.
Get the entire community involved. By nature people like to help others, yet they often feel helpless following a tragedy. Owners of gift stores, restaurants, and car washes may not feel they can make much of a difference or even know where to begin to help. Organizers of the Parkland fundraiser reached out broadly and asked for the help of everyone in the community to make the fundraising event successful. As a result, the Parkland Country Club donated the use of its facility and helped to solicit contributions of food and wine. More than 38 local restaurants chipped in, defraying 99 percent of the costs for the event. In Organizers were able to solicit more than 400 auction items, which were bid on by the evening's 600 guests. This is also how our area director in Florida got involved, donating his OneCause Do-It-Yourself event license to set up an online hub for the We Are Stoneman Douglas event.
Mobilize your supporters. Make it easy for supporters to get involved and stay engaged. Look for fundraising technology that not only helps in the planning and management of an event, but has social media engagement capabilities to broadcast your efforts and also provides a seamless and engaging experience for supporters. With the donated mobile bidding software from OneCause, the Parkland event fundraising team was able to quickly build an online microsite for registration and to accept donations, item donations and auction bids. The group went online eight days before the event, and within two days, all tickets were sold out and the auction grew from 230 auction items to more than 400 items. At the event, organizers were able send text messages and leverage scoreboards to drive bidding and increase participation. People who couldn't attend the sold-out event were able to bid online for auction items or make donations.
When tragedies strike, communities often come together to grieve and to lend support. Fundraisers can play an important role in mobilizing communities and raising funds for those in need. As the Parkland fundraiser demonstrates, aligning around a well thought out plan, joining forces with local advocacy groups and leveraging fundraising technology can engage donors and maximize community support in the face tragedy.
---
Kelly Velasquez-Hague is the Director of Content Marketing at OneCause.