By Jack Ahern
In the late 80s and early 90s, playwright, composer and lyricist, Bob Ost received awards and recognition for his work throughout much of the New York theater community but was having difficulty getting his work produced. He called upon three friends to meet up in his apartment one night to talk shop and see how they could help each other to find success in the harsh and competitive theater community. Word spread around about the common problems, and three quickly became thirty. As Ost's apartment filled with struggling but excited and enthusiastic aspiring producers, something became quickly clear: although they were working on vastly different projects each were running into the same roadblocks and needed to build the same networks. Accidentally, that overcrowded night in Ost's living room became the first meeting of Theater Resources Unlimited (TRU).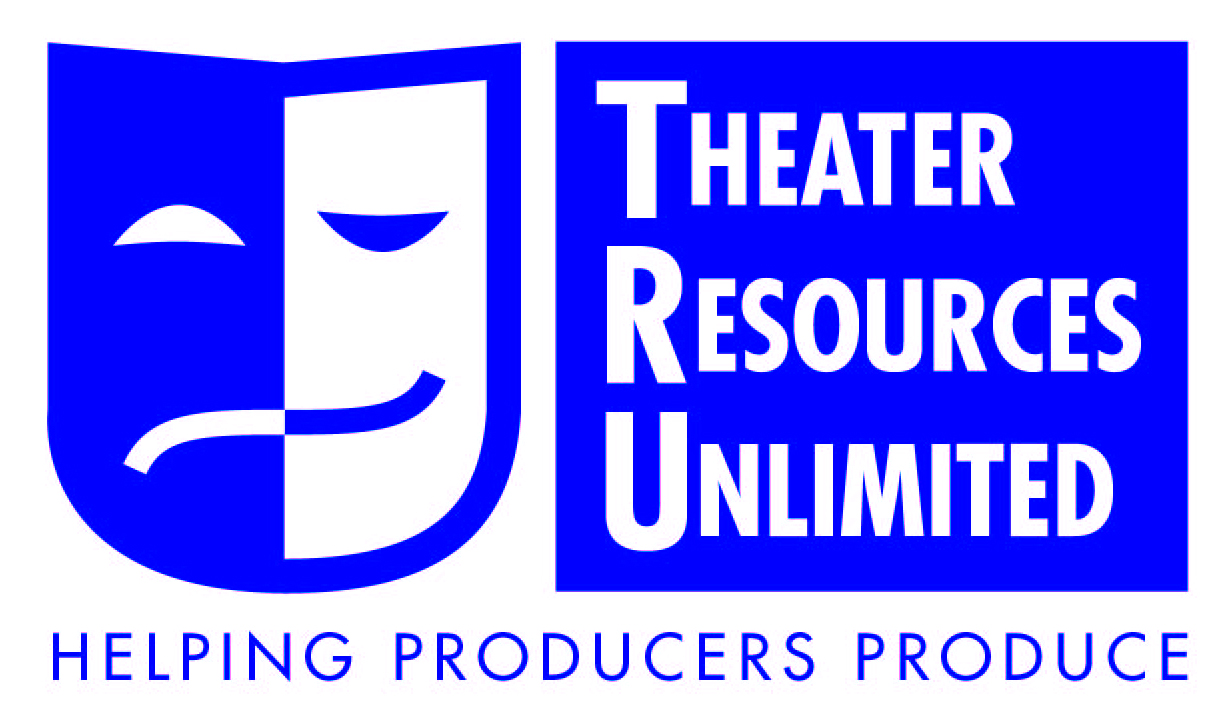 TRU, founded in March 1992 by Ost (now Executive Director and President), partner Gary Hughes and Cheryl Davis (now Vice-President) is in its 25th year. TRU's mission is to promote cooperation and support in the theater community by connecting organizations, individual producers, self-producing artists and other theater professionals. The organization takes pride in its dedication to helping anyone who asks for it from small nonprofit theaters to large for-profit commercial producers. Ost says despite the fact that many of TRU's members might seem very different in size, craft and capability, "they all have to speak the same language because they are doing the same things, the basic skills translate from one realm to the other."
The primary need among those different organizations is to find a way to be both artistic and resourceful. Theater Resource Unlimited's goal is to explore opportunities to bridge creative and business components both needed to make a successful producer. Ost explains that their members (producers, directors, actors and writers) must naturally exist in a place where the right brain meets the left brain. TRU hopes to address that need by giving artists the relationships and skills required to run an effective business. TRU as a nonprofit organization has also utilized that same model in their work to be both creative and practical. This process is how the organization has found success year after year.
TRU engages in unique and innovative approaches to building those vital skills and relationships among its members. The organization's main programming revolves around providing member benefits within the theater community. TRU holds 11 panels a year, all of which are free to members. These panels highlight various needed skills and relevant issues among the theater community from festivals, marketing, ticketing options, to assembling a budget. In all its work, TRU goes beyond surface level networking and instigates conversations that are needed in the community space. TRU's programming enables those conversations to happen and creates a mutual understanding for the common needs across the theater community.
Central among TRU's programs are their "Producer Boot Camps." These workshops develop members on basic producer-focused business and organizational skills including Raising Money for Theater, Essentials of Self-Producing, Mediation techniques and Showcase Producing. TRU also offers a "Writer-Director Communication Lab" centered around giving both writers and directors a common language, communication skills and the courage needed to find success in collaborations. The program involves writers submitting scripts to the program and pairing the writers with one of 10 theater directors. The pair then have 10 minutes in front of a crowd of their peers to have an honest conversation about real concerns with the script and the directing process. This workshop empowers writers to find a personal communication style, adjust to whom they are speaking with, explore "non-threatening" ways of discussing their work and perhaps most importantly, give them the understanding of the limits of their authority over their work.
The "Writer-Director Communication Lab" is just one example of TRU finding creative solutions to engender honest conversations. TRU also offers a writer-producer "speed date," which pairs writers with producers and gives them two minutes to pitch their script from producers in the nonprofit and commercial theater space. Again, this program gives writers the experience needed to communicate quickly about their work and gives both writers and producers real opportunities to build relationships. While the organization's work primarily benefits the New York theater community, it is also embracing new media to try to reach a wider audience. Due to member demand, podcast versions of their monthly panels are now available to those who cannot attend the panels in person. Ost explains this new project as an "inescapable translation" that needed to be met because people around the county were asking for it. These conversations are now available to bridge into a new space.
TRU's ability to put on new, engaging, and increasingly relevant programming illustrates how an organization must be willing to try new things and adapt to the times. This right-brain approach to running the organization has kept TRU's existing members coming back year after year and helps them engage new ones. Where the organization also thrives is its ability to tap into that left-brain approach and carefully and strategically manage itself as a nonprofit organization in its 25th year. Like any artist, writer, director, producer or nonprofit leader, Ost argues that it is passion in your project that will lead to success. Ultimately, to get the support needed, you have to "truly believe what you are asking for is worth it."
---
Bob Ost began his career straddling the worlds of theater and advertising. While using advertising as his bread and butter, Bob pursued a path as a playwright, and later as a composer and lyricist, and eventually a producer. It was while he was producing his own musical revues at cabarets around Manhattan that he discovered he could combine his artistic talent with the business skills he was picking up in the advertising world. The idea of Theater Resources Unlimited was born, with the help of co-founders (and co-writers) Gary Hughes and Cheryl Davis in 1992. After years of teaching others the basics of producing, Bob has gone on to consult as well as produce other people's work.
Jack Ahern is a Masters of Public Administration student focusing on nonprofit management at NC State University.