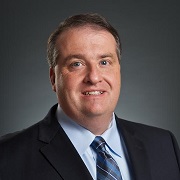 Special to the Philanthropy Journal
By Michael McKenna, President of Comprehensive Benefit Administrators
Benefits can be a powerful and persuasive tool for employee retention in any industry. Yet for many nonprofit organizations, the thought of offering a healthcare benefits package that is anything but bare bones seems excessive, and fiscally unattainable. Many nonprofit organizations don't realize that a good healthcare benefits package can be offered while still maintaining the organization's budget. Here are six strategies nonprofit organizations can incorporate that provide quality healthcare benefits affordably.
Creative Pharmacy Savings. Pharmacy costs have increased by 76% in just the last five years. This will mean more prescription drugs will not be covered by insurance. Look for programs that offer prescription drug coupons so that employees (and their dependents) can save money on high-tier medications to help lower their out-of-pocket costs, as well as allow employees to research their medication costs to determine whether a generic or brand name drug is the best option. Either way, by offering coupons, your employees save money, which translates into happier (and healthier) employees.
Telemedicine. Just as many nonprofits are finding they can save money and improve efficiency thanks to remote access through technology, telemedicine offers a cost-effective alternative to non-emergent Emergency Room visits or Urgent Care clinic visit by providing employees and their dependents with fast and convenient access to quality medical care 24 hours a day, seven days a week. With telemedicine options, employees are less likely to miss work due to a medical appointment as they can avoid the inconvenience of traveling to a scheduled Primary Care Physician (PCP) appointment during normal business hours. Additionally, offering telemedicine as a benefit frequently reduces claim utilization while keeping overall medical costs down.
Second Opinion Programs. While studies show that one in 12 adult patients may be misdiagnosed with a severe illness, only 19% of consumers verify these findings by taking advantage of a second opinion. By offering a second opinion program as part of your organization's healthcare plan, your employees can avoid becoming part of this unsettling statistic. When a second opinion on a health diagnosis is sought, a change in diagnosis results 26% of the time; a change in treatment results 75% of the time. Significant healthcare costs are also eliminated as appropriate care is determined (and unnecessary or incorrect care is avoided). In such a program, representatives conduct a telephone interview with employees while the second opinion team works with the employee's doctors to access the medical records for review. Again, this type of program benefits the nonprofit organization as well, as employees will be less likely to miss work due to misdiagnosis or follow-up appointments to confirm a diagnosis. Additionally, second opinion programs address the more global concern of medical mistakes being the third leading cause of death in the United States.
Choice. One size does not fit all when it comes to medical coverage, especially in the nonprofit sector where employees can just as easily be right out of college or starting a second career. Several years ago, as the new benefits purchasing environment was flourishing, I coined the term "needs-based purchasing," in reference to the ability of a business to have a robust choice in benefits. Needs-based purchasing recognizes that what one person needs for benefits can be entirely different from another employee, and offers employees several benefit designs with a variety of coverage and cost options. By offering more than one medical plan option, this improves the ability to manage the budget and predictability of costs while empowering employees to choose a benefits design that meets their needs and instills a sense of control over their choices.
Aggregating Surplus. Nonprofit organizations often struggle to find healthcare benefits options for their employees due to the high cost. But by aggregating surplus based on claims, employers are able to receive a refund if their group's claims are lower than expected. They can then apply these savings to the following year's health plans. This strategy is unique. Once implemented it can have a material effect on your health insurance spending.
Video-based Communications. To be the best healthcare consumer, all members should be educated on what their benefit plans offer. Yet most employers don't educate their employees on the choices they have for benefits, especially on complicated topics such as healthcare…and most employees don't educate their dependents on their company's benefit programs either. Studies have shown that that when it comes to communicating complex topics, a video does the job better than any other method. By providing quick video communications that review benefit plans in just a few minutes, members can understand what their plans offer. The video format also offers an easy way for employees to refer back with any questions or if there is any confusion.
These programs and others – like physical therapy wellness programs or smoking cessation programs – offer a myriad of benefits that go beyond your employee's physical health: in addition to keeping healthcare costs down, they also raise employee morale, leading to a more effective work force for nonprofit organizations while increasing overall employee attraction and retention (offering even further benefits for the nonprofit organization). By following some of the guidelines above, nonprofit organizations will be able to successfully balance these benefits with their budgets.
---
Michael McKenna is president/owner of Comprehensive Benefit Administrators, a company that combines traditional brokerage services with mspecialty services such as advocacy and claims administration. He can be reached at mmckenna@cbacompanies.com.