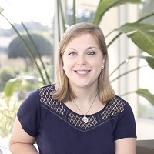 Special to the Philanthropy Journal
By Taryn Oesch
Over 80 percent of working-age individuals with intellectual and developmental disabilities (IDD) are unemployed. Even college-educated adults have unemployment and underemployment rates at about the same level. Being unemployed or underemployed often leads to poverty and/or a feeling of powerlessness.

The Power of the Dream, Inc. is trying to change these numbers. With a mission of "creating jobs and advocating for adults with autism/IDD in the North Carolina Triangle," this group of advocates, self-advocates and community leaders is developing opportunities for this population of people to find meaningful employment or self-employment through several programs.
A Spectrum of Solutions
It began around 2005 with Anna Cunningham, the parent of three daughters, including one with complex special needs, and a leader in the disabilities advocacy community. She first learned about micro-enterprise from David Taylor, Jr., an individual with multiple disabilities who was starting his own business in NC. He inspired her to learn more about this promising avenue. Micro-enterprise, which is more accurately called customized self-employment, is a type of entrepreneurship that can enable individuals with disabilities to develop self-determination, express their creativity, and make some money to support themselves completely or to supplement their disability benefits.
Around that time, she was selected as a North Carolina representative to attend the Alliance for Full Participation conference, where she heard the son of the Rev. Dr. Martin Luther King, Jr. speak on the importance of taking initiative when you see a need. "I felt like he was speaking directly to me, even though he was speaking to a packed crowd of people," she says.
She returned to Raleigh and got to work, and in 2008, The Power of the Dream was formally created by her and other disability advocates, including parents and self-advocate micro-entrepreneurs. Among them was David Taylor, Jr. who by that time had begun his RacecarWaterboy business. The group discovered that micro-enterprise was being used across the country more commonly for certain groups of people with disabilities, including veterans, but there was no infrastructure in place for customized self-employment for individuals with "more intense, complicated needs." In addition to creating a curriculum to train micro-entrepreneurs with autism/IDD, The Power of the Dream also founded a successful thrift store, HANDmeUPs, which now employs 22 employees with a wide range of diverse abilities.
The Power of the Dream's vision includes all types of employment. An online jobs portal is in the works to connect employers with candidates who have autism/IDD, and the organization's leaders reach out to local business leaders to tell them about the enormous advantages of hiring this population. (Those benefits include improved productivity, work quality, innovation and engagement.) The organization partners with Wake Technical Community College to train these candidates to be successful on the job. And to help individuals reach financial as well as employment goals, The Power of the Dream recently launched a financial coaching program as a WORKBOOST partner with the The Financial Clinic. In addition, the organization uses the "Upward to Financial Stability" curriculum, which is designed for individuals with IDD and their families in North Carolina.
A Spectrum of Responses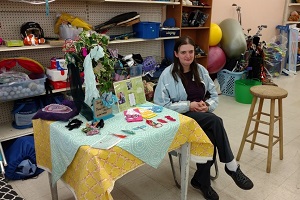 Anna says she's been surprised by the response community members have had to The Power of the Dream. On one end are the people who are most excited to partner and learn more about how to support employees with autism/IDD. On the other end are people who feel threatened or overwhelmed by their misconceptions of people with autism and/or other IDD to the point they respond in extremely negative ways.
That's why education and advocacy are critical. After all, in an economy with the lowest unemployment rate in half a century, companies are facing increased competition for traditional job candidates. They're missing a huge pool of talent in the population The Power of the Dream serves, and organizations like this one are working to make sure employers know about this solution to their hiring gaps.
A Spectrum of Successes
Businesses measure success by their bottom line. Nonprofit organizations measure success by fundraising dollars, of course, but also by impact, and Anna says there are several key metrics she uses to judge The Power of the Dream's ongoing success.
"Success is whether the individuals we serve believe they have opportunity," she says. "The ideas, the creativity, the practical solutions that are brought to the table, the enthusiasm, the lights that come on in the eyes, every time I see that, that, to me, is success."
Success is seeing a referral get someone the resources they need. It's seeing a company successfully hire and onboard an employee with autism. It's seeing an individual with a developmental disability sell a painting to a customer. It's getting micro-enterprise included in service definitions. It's watching a family member or a direct support professional delight in the accomplishments of their child or sibling or client. It's hosting an event like the upcoming Imaginability Conference to connect community organizations and families with resources and each other.
A Spectrum of People
Success is also organizing a group of dedicated volunteers with diverse perspectives, experiences and connections to do this work. Anna says The Power of the Dream is lucky to have "amazing people who are part of the group, who bring their best and all of themselves" to the mission. And "we have terrific millennials," she adds, noting that the organization partners with the AmeriCorps VISTA program to hire a recent graduate every fall to coordinate programs. "That has made a huge difference to our organization as well. We are so lucky to have that energy and that more inclusive understanding." Millennials, she believes, are leading the wave toward inclusion.
The power of a dream is the passion a person puts forth in their pursuit of happiness. For individuals with autism/IDD, all too often, doors close and the pathways along this pursuit are blocked because of misconceptions about their disabilities. The Power of the Dream is proud to help these individuals discover their abilities and open their own doors to possibilities so they can power their dreams forward towards a better future, too.
---
Taryn Oesch is an award-winning writer and editor in Raleigh, NC. She is the board secretary of The Power of the Dream, Inc.