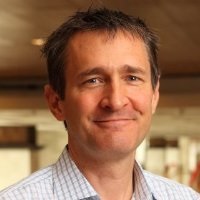 Special to the Philanthropy Journal
By Christopher Purdy, President and CEO, DKT International
According to the 2017 World Giving Index, the global decrease in giving is at its lowest point in the last three years and every Western country on the list has lowered its giving since last year.
In my own organization, DKT International, we have seen in the past year a new U.S. administration and detrimental institutional changes affecting access to family planning, both at home and abroad. From the reinstatement of the Global Gag Rule cutting off USAID to any international organization that discusses or provides abortion services, to the thousands of U.S. women that now fear losing access to birth control, there has never been a more critical time to help women around the world. It is crucial that donors thoughtfully consider how their dollars can make the greatest impact.
The 2018 giving season is now upon us. The following guidelines can guide donors to ensure their generosity is more impactful and effective than ever before, as well as offer nonprofits insight into how to attract donors during such a transitional moment.
Give proactively
Do some research around the causes you support to understand the root issues at hand so that when you do begin to allocate your giving dollars, you're effectively addressing the source of the issue versus the symptoms. Consider resisting giving in situations of convenience in lieu of those that are most effective. For example, giving at the supermarket checkout counter or when stopped on the street may feel good in the moment but it's not strategic. To ensure your gifts are effectively deployed, consider visiting a site like Charity Navigator, America's largest independent charity evaluator, which suggests "smart givers identify which causes are most important to their families and are specific about the change they want to effect." This means doing a bit of reflection and researching the organizations whose missions align with your giving goals. Guidestar is another source of information on non-profits.
Google is your friend
Often times, a quick Google search can help you learn about an organization's reputation and impact. Are they reviewed by other partners and agencies? Conversely, are there any questionable reports around their work? A three minute search can potentially save you serious regret about wasted resources.
Measurable results
Look for charities that rigorously measure and report their results on a consistent basis. Do these results make sense and can they be quantified? Are the metrics and monitoring part of the organization's strategy? Ensuring results are clear and available online engenders trust. Look for statistics and information on the organization's website like this example. Annual reports should be simple to understand and report on impact. Holding charities accountable for results is your right as a donor.
Management and fundraising costs
You should be able to easily determine how much of an organization's budget is paying for overhead expenses as well as fundraising. If you can't find this, it's worth asking. Large head offices consume vast resources, including parts of your donation.
Entrepreneurial spirit
Charities have evolved a great deal in the last 25 years and many now use best practices from the private sector to generate results and maximize cost-efficiency. Look for organizations that inspire confidence in the delivery of innovative, thoughtful results.
Financial transparency
Good charities should make it easy for you to find and access multiple years of audited financial statements and non-profit tax filings (Form 990). If these are not easily accessible on the website, ask the organization for copies. The communication and speed with which the request is fulfilled is telling of the organization's commitment to transparency.
Cost recovery
Charity and cost-recovery are not mutually exclusive. Many charities recover a portion of their costs without sacrificing the quality of or access to their services; this leverages donor funds and ensures that your dollars are being invested in an organization that is proving sustainability beyond fundraising. Charging beneficiaries even nominal fees for services has the added benefit of ensuring that services are truly desired. Programs should consider financially sustainable strategies that survive beyond a donor's gift. My organization breaks down financial sustainability into three steps: cost recovery, cross-subsidization and profitability.
Domestic vs. International
Decide where you want to invest – locally, nationally or internationally. Many people subscribe to the credo that "charity begins at home" and tend to favor domestic charities over international ones. There are great needs in the U.S. and great charities that address them, but don't overlook the impact your dollar can have overseas; GiveWell explains this concept in this article, "Your dollar goes further overseas."
Have fun
Giving away your money can be plenty of fun. Involve your children, family, and friends. Make it a learning experience. You are making a difference – there is great joy in that.
---
Christopher Purdy is the President and CEO of DKT International. From 1996 to 2011, he served as Country Director of DKT programs in Turkey, Ethiopia, and Indonesia, where he managed the largest private social marketing family planning program in the world. He served as Executive Vice President from 2011-2013. His professional interests include social marketing, global health, and socially responsible capitalism.