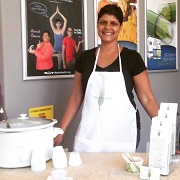 By Krystin Gollihue
What happens when institutions fail us? When those who have the funding and the structures to help, can't, or don't? Nonprofits are often dealing with this very problem in many different contexts: healthcare, poverty, housing, school support, and more. Our daily lives are full of institutions that fail to reach us as individuals, as local communities, and as people with specific needs. Nonprofits are often having to fill in the institutional gap, for hospitals, banks, schools, and workplaces.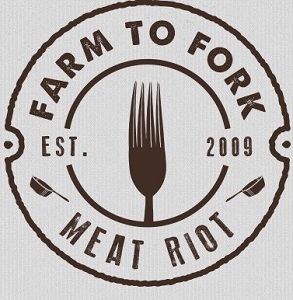 For Niti Bali, the emergency room was one such institution. In 2007, her two-year-old Meenakshi was diagnosed with a baseball-sized solid mass tumor in her head. Moving from emergency room to emergency room, constantly being shuffled between doctors, researchers, nurses, and more, it felt to Niti like the institution was bigger than she could manage.
In many cases, she couldn't receive a second medical opinion about the decisions made for her daughter's care. Under that centralized health system, action was taken fast and sometimes without her understanding. She often did not have a choice, so she quickly enlisted a family team of joined naturopathic and allopathic medical experts to get on the case with her.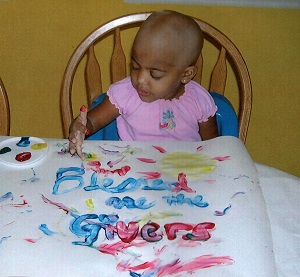 After months of therapies that kept her daughter from living the life a two-year-old is meant to live and countless hours researching the connection between nutrition, environment, and health outcomes, Niti, her husband, and her team of experts made the difficult decision to fight the institution. Instead of taxing therapies that weren't working, she removed her daughter from treatment and began drastically changing the ways she fed her family. "Everything I researched was pointing to the fact that I needed to find a farm," Niti says. She focused her efforts on meat products from farms that raised livestock on grass lands and wooded areas and with nutrient-rich beneficial bacterial soil, what is called "regenerative" farming practices These farms raise animals in a balanced local eco system and do not use any pesticides or GMOs in their feed or processing.
After making the drastic change to more nutritional and beneficial foods, her daughter's condition was astonishing. The tumor that had caused so much pain and suffering had not only stopped growing, but began to die off, and eventually became a cyst. The regenerative nutrition that Western medicine had told her would never help had in fact done more than the institution ever could.
So, again, what happens when institutions fail us? For Niti, she got angry, and wanted to empower others to fight for clean food, to demand better farming practices and to start addressing the problem that seemed to be causing so much disease in our culture. She began a "riot" – the Farm to Fork Meat Riot, specifically – for supporting the regenerative farm practices that had provided nutrition to her family. She founded Farm to Fork Meat Riot in 2009 in order to educate the community about regenerative farming practices and create an "Army of Meenas" (after her daughter) of regenerative consumers that would help support local farms.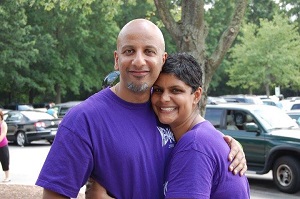 Farm to Fork Meat Riot provides a CSA (Community Supported Agriculture) to members of her "Army" that sources meat, seafood, raw dairy, eggs, grass-based fats, crafted grain free baked goods, all-natural soaps & lotions, organic herbs & spices, fermented beverages and foods, microgreens and produce from farmers, anglers & artisans that use regenerative practices. Niti has developed strong relationships with the producers that provide everything you might need on this level, specifically because she believes it's important for consumers to "support the people that are doing it correctly, the experts." Farmers can't produce on this level unless they have a steady cash flow, so the CSA model helps her support her partners and provide good nutrition and knowledge to her army.
Niti and her family relied on these farmers personally to keep her child alive; and even after her daughter's demise due to the damage caused by the cancerous tumor, she continues to find a way to support them and to keep them in business for her surviving children and husband. That motivation, coupled with the CSA model, she has made steps to help build and support a larger local food community.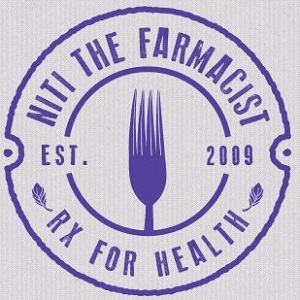 A significant part of Farm to Fork Meat Riot's operations is not simply to provide access to beneficial, nutrient-rich foods, but to provide information. People who sign up for the Farm to Fork Meat Riot's CSA are required to listen to the first 20 podcast episodes posted on the organization's website to make sure that they understand what it means to support regenerative farm practices and to be a consumer of truly regenerative products. "If you're not educated, you can't understand why it is that you've been wronged or harmed," Niti says. "If you don't know why or how you've been violated, you can't do anything about it."
As nonprofit professionals, we don't often get the chance to be angry, to start a riot, to start pushing the narrative on what we deserve and what our service recipients deserve. For Niti, the "riot" is actually a productive model for her organization. It allows her to reach people on the level of civil rights and responsibility and to address the problems that they face with strength, resolution, integrity, and information. She calls her members an "army" because they are truly fighting some of the most centralized systems we face. It is a model that is based on honesty rather than trying to fit the narrative of the very institutions that Niti sees as the problem.
So much of Niti's work is about partnerships – partnering with the farmers, partnering with her army. But that relationship can still knowledge that communities tackle tough issues, and it's not always about being nice. "We may not walk the same paths, we don't even have to like each other, but we are part of the same community, and we've got to be the catalysts for re-establishing these small family farm systems."
---
Niti Bali is the Founder of Farm to Fork Meat Riot, a 501(c)3 nonprofit organization serving as the catalyst for working to reestablish the regenerative small family farm food system that was dismantled post WWII. Niti is developing regenerative farmers, regenerative consumers while producing educational media in the way of her podcast, cooking show & interview show. She is committed to working towards reversing the browning of the earth, one bite at a time.
Krystin Gollihue is a PhD candidate in the Communication, Rhetoric & Digital Media program at NC State University.