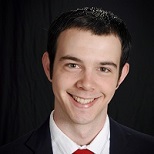 By Kevin Mercer
"It was clear we needed to do it," said Lorraine Johnson, the Chief Executive Officer of LymeDisease.org, "and it was clear we were the organization to do it."
The year was 2015. The task: to create a thriving patient registry within LymeDisease.org, a place for patients with Lyme Disease to contribute their medical information, pool the data and discover the most effective treatment options. If anyone had the experience and knowledge to pull it off, Johnson did.

Johnson was fortunate enough to work with PCORnet, the nation's largest patient-centered big data project at its launch. PCORnet is a project of the Patient Centered Outcomes Research Institute, which was founded under the Affordable Care Act. There, she learned the ins and outs of patient registries and the benefits they provide. She learned that, unlike with breast cancer or heart disease, rare diseases are research-starved. And until quite recently Lyme Disease was thought to be rare. Although the CDC now estimates there are 300,000 cases of Lyme Disease annually, that number was once believed to be only 30,000.
Johnson also learned that with negligible research, an engaged community was essential. Over four million annual page visits to its website each year testified to just how engaged LymeDisease.org's community was.
A patient registry would benefit patients and LymeDisease.org had the capability to attract patients to it, Johnson reasoned. We have to do it.
Johnson became what is known as a reluctant volunteer with LymeDisease.org in 2002, meaning she contracted Lyme Disease herself and spent five years being misdiagnosed. She transitioned to the board of directors and soon assumed a larger role within the team. In 2006, she became the CEO.
When asked about the origins of LymeDisease.org, Johnson harkens back to a day in 1989 in Ukiah, California. That day, local resident Phyllis Mervine took a piece of paper, printed content about Lyme Disease – endemic to that region – on both sides, folded it in half and distributed it to her rural community. The Lyme Disease Resource Center was born, one of the first patient advocacy organizations devoted to Lyme Disease in the US.
"People were really hungry for information about the disease and there really weren't very many sources providing credible information," Johnson said of that time.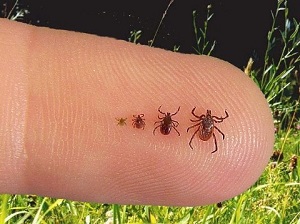 As the LDRC grew, a need for resources and education about Lyme Disease beyond California became increasingly apparent. The Lyme Times, a national quarterly magazine produced by LymeDisease.org that covers Lyme and other tick-borne illnesses, soon began publication. The LDRC offered other educational resources for patients and their families, organized grassroots advocacy, funded research and provided healthcare policy analysis for the Lyme community. That year, LymeDisease.org also conducted its first patient survey under Johnson's leadership. For that survey, it sent questionnaires to physicians to hand out in their waiting rooms. The patients were asked questions about aspects of their health histories and encouraged them to mail back a completed survey. In all, the survey took a year to complete and about 100 people responded.
The rise of the Internet paralleled the rise of the organization, and in 2004 – Johnson and her team decided to transform the local grass-roots organization into a virtual Internet-driven one with a national presence. All of the same services and materials, including The Lyme Times, became available electronically. Soon after, it decided it would be known simply by its URL, LymeDisease.org.

In 2010, it conducted its second survey—this time using the internet to get the word out. That survey was completed in six months with 4,000 responses. Lymedisease.org has conducted four more large-scale surveys, some totaling as many as 9,000 participants. LymeDisease.org published the studies' findings of the aggregate data in medical journals. With the continued advance of technology making larger and larger studies possible, Johnson began to hatch a plan for LymeDisease.org's growth in the decades to come.
For the patient registry set to launch in 2015, Johnson and her now tech-savvy, Internet-survey-conversant employees settled on MyLymeData as its name. They established the database, spread the word, formulated the all-important medical questions and hoped for greatness. The response was overwhelming.
"Our crowning achievement was the successful launch of MyLymeData and the recruitment of over 9,600 patients in two years," Johnson said of its public reception. "MyLymeData has grown steadily. It's pretty much a hockey stick from where we started to where we are now."
MyLymeData is now the largest observational research study on Lyme Disease and in the top five percent of patient registries in America. Johnson credits it all to creating a culture that emphasizes the needs of individual patients.
"This is really all about creating a dialogue with individual patients. It's really important that you communicate back to the patient community the results that you're finding," she said. "It's not a one-way street."
But patients aren't the only ones responding to what LymeDisease.org has done. Researchers at UCLA and Claremont-McKenna have collaborated with LymeDisease.org and obtained a three-year grant award from the National Science Foundation to explore big-data analysis techniques using data from the registry. The dearth of research in Lyme Disease may soon end.

Other organizations have turned to citizen science, as well, and the trend is gaining traction nationwide. Over 110 groups with patient registries have been identified in the US, and that number is expected to continue to grow.
The immediate success of MyLymeData took even Johnson by surprise. The astronomical enrollment numbers are rapidly approaching LymeDisease.org's original goal of 10,000 – not to mention MyLymeData has been one of the key players in the skyward trend of citizen science in the US. Before MyLymeData and all its successes were even conceived, Johnson asked herself two simple questions that started it all:
"'What's the one good thing we could do that other organizations aren't doing? And how can we do that one thing really well?'" Needless to say, Johnson and LymeDisease.org found it.
---
Kevin Mercer is a recent graduate of the UNC School of Media and Journalism with an interest in working to help people in the nonprofit industry. He loves history and all things sports-related.