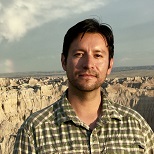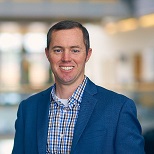 Special to the Philanthropy Journal
By Adam Bad Wound and Ramsay Huntley
"Why isn't clean, affordable power from sun available to everyone?"
This is the question GRID Alternatives' (GRID) founders were seeking to answer when they launched their nonprofit in 2004. With the help of a handful of volunteers, GRID installed its first no-cost solar electric systems for two low-income families in the San Francisco Bay Area. Fifteen years later, GRID has grown from its two founders around a kitchen table into a national nonprofit leader that has installed over 54 megawatts of solar power and served nearly 15,000 low-income households across the United States and in Nicaragua, Nepal, and Mexico. In doing so, GRID has engaged more than 40,000 individuals in solar education and training to prepare people for careers in the booming clean energy industry and has helped families save more than $367 million on their electricity bills. This growth is possible thanks in large part to a long-term partnership between GRID Alternatives and Wells Fargo.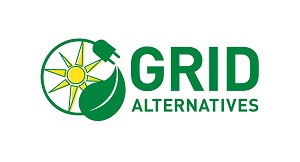 Building new relationships can be both fun and challenging. Partnership is central to GRID's mission to make solar technology practical and accessible for low-income communities while providing pathways to clean energy careers. GRID's sponsored workday program is a cornerstone of the strategy to build long-term partnerships. By sponsoring a GRID solar volunteer day, companies offer their employees the opportunity to learn about solar in a fun, real-word setting while seeing concrete, measurable impacts from their work. The workday program provides an introduction to GRID and offers fertile ground to develop relationships with companies that see the promise of a strategic partnership.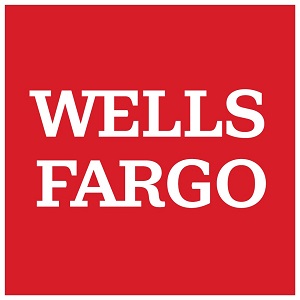 It was through the workday program that Wells Fargo first got involved with GRID in 2007, and over the years, the relationship has evolved and grown. In addition to continued employee engagement events, Wells Fargo expanded its support to a suite of solar workforce training programs in underserved communities. In 2012, the company committed a multi-year investment to support GRID's expansion beyond California, bringing its model of low-income solar adoption and job training to new states. And in 2018, Wells Fargo provided the seed funding for the Tribal Solar Accelerator Fund (TSAF), a new GRID initiative to catalyze the growth of solar energy and expand solar job opportunities in tribal communities across the United States, establishing GRID as a grantmaker, and significantly expanding its ability to deliver impacts in the communities it serves. Over the length of the relationship, Wells Fargo has provided more than $12 million in support of GRID's work.
Creativity and thought partnership are major contributors to growing a relationship over time. Since the relationship began, Wells Fargo has been evolving and expanding its corporate responsibility programming. As the company began to develop specific goals around diversity, social inclusion, and economic empowerment, GRID delivered measurable workforce development programs that reached veterans, women, people of color, and other communities under-represented in the renewable energy workforce. And when Wells Fargo committed $5 million to advance solar energy development in American Indian and Alaska Native communities, GRID felt like a natural partner – not only to deliver services, but to play a new and important role in making sure the transition to renewable energy includes Indian Country.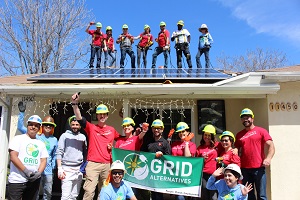 Of course, a sense of mutual trust and the willingness to engage openly and honestly is key to any relationship. When Wells Fargo initially approached GRID with funding for tribal solar grantmaking, there was some reluctance to take on the role of grantmaker, and reputational challenges caused some GRID employees and tribal partners to question the relationship with Wells Fargo. Leaders from both organizations came together to share and address concerns and create a roadmap for future success. Through brainstorming and honest dialogue we were able to arrive at a path forward that has, so far, proved to be quite successful – this year, TSAF received 40 applications for new tribal solar projects, totaling more than $7 million in funding requests.
Probably the most important component of a successful and ongoing nonprofit/corporate relationship is alignment on goals and values. It's important to the health of any nonprofit to bring in revenue that furthers the organization's mission and vision. Both GRID and Wells Fargo are focused on helping people and communities succeed in a sustained and sustainable way. By working together to deliver renewable energy technology and workforce development programs in underserved communities, we help make housing more affordable for families through reduced energy bills, provide job seekers the experience they need to launch careers in clean energy, and strengthen the resiliency and self-sufficiency of our communities.
In today's world, nonprofits and corporates are looking to take a more active role in solving societal issues and challenges. We believe that by continuing to leverage our strengths, support each other's evolution, regularly consult and openly communicate, GRID and Wells Fargo will continue to strengthen families and communities across the country as we support a clean energy transition where everyone is included.
---
Adam Bad Wound (Lakota) is Vice President of Philanthropy for GRID Alternatives and founder of the Tribal Solar Accelerator Fund.
Ramsay Huntley is Vice President and Clean Technology and Innovation Philanthropy Program Officer at Wells Fargo and the Wells Fargo Foundation.