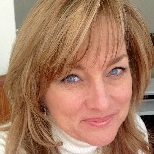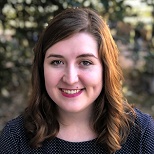 Special to the Philanthropy Journal
By Marshéle Carter and Olivia Ballard
Are you drowning in the online sea of information?
There are more than 180 million blogs out there, which makes finding helpful, relevant guidance difficult and time-consuming to find. While there are many valuable blogs for nonprofit professionals out there, here are just a few to simplify your life today: The Storytelling Non-Profit, Classy and Angel Oak Creative's "Nonprofit Nuggets."
Once Upon a Nonprofit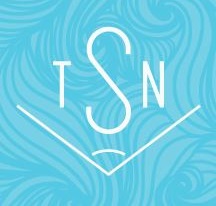 Check Out The Storytelling Non-Profit
Vanessa Chase Lockshin started The Storytelling Non-Profit because she wanted an outlet to share what she had learned about fundraising. She knew there was a need for people to see which strategies worked and didn't work. In 2013, the blog became her full-time job, and she now provides consulting, training and coaching to nonprofits around the world.
Much of the blog focuses on how readers can improve storytelling and offers practical tips for more effective, fundraising efforts. Lockshin encourages nonprofits to target their outreach to specific audiences.
"So many organizations have a nebulous goal of expanding their reach, but they haven't drilled down into whom they are trying to reach," she said. "Ultimately this leads to being ineffective with their communications."
Lockshin recognizes that different media work for different organizations. For some, social media is the best platform for reaching an audience. But, for others, newsletters or direct mail letters may be better vehicles for appeals. Whatever the medium, she advises nonprofits to go where their audiences are because that is the most effective way to expand reach.
Is Your Donor Base Aging Out? How to Reach Millennials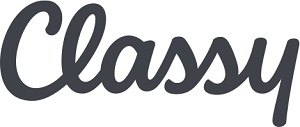 Check out Classy
Started in 2011, Classy is primarily a fundraising platform for social impact organizations, but also offers a blog that focuses on cutting-edge, fundraising techniques, storytelling and communications materials. Since its inception, Classy has assisted more than 4,000 organizations with 300,000 individual campaigns in easy, meaningful and modern ways, according to its website. Classy's founders wanted to help nonprofits reach modern millennial donors in ways that would make it easier for them to engage with their favorite causes and become active philanthropists.
As the major shift in philanthropy continues to grow online, Classy aims to equip nonprofits with the resources and software needed to meet the modern supporter's expectations, according to Managing Editor Michelle Hollenbeck. Younger donors expect their online interactions to be beautiful, mobile-first, and intuitive, so Classy builds out products to enable nonprofits to offer just that.
Classy's readers can learn plenty of ways to connect with younger donors more efficiently and effectively. Recent blog posts deliver on compelling topics, such as building a well-designed infographic, creative fundraising ideas, making data-driven decisions and successful growth strategies for nonprofits. The website also has a large resource library filled with tools to help nonprofits improve their fundraising efforts, including videos, worksheets, eBooks and podcasts.
Nuggets Make a Meal for Hungry Nonprofits

Check out Angel Oak Creative
Don't miss "Nonprofit Nuggets, "a treasure trove provided by Angel Oak Creative, a purpose-driven, marketing agency in Raleigh, North Carolina, dedicated to helping nonprofits communicate effectively."
"Nonprofit Nuggets" features videos by experts that address a wide range of topics, including nonprofit branding, storytelling and marketing. Marketing Advice from World Vision, features Laura Blank, former Public Relations Senior Advisor for World Vision USA. Blank discusses how World Vision communicates with its donors and the importance of internal communications. Also, check out The Role of Storytelling in Fundraising. Through leading Creative Visions, the business he started as a freshman at North Carolina State University, and serving as the board chair for Hope Reins, Allin Foulkrod has learned a thing or two about storytelling. The most important element? Authenticity.
The Storytelling Nonprofit, Classy and Nonprofit Nuggets offer ideas, proven advice, and valuable content to nonprofits, allowing us to gain insight into effective fundraising techniques and improve our digital storytelling. Each of these blogs publishes helpful newsletters, delivering inspiration right to subscribers' inboxes.
We live in a world of information overload. Effective bloggers boil down oceans of information and deliver what's most useful to us. This equips and frees us to focus on fulfilling our missions.
What are some of your favorite blogs for nonprofit professionals? Let us know which ones you've found to be most helpful, info@carolinacause.com. We'd like to share them with our readers.
---
Marshéle Carter is the founder and executive director of Carolina Cause Communications, a nonprofit, public relations agency that provides strategic communication counsel, campaigns and tools for nonprofit organizations that support North Carolina's vulnerable populations.
Olivia Ballard is a senior at UNC-Chapel Hill majoring in Media and Journalism and Political Science. Through her coursework at UNC, she has developed a passion for advocacy communications.