Listen from Soundcloud at the bottom of the page
Season 3, Episode 12
The Relationship:
Shyah Dickerson began working at Boys & Girls Clubs of America in 2013 where she is the National Director of Entertainment, Alumni & Celebrity Relations. Joining the team at Boys & Girls Clubs of America was a full circle occurrence for Shyah, as she attended the Navy Yard Clubhouse in her hometown Brooklyn when she was a child.
London Reeves is a "Proud Club kid since '96", hailing from the Boys & Girls Clubs of St. Lucie County Florida. He worked his way through part-time positions at his Club, all the way up to a Club Director, increasing membership and giving sponsored speaking engagements. He is now the Director of Alumni Development for the Boys & Girls Clubs of America at their corporate office in Atlanta, GA.
The Conversation:
London Reeves and Shyah Dickerson are passionate about their love for the Boys & Girls Clubs of America and its mission. As former Club kids themselves, they know exactly what it's like to be a kid at a local Clubhouse and benefit from those resources and the community. Their presence as leaders in the BGCA corporate office in Atlanta is a testament to the organizations successful mission.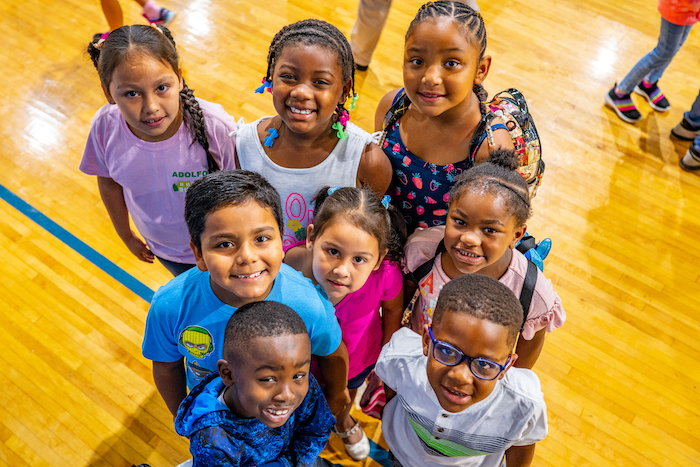 In this conversation, the two talk about their experiences in the organization and how it instilled in them a heart of service and a passion for giving back. They talk about their own individual history with their local Clubs, the desire to create special experiences for other Club kids, and the importance of telling their story.
It is a story of success, not just for these individuals, but for the organization as a whole. The impact the organization has on the Club kids doesn't just give them the tools and opportunities to grow and succeed, but inspires in them a desire to come back and be a part of that experience for others.
---
Topic Timestamps
A Heart of Service and a Spirit of Fearlessness
00:00 – What entices BGCA Club kids to come back and work for the organization? Sandy introduces the Boys and Girls Clubs of America, London Reeves, and Shyah Dickerson.
01:28 – London and Shyah remember first meeting and the first time they worked together.
03:05 – London explains his history with BGCA and talks about the difference between working in the local Clubs and being able to see direct and immediate impact, versus working in the corporate office, which is more removed.
04:29 – Shyah's career started in PR and entertainment but, through a series of serendipities, she found her way to the national BGCA office.
06:22 – Their local Clubs instilled in them a heart of service and a spirit of fearlessness.
Experiences shape your life
09:07 – London and Shyah think about what it is about the Club that inspires members to stay even after they grow up. London talks about the relationships with "caring and dope professionals" and their friends at the Club.
10:23 – Shyah is inspired by knowing that she can give experiences to Club kids that they wouldn't otherwise have, helping them dream bigger and inspiring them to want to come back and give back.
11:51 – Part of Shyah's work is bringing celebrities to clubs, many of whom are former Club kids themselves. She tells an anecdote about musical artist Kelly Rowland.
13:07 – It's important that former Club kids be part of the corporate leadership because it's one thing to talk about the mission and the goals, but it's another thing to have been that child and know what it's like.
14:37 – "Alumni are the living proof that the mission works"
15:55 – All that passion for the mission can sometimes make it hard to remember that BGCA is a business and has to be run like a business that also has a bottom line that matters.
"At every Club you go to, there's an energy, but they're all different"
17:56 – London talks about the importance of sharing his story and the diversity of experiences that kids have.

19:40 – Shyah emphasizes this diversity, talking about how individualized the Club experience can be for each child to help them grow.
23:02 – Clubs aren't just free playing and game rooms–there is also structure and programs. There's a misconception that BGCA is for underserved kids, but there are Clubs serving all types of kids all over the country.
24:59 – Reminiscing about Power Hour, London talks about how showing that you care makes all the difference and all kids can benefit from it.
27:41 – London thinks about the challenges to engaging with the alumni. Shyah thinks about using resources to get the message out that BGCA exists, where it is, and what it can do.
29:58 – Conversations like these are an important time to reflect and to hear from the voices that you don't normally hear from in an organization.
Wrap Up
---
Ways to listen to The Nonprofit Experience:
Like what you hear? Leave us a review on Apple Podcasts! It makes a big difference.