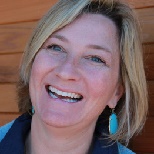 Special to the Philanthropy Journal
By Leigh Longino
While many nonprofits and philanthropic efforts address large, globally recognized issues such as animal welfare, education and poverty, many other organizations target audiences with equally important issues that are less well-known such as cattlewomen, yoga and military children. When your focus is a niche cause that the general public is not aware of, how do you garner awareness and provide the best service possible?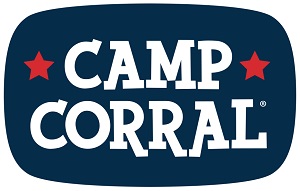 This is a challenge we face at Camp Corral every day. There are almost two million military children in the United States and few services are targeted specifically towards these young members of our military community. As an organization that caters to these children, we understand what it's like to aid a large market that is oft-forgotten by the general public. Many of the families we serve report that Camp Corral is the only resource currently available where their kids can connect with other military children.
At Camp Corral, our mission is to transform the lives of children of wounded, injured, ill and fallen military heroes by providing a unique summer camp experience. Every child we provide our program to attends a week of overnight summer camp free of charge. Our research shows 87 percent of children who attend camp more than once experience transformational and lasting changes in self-confidence, reduced stress and new friendships.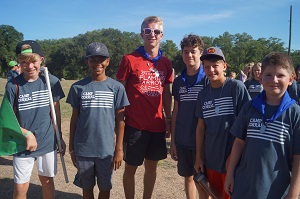 We would love to provide this amazing experience to every military child that applies. Unfortunately, with limited resources this is currently not possible. One of the largest challenges we face every year is balancing the availability of our services to as many children as possible while also maintaining a high quality program.
We believe in providing our campers with the absolute best experience during their time with us as we understand that this is their chance to just be kids, away from the stress of life as military children. As a result, we have a unique set of processes to ensure the quality of our programming across each and every camp session. We carefully select each host camp and work with camps accredited by the American Camp Association. We also conduct a comprehensive review of every host camp before they're selected and conduct annual evaluations of our camp partners.
We continue this spirit of quality assurance on an interpersonal-level as well. Every spring, we bring all of our camp directors to our headquarters in North Carolina. During this professional conference we unpack our mission, explain the challenges our camp families may be facing, discuss our goals, our programming and our strategies for best serving our campers. This means discussions, brainstorming sessions, professional certifications and risk and trend workshops for all of our camp directors, which numbered 35 this year. It's important to us that our entire team, spread out across the country, is on the same page before the start of camp each year so that we can guarantee the best experience for these children across the board.
Last year, our wait list peaked at 2,282 while we were able to provide camp to 3,683 children. As a result, we work diligently year after year to raise additional funds that will allow us to continue to grow and expand our services. This means communicating with donors to sustain their loyalty, working with our camp partners to share our messaging and working with our PR team and camp families to share the stories of our campers with the public. It's often a long, thorough and time-consuming process, but since our founding in 2011 we've grown more than 750 percent and served more than 20,000 children.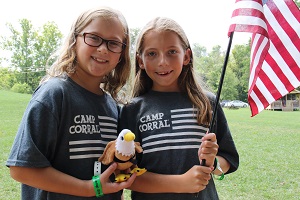 Another way we maximize the reach of our donations and resources is through unique partnerships with other nonprofit organizations. One of Camp Corral's main partners is the Red Cross, which conducts Reconnection Workshops in many of our camps. During these workshops, specially trained Red Cross mental health facilitators lead small groups to help facilitate dialogue and activities with the campers to teach them skills such as identifying personal strengths and signs of stress. Through collaboration with other organizations, Camp Corral is able to pool its resources and take advantage of these special opportunities, ultimately providing more resources and weeks of camp to more children.
Camp Corral relies completely on the generous donations of individuals, charitable organizations, corporations and our generous partners. Golden Corral, our founder, is still our largest supporter and loudest cheerleader. Every year in March, Golden Corral hosts an in-restaurant fundraiser encouraging restaurant guests to donate and support our organization. So far, generous Golden Corral patrons and staff have raised over $9 million to help us provide our services to military children. Disabled American Veterans (DAV), our signature partner since 2016, also provides annual support allowing us to provide our services to an additional 1,000 campers. We also receive support from BB&T Charitable Fund and the Maynard family.
Camp Corral contends with the challenges that come from limited resources and a narrow audience by utilizing the manpower we have available through our camp directors across the country and telling our campers' stories. We have learned that regardless of the size of your team, or your number of donations, your cause is worthy. The road may be long and it can be discouraging trying to tell your story, but committing to excellence even when the path ahead is daunting will lead to your continued success and your ability to continue making a difference.
If you or someone you know are interested in supporting Camp Corral's mission, please visit campcorral.org.
---
Leigh Longino is the CEO of Camp Corral. She joined the nonprofit in 2015 as COO and prior to that as a board member for one year. An expert in camp programming and operations, Leigh served in various positions within the YMCA, managing program development, risk management and staff development for 15 years. Longino received her bachelor's degree from Meredith College and has three daughters.