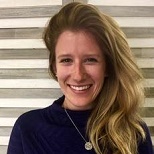 Special to the Philanthropy Journal
By Amanda Schwartz
What are the most important tools nonprofits need to scale their work? That's a question that we ask ourselves constantly here at WAKE. We're dedicated to identifying technology and communications tools and trends that are making an impact, and curating the best and most accessible of them to train social and gender justice nonprofits around the world.
The beautiful thing about technology is that location, in many ways, doesn't matter. Of course, you need reliable access to the internet and the necessary hardware to allow you to utilize it, but tech at its best should really be about the democratization of information and the opportunity for amplified connection and collaboration. In that spirit, we created the Tech2Empower program – a suite of workshops, ongoing training tools, resources and opportunities structured and designed specifically for the needs of our nonprofit participants.

This January, we launched Tech2Empower USA. We had the honor of working with US-based women's rights activists from 15 states for a full week of trainings, networking, and professional development. We wrote an article featured in the Philanthropy Journal on the day of the launch, and promised to get back to you with best practices and lessons learned. Without further ado:
Big tech companies and social justice activists are not mutually exclusive. By getting people who work on the frontlines of activism in the same room with people from tech, those companies are able to hear crucial and applicable feedback, which can translate to tangible change on their platforms. Sometimes change is slow, but sometimes, it can happen in an instant.
Knowledge really is power. If we're lucky, that's simpler in practice than we think. During our Tech2Empower workshops, we found that half of the participants had never used at least one of the platforms we were training on. Sometimes, just by introducing powerful and free tools like Canva or Slack, nonprofits can instantly multiply their efficiency, outreach and capacity tenfold, all without spending a dime.
Online security is a big deal. I hate to break it to you, but you're probably not protecting your data, users, beneficiaries, or yourselves to the greatest degree you should. And you're not alone. Most of the organizations that came to Tech2Empower had serious privacy and overall online data concerns, and did not have the infrastructure they need in place to protect themselves. Spend the time or money you need to make sure your organization is properly equipped, and spend time making sure all staff understand and comply with your safety parameters. It's worth it, and it's a lesson you don't want to learn the hard way.
Self care should be a little part of every work day. The activists that attended Tech2Empower USA oftentimes work in difficult conditions, with difficult subject matter, and high degrees of stress and fatigue. It's tempting to waive off self care as a luxury that nonprofits can't afford in time or resources. Don't take the bait! Make sure your organization has a basic self care framework in place, and encourage each employee to explore their own best practices. It could literally just mean taking a minute or two to meditate, drink more water, or implement walking meetings when possible. Beth Kanter's Happy, Healthy Nonprofit is a great resource on this subject.
Working in the nonprofit space can be challenging. Resources are stretched thin, funding is a constant concern, and frankly, there's a whole lot of change that needs to happen in our local and global societies to make it a just and peaceful place for everyone. But for all of the obstacles, nonprofits are at the forefront of truly meaningful work, and are changing lives for the better every single day.
I hope that at least part of the takeaways above will be helpful to you in your work. Please don't hesitate to check out our website for more resources and to learn more about our programs. We hope to see you at a Tech2Empower workshop in the future!
---
Amanda Schwartz is the Program Officer for WAKE.