By Haily Jones
Being involved with nonprofit work can be challenging. It takes hard work, dedication, and practice to make your organization and the great work being done matter to others. In the midst of that hard work, organizations can easily bend their mission to please others or lose grip of an idealistic organization altogether. The North American Butterfly Association (NABA) has not lost sight of their mission and goals as they strive to conserve butterfly life, despite any challenges they may face. It takes drive, passion, and responsibility to do what needs to be done. NABA does that by saving the butterflies.
Founded almost 25 years ago, the North American Butterfly Association saw a need for a concerted effort to conserve butterflies. At the time, there was no place for people interested in butterflies, NABA was established as a place where people could learn about butterflies, how to conserve them, and observe them through the use of binoculars and cameras rather than with nets that could potentially lead to butterfly injury. NABA's focus has always been to create a constituency that cares about butterflies in order to conserve them and give direct actions to save their lives. Without NABA's efforts, many butterflies may not exist today, but because they continue to do what is needed for butterfly life, the butterflies live on.
NABA's mission is to conserve butterflies in their habitats. They believe that "If we can save the butterflies, we can save ourselves." As long as the earth can sustain butterflies, humans will be able to be sustained as well. This is something that NABA communicates with everyone to advocate for conserving butterfly lives. They achieve their mission through direct action and through expanding the constituency of the people that care about butterflies, because it is critical for them to do so. When NABA first formed, there were essentially no butterfly supporters and now there are thousands of people that want to keep butterflies alive, because NABA has never lost their voice as they continue to connect with people that will hear what they have to say and do something to help.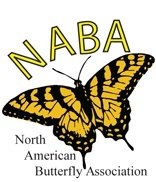 Through determination and dedication, NABA conserves butterflies in their habitat. Miami Blue butterflies were close to extinction in Southern Florida, after being common to the area for years. These particular butterflies were thought to be extinct until a member of NABA found a small colony on Bahia Honda State Park in the Florida Keys. President of NABA, Jeffrey Glassberg, flew to Florida the very next day after hearing about the small colony of Miami Blue's found and NABA worked with the State of Florida to declare Miami Blue's as an endangered species. Another colony has been found elsewhere and NABA is working on finding ways to conserve this colony as well.
Another butterfly species, the Regal Fritillary, almost went extinct in Eastern North America. The last viable colony of these butterflies was located at the military base, Fort Indian Town Gap. The Army had plans to turn this butterfly habitat into a tank maneuvering area, but NABA took a stand, fighting to save the Regal Fritillaries, and won. The Army changed their plans and Regal Fritillaries continue to live at Fort Indian Town Gap.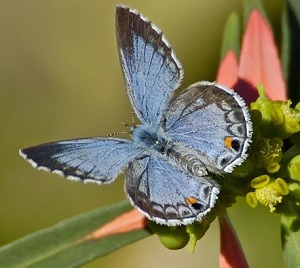 As NABA continues to grow and impact people everywhere, butterflies can continue to live in their habitats. NABA has chapters all throughout the country, with a recent one just forming in Richmond, Virginia. NABA also owns and operates The National Butterfly Center, a 100-acre butterfly habitat in Mission, Texas. The Butterfly Center is the best place in the U.S. to see and learn about butterflies, with over 240 kinds of butterflies being found here. The location was originally an empty, onion field, but now is a place where almost 200,000 individual butterflies can be seen in a single day. The location of The National Butterfly Center is also special because it is the most economically disadvantaged area in the U.S., but the Center has the opportunity to educate thousands of children and adults about butterflies every year.
In doing what needs to be done, challenges may occur. Glassberg's words of encouragement are "Do what you think is important and needs to be done." There are a lot of organizations that lose sight of their mission and what they are fighting for, in hopes to please others or bring in more support for their organization, but organizations should continue to stand for what they believe in and never change their mission for anything or anyone. The U.S. government is pushing to build a border wall through the National Butterfly Center, but NABA will not give up and will not stop fighting to conserve butterfly life. NABA will proudly host the Texas Butterfly Festival in November at the National Butterfly Center, and will continue to educate and encourage people to conserve the butterflies. There are lots of kind people who are willing to listen and be educated, so never stop working for things that need to be done. Success is possible, but it doesn't always come easily.
---
Haily Jones is an undergraduate student in the English Education Department at N.C. State University.