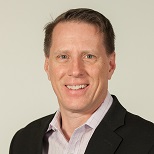 Special to the Philanthropy Journal
By Jeff Patrick
Over the past five years, online giving has become the growth engine for nonprofit fundraising. Within the online landscape, digital advertising – paid search, social, display, and video advertising is increasingly a critical component of online fundraising success. More broadly, it is certainly the next frontier in direct response fundraising for nonprofits.

In the following paragraphs, this assertion is explored and verified with practical guidance on how to activate digital advertising and how to capitalize on the considerable prospects it presents for direct response fundraising:
Opportunity: A look at the big gap (opportunity) between consumer online media consumption (high) and online fundraising revenue (low).
Benchmarks: A profile of the nonprofit industry's use of online fundraising and digital advertising.
Best Practices: How to close the gap and take advantage of the digital advertising opportunity for nonprofits.
Opportunity
US consumer media consumption is the leading source of brand relationship building, and therefore it is a pithy predictor for marketers to track. eMarketer's June 13, 2016 report highlights the American consumer's steady march away from traditional offline media (TV, radio, newspapers, and magazines) to the Internet, particularly with the rapid rise of mobile.
Clearly, US consumers, who are also donors, are signaling that they want to do business with brands online, and while offline (especially TV) still plays a role, brands that ignore this powerful trend risk losing the ability to meet consumers where they live – online.
In comparison, recent Merkle research found that of the largest organizations in the nonprofit sector (e.g. annual revenue of $10 million or more), online revenue as a percent of total direct response revenue is just 15 percent, requiring 16.2 percent of overall direct response budget. While the mega trend in US consumer behavior is a massive push to engaging online, as an industry, nonprofit is barely responding, mustering just over16 percent of budgets and achieving just 15 percent of revenue online. This gap between US consumer behavior and actual nonprofit fundraising revenue represents the most untapped opportunity for nonprofit fundraisers today.
Benchmarks
It may be known that online fundraising is the fastest growing component of the nonprofit industry (direct response). However, and this is a big issue, within this category, email marketing performance (the principle demand capture channel for online fundraising) has flattened, the result of over 15 years of testing, optimization, and innovation. What is left, then, to drive the growth of online fundraising?
Digital advertising is the next frontier – providing a powerful, albeit complex landscape for highly personalized, targetable, and scalable new donor prospecting, along with donor stewardship and renewal. Consider all of that squarely centered within the media landscape that American consumer's increasingly prefer – online and mobile centric.
Merkle's recent research found that large nonprofits indicated that their annual budget for digital advertising is ~$263K, with individual budgets as follows:
Paid Display: $91K
Paid Search: $63K
Paid Video: $62K
Paid Social: $47K
The average cost per dollar raised (CPDR) is $0.36.
When asked about the purpose for their digital advertising promotion, these large organizations indicated the order being "awareness" (top of funnel), followed by "consideration & intent" (mid-funnel), and finally "conversion & donation" (lower funnel).
What does this historical first glimpse of online fundraiser's thinking for digital advertising reveal?
Acknowledgement of Opportunity: These large groups, historically the trendsetters in the nonprofit space, are allocating budgets and experiencing initial success ($0.36 CPDR). This portends more to come if the digital advertising adoption curve mirrors the email, web, and mobile adoption curves before it.
A Nod to Full-Funnel Strategy: Digital advertising offers granularity and precision, allowing marketers to target each step of the donor recruitment process – awareness, consideration, intent, and conversion. This includes individual tactics across paid search, social, display, and video. The early adopters understand this and they are investing accordingly.
Willingness to Innovate: We can borrow much from our commercial peers, where digital advertising annual budgets for banks, insurance companies, retailers, and other big B-to-C marketers are in the hundreds of millions of dollars. This certainly is accelerating nonprofit adoption, although fundraising has its idiosyncrasies, so these large organizations are innovating their way to success as well.
Best practices
History will likely demonstrate that those who are investing in digital advertising are headed in the right direction to meet donors where they live online today. For those of you who have yet to commit, 2017 looks to be a pivotal year for digital advertising.
Either way, below are two different approaches for success in digital advertising, drawn from some of the largest nonprofit and commercial brands in the US:
Option 1 – ITERATIVE: Less risk, but limited revenue potential
Invest in paid search — especially branded keywords (your organization name and its variants) with an eye on capturing consumers using Google and Bing to search for your nonprofit to make a donation. This tactic works year round and especially for end-of-year fundraising when there is highest giving demand. Follow-on investment could center on mid-funnel retargeting (paid display, social, and even search retargeting) meant to amplify demand from individuals who visit your website. You may not see many direct donations from the retargeting, but it will help to push more prospects down the funnel to your paid search ads, and then back to your website directly to give.
Option 2 – FULL FUNNEL: More complex, but delivers NEW donors and scalable revenue
Invest in a full-funnel, digital advertising-driven, new donor acquisition program. Top-of- funnel paid display, video, and social advertising is augmented by mid- and lower-funnel advertising (similar to Option 1 above) to scale your direct response program to millions of new donors. Email plays a crucial role in further monetizing these new donors over time, while a fully integrated online and offline promotion plan will tend to maximize the potential of the program.
Conclusion
There is a gap, and therefore an opportunity for nonprofits to capitalize on the US consumer shift to digital by turning their attention and budgets more squarely to online fundraising — especially digital advertising-driven giving. It is indicated that 2017 will surely be a pivotal year for this shift, and there are several ways to ramp up the effort, both iteratively or with a full-funnel program.
Fast forward to January 2018, and imagine you are looking back on 2017. How will your organization be positioned to capitalize America's ever-increasing, digitally-focused donor base?
---
Jeff Patrick is the Chief Strategy Officer and Vice President of Merkle's nonprofit practice. Merkle is a technology-enabled, data-driven performance marketing agency.