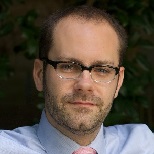 Special to the Philanthropy Journal
By Joe Primo
The death of a loved one can radically change a child's life and leave that child extremely vulnerable. A supportive community can put that same child on a path to resilience, post-traumatic growth, and self-actualization. Yet even in 2017, where technology has us exposed to all aspects of the human condition, we still fall short of talking openly about death in meaningful ways and kids pay the price. Good Grief, Inc. is trying to change the culture.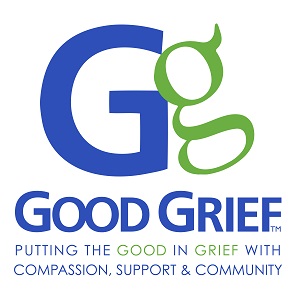 In 2004, not too many miles from ground zero in New York City, a small group of people came together to discuss the grief faced by children who lost a loved one. Painfully aware of the events three years prior, they sought to provide education on childhood bereavement due to a lack of resources. The New York Life Foundation estimates that one out of seven children will experience the death of a parent or sibling before the age of 20 Children and families had little access to support at the time. In 2007, Good Grief opened its first center in northern New Jersey to provide free programs to children and teens after the death of a mom, dad, sister, brother, or primary care provider. Today, it supports more than 550 participants a month at its two centers in Morristown and Princeton, New Jersey. The organization is expanding to inner-city communities in 2018.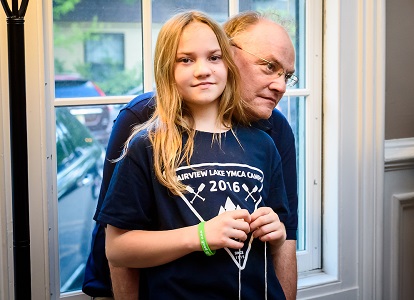 Families enroll in Good Grief's programs within days or weeks after the death of a loved one. They attend programs for as long as needed, which on average is 2 years. Good Grief Program Director, Melissa Parrish, says, "The programs are not just about grieving the death, but about rebuilding life. That includes the forging of new dreams, new relationships, and a very new way of living in the world without their loved one." A child's risk factors are exacerbated by a culture's dysfunctional response to grief. As a result, Good Grief's programs teach resiliency, self-advocacy, meaning-making, and healthy coping strategies. Its programs are comprehensive and consider the emotional and social needs of the whole child.
In addition to the peer-support programs it offers, Good Grief also offers an assortment of enrichment programs including Family Fun Days, equine therapy, a summer camp, Outward Bound Adventures, and more. Good Grief knows that its impact must also be outside of the walls of its centers in order to ensure that adults know how to respond to grieving kids and don't rely on myths, stigmas, and poorly placed "good" intentions. Therefore, Good Grief engages in advocacy efforts such as educating the adults in the lives of its grieving participants. The organization sends regular educational material to the teachers, clergy, coaches, and pediatricians that families identify. "It takes a village to help a child adapt to this new norm and turn toxic stress into tolerable stress," states Parrish.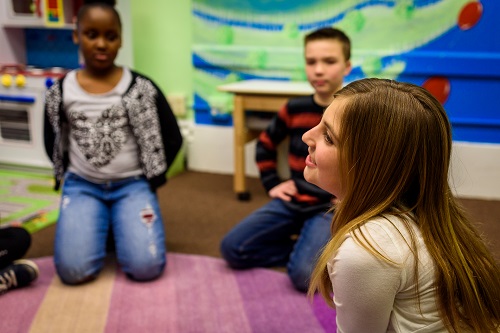 To better understand Good Grief's comprehensive care, the organization completed a study with 1,100 participants. The study took Good Grief's research-informed program goals and measured them over five years. The organization understands that a culture adverse to grief not only needs evidence but also a new language to talk about grief and find a new path forward for identifying what communities should strive for with its grieving population. Some of the highlights include:
92 % Report attending care as important part of their routine.
91.6% Report that Good Grief care was a helpful resource to them
94.1% Found a supportive community that improved their sense of connection and belonging with others.
86.4% Found the care to provide a safe environment to explore their feelings.
96.9% Would recommend similar programs to other families following the death of a parent or sibling.
83.8% Reported care helped them develop their resiliency by identifying resources within themselves.
82.4% Found care helped identify healthy and positive ways to maintain an ongoing relationship with the person who died.
80% Found that care helped to identify and seek safe and healthy places to get support.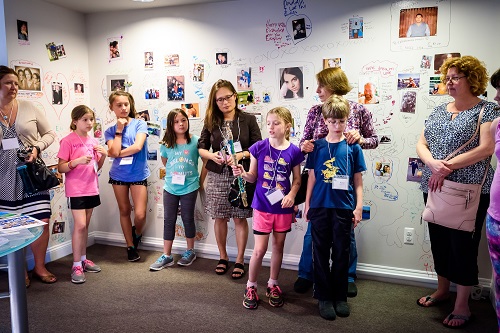 Over this past year, Good Grief has returned to its early roots and is building a comprehensive education department to ensure supportive environments for kids and to advance its mission. "Our culture is dysfunctional. We are paralyzed by grief, but kids need us adults to get it right. We are working hard to penetrate every social ecology where a child lives, learns, and plays," said Jesse Bassett, Director of Education and Learning. Ninety percent of children will experience the loss of someone they know before the age of 20. "The data shows that we have a fertile opportunity to teach kids resilience and keep them healthy by promoting coping strategies and emotional intelligence. The answer to bereavement is not finding an impossible cure for all of death's manifestations. It's changing how we respond to death." As a result, Good Grief is currently piloting its curriculum in schools and continuing to educate teachers and administrators, while advocating for changes in bereavement policies and how corporate American responds to grief in the workplace. "A grieving parent is often overwhelmed. If their work environment is unsupportive then they're likely taking that home to their kids. This is an interconnected web of needs and support," echoed Parrish.The results provide a framework for how communities should respond to kids: promote resilience, healthy coping, community, sharing, and expression of feelings to name a few.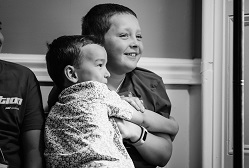 The thought-leadership Good Grief has created meaningful partnerships. In the past year, Good Grief partnered with Sheryl Sandberg's Optionb.org and its CEO serves on its Advisory Board. Additionally, Good Grief is one of four programs working with Arizona State University's Irwin Sandler to create a program for raising resilient children. Good Grief has also partnered with the National Funeral Directors Association to get materials and resources to kids as soon as possible.
Death affects everyone no matter race, religion, socio-economics, or citizenship, yet the majority of us struggle to talk about it in ways that are helpful and promote resilience. Adults need to do better for kids even if the culture isn't functioning as it should.
Good Grief and similar programs are modeling the need for every community to have a place for its grieving families so they can rebuild their lives and learn to find a healthy and meaningful way forward. Because when the culture clashes with your mission, your mission has to include a change of culture.
---
Joe Primo is the CEO of Good Grief in Morristown and Princeton, New Jersey. Primo also served as the President of the National Alliance for Grieving Children. Primo currently serves on the Advisory Board of Option B at the Sheryl Sandberg and Dave Goldman Family Foundation. He received his Masters of Divinity from Yale University, where concentrated in end-of-life care. Primo is the author of What Do We Tell the Children?: Talking to Kids About Death and Dying, Abingdon, 2013.