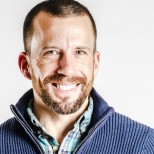 Special to the Philanthropy Journal
By Scott Mikesh
Creativity is a valuable skill set. It's not just a matter of making, but a manner of thinking, exploring, and communicating. It's a way to be resourceful, innovative, and find solutions.
In business, creativity offers a competitive edge.
For students who struggle with traditional teaching methods, creativity can be a pathway to learning and success.
Yet arts and creative programs are often the first to be cut from public school funding. A 2014 U.S. News & World Report article noted that funds have been cut in more than 80 percent of U.S. school districts since 2008, and the very first programs to go are often disciplines in the arts.

This is why programs like Art Buddies are so important.
Empowering kids for more than 20 years
Art Buddies was founded by former art director and award-winning designer Sue Crolick and her passion to change the lives of children through the power of creativity. The idea sparked while volunteering with AIGA Minnesota, the professional association for design, when she realized the untapped potential of creative individuals who wanted to give back in creative ways.
As an advocate and trailblazer for women in the advertising field, Crolick understood the importance of mentoring and the impact of one-on-one attention – enhancing self-esteem and motivation. It was her belief that children and adults could benefit from being creative together, especially adults with creative careers and real-life experiences to share.
In 1994, Crolick ended her 30-year career in advertising to form the non-profit organization Creatives for Causes, that would later become Art Buddies.
The power of one-on-one creative mentoring
Art Buddies provides after-school programs free of charge for hundreds of children from low-income families each year at partnering schools in the Twin Cities. By working with creative mentors one-on-one, each child is able to discover what they can do and who they can become through the power of creativity and individualized attention.
The Art Buddies curriculum incorporates reading, writing, drawing, planning, and three-dimensional construction. On the first day, kids and mentors are paired, after which each mentor asks their buddy a series of questions to begin the creative process.
The main project is a costume that reflects each child's unique interests, strengths, and dreams. It's a powerfully transformative art form. Rather than creating something that stands or hangs on its own, each child becomes their artistic vision. The curriculum also includes a supplemental project called a Buddy Book, for buddies to write or draw their costume ideas, make a plan, and journal their experience with stories and photos.
Transforming kids' lives with creativity
Through the involvement of creative professionals, like architects, writers, and graphic designers, kids also have the opportunity to learn about various creative careers. Many of the children are not aware of all the creative jobs in the world that might be right for them, that may be a path to a brighter future.
Kids who participate in Art Buddies often express how much they love it. One Art Buddy named Phong (age 9) said, "I feel like an inventor!" Another Art Buddy Maria (age 9) said, "I never really knew I was creative before. Now I know I can do anything!"
Each season of Art Buddies ends with kids and mentors celebrating their creative achievements in a school parade, group presentation, and professional photo shoot. It's an empowering experience for each child as they take pride in what they made and who they are. Mentors are also inspired by the experience and difference they can make in a young person's life by sharing a bit of their time, attention, and creativity.
---
Scott Mikesh is President and Executive Director of Art Buddies, a 501(c)3 non-profit organization based in Minneapolis, Minnesota. With the support of Program Director Stephanie Vagle, Art Buddies pairs hundreds of creative mentors each year with hundreds of underprivileged children ages 8-11 at partnering elementary schools in the Twin Cities.