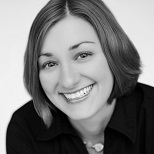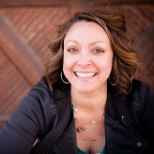 Special to the Philanthropy Journal
By Jessica Haynie and Vicki Pozzebon
Part three of a three-part series
In this article, we conclude our three-part series on Creating Change – A Brave Path Forward for Nonprofits. This series introduces the I, We, It framework for change that nonprofit organizations can consider for creating long lasting, transformational change. Our first article focused on the "I" (individuals, or "what do I need?") in creating change. In the second part, we focused on the "We" (looking at how, as a team or group, we can move forward together and what needs to be done to do so).

We've been focusing on integrating self-reflection and action items within the framework. Self-reflection is what we call "field" or the emotional side of our work. This is sometimes also defined as the energy in a room that you feel is palpable when someone is not talking about the "elephant in the room". Self-reflection can help get people to bring up issues or feel safe to speak up. "Task" is the action work it takes to get change happening – the to-do lists and the things that need to be done to move forward. Knowing what is in the "field" and addressing it, can help lead smooth implementation of the "task" work. With all this in mind, now, we'll put it all together and talk about "It" – the work that needs to be done for change to happen. This could be an organization working on moving forward or the system in which an individual or team is working in to create change. Having gone through the framework to identify what exactly needs to be changed and further identifying how that change will occur and what it will take to make the lasting change, the following questions can guide the "It" process.
What is the system that I want to change? This could be on an organizational or community level or within a whole network system. It could also be an entire movement you work within to transform a system. Asking this question will help clarify the change. Perhaps the organization is part of a larger coalition or network working on homelessness in a community. The system change is ending homelessness and its root causes, so begin with the system in which homelessness exists. While it can seem overwhelming, getting clear here will have great impact later.
What is the impact I want to have on that system? Once you've identified the system you can pinpoint your own impact and create goals to achieve that impact. Think of the lasting impact or legacy you'd like to leave behind. What would you like to be known for within the change created?
What is my role in changing the system? Get clear on your own role in the system. Perhaps your role is to continue to show up at community meetings to ask the hard questions. Your role is important and clarity here will help you achieve your impact goals.
What's it going to take to make the change? We've asked this question throughout the process as it relates to individuals and teams, now it's time to look at the whole system. This is a great opportunity to identify your allies, build relationships, and map your network to solidify how the system change will happen. Or, is there a drastic change you or organization or team will have to make in order to create change?
Change is not linear. It takes time, thought, and dedication to the process. A little patience with yourself, your team, and your organization can go a long way in moving forward. In more than one instance in our consulting work, we have seen organizations using this framework come together, move forward, get stuck, and then start all over again. We are here to tell you that this is completely normal. Those individuals and organizations who stay committed to the process will thrive and our communities will experience the benefits of strong nonprofits with brave leaders.
---
Jessica Haynie is a PhD student in Public Administration at the School of Public and International Affairs at North Carolina State University. She is also the CEO of Three Stones Consulting, a strategy firm for the social sector. Her strong commitment to the sector is reflected in twelve years of experience in nonprofit fundraising, management, and consulting. Jessica holds an MBA from Syracuse University with a focus on nonprofit management and social entrepreneurship.
Vicki Pozzebon is a purveyor of all things local. She is the owner and principal consultant of Prospera Partners, a consulting firm that designs local economy networks, systems, and developmental plans for businesses, nonprofit organizations, and government agencies that put our communities first. She is a skilled facilitator, public speaker, and blogger about all things local. Read her blog at: www.vickipozzebon.com