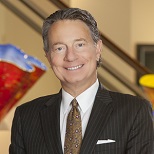 Special to the Philanthropy Journal
By Michael Marsicano, Ph.D., President and CEO, Foundation For The Carolinas
In a recent New York Times letter to the editor – responding to a column titled "Want to Help (Amazon founder Jeff) Bezos Donate His Billions? Just Tweet Him" – New York Community Trust President Lorie Slutsky advocated for Bezos to give his billions to the more than 700 community foundations across the country. She added that he should encourage others to donate as well, because "a community foundation can help make the most impact on a range of issues in the place someone cares about. They are experts on local challenges, from homelessness and hunger to the environment and education."

No word yet on whether or not Bezos will take up Slutsky's sage advice, but he should. As the president and CEO of Foundation For The Carolinas – one of the largest community foundations in the country, with assets of more than $2.2 billion – I have seen firsthand the positive impact the wealthiest among us can have on our communities.
In contrast to other types of foundations, community foundations are grantmaking public charities that serve a specific geographic area. FFTC is headquartered in Charlotte, N.C., and works on behalf of citizens in a 13-county region crossing the borders between North and South Carolina.
Community foundations are also unique in that they are made up of a collection of charitable funds. At FFTC, we manage more than 2,500 on behalf of individuals, nonprofits and corporations. These funds distribute grants to donor-recommended 501(c)3 nonprofits. Last year, we awarded $312 million through 17,000 grants to causes as diverse as the environment, the arts, education, human services, health and others.
Our 2,500 fundholders reflect the diversity of our community, and the issues they hold dear span the spectrum of worthy opportunities. Community foundations are defined by both the geographic location in which they sit and the complex makeup of the donors they serve.
Of course, Bezos could create a private foundation, but as Slutsky rightly points out, if he wants to make an impact on a local level, he needs experts in the field. Community foundations provide a voice for local nonprofits, which enables us to shine a light on areas of need and worthy causes. This is the main difference between commercial providers of donor advised funds and community foundations – we have the local knowledge base. Helping donors with our insight into local needs and area nonprofits is invaluable.
When donors give in isolation, they often limit their donations to universities, churches and larger charities. Why? Because, first and foremost, these are great causes. But also importantly, most such institutions have development staff who make the request of the donor. In short, those causes get money because of their sophisticated solicitations.
Who makes the ask for the small ballet company or the fledgling animal-rescue nonprofit or the under-staffed veterans-services charity? Community foundations do. We help the donor who has a cause they want to support but aren't sure how to make it happen. That is the expertise we provide.
In turn, fundholders become part of something bigger than themselves. There is a collective voice amplified through community foundations, often through our civic endeavors, which attract multiple donor engagements. At FFTC, we established the Robinson Center for Civic Leadership to take on local challenges using discretionary funds, and we partner with other donors, local nonprofits, government and corporations to address areas of social need together as a civic team.
We led the charge on the formation of the Charlotte Economic Opportunity Task Force study that recently published a "Marshall Plan" of recommendations to improve upward mobility in Charlotte. Our fundholders helped us address local education with Project L.I.F.T. – an innovative, $55 million, public-school reform program – and through a youth literacy initiative called Read Charlotte. FFTC also launched the Carolina Thread Trail, a 150-mile greenway; worked with former Bank of America chief Hugh McColl to create the $40 million THRIVE Fund to stabilize local arts organizations; and are in the midst of restoring the iconic Carolina Theatre, an abandoned, 100-year-old gem of Charlotte history.
In short, community foundations lead the way by getting things done. FFTC is just one example out of more than 700 across the country, in geographic locations both big and small. Each foundation has a story to tell – and all are happy to share it with anyone who wants to establish a fund.
As Lorie Slutsky notes, community foundations make an impact on a "place someone cares about." For me and the hundreds of other foundation presidents across the country, we care about the communities we serve. Most of our donors aren't as well-known as Jeff Bezos, but by working with their local community foundations, they can make their own impact.
---
Michael Marsicano, Ph.D., President and CEO, Foundation For The Carolinas, joined the Foundation in 1999. Under Marsicano's leadership, the Foundation now ranks as the 6th largest community foundation in the United States, with more than $2 billion in charitable assets owned and represented.