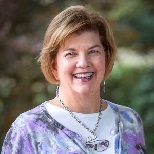 Special to the Philanthropy Journal
By Ann Lassiter
"I got my blue eyes from my mother!" "Greg gets his great sense of humor from his father." "Everyone in my family is tall." At family gatherings during the holiday season, you often hear comments like these as you reminisce about your family history. Most of the time, inherited qualities are good things.
Some things you don't want to inherit from your family, especially genetic diseases. Huntington's disease (HD) is a particularly complex disease that strikes fear in the hearts of families afflicted by it – in great part because it is such a devastating disease that strikes often between the ages of 35 and 50, but also because it is caused by a single dominant gene. My family has been affected by HD as far back as the 1920's when my grandmother started having involuntary movements (called chorea), cognitive decline, and mental health problems – all symptoms of HD. In the 1970's, my uncle started behaving like my grandmother and was diagnosed with HD. After a very successful career, my dad lost several jobs, had emotional outbursts, and began moving erratically. My father had HD and would succumb to it, just like his brother and mother. My parents knew that each of their six children would have a 50/50 chance of inheriting HD.

HD is considered a rare disease. It is estimated that 30,000 Americans have HD, and many more are at risk. Many investigators and families feel that the number of cases is much greater than previously thought, because many families live in fear of discrimination, shame, and hopelessness. Based on a recent study, only 30% of HD patients receive expert healthcare.
While there is currently no cure for HD, we've come a long way in helping those affected by HD and their families. Partnerships and collaboration have played a large role in that progress. In 2008, a number of North Carolina clinicians, scientists, and family members came together to discuss how to improve care and support for HD families in the state. As a result, HD Reach was formed in 2009 with the mission to provide access to healthcare, education, and social support to those affected by HD in North Carolina. HD Reach focuses on helping HD families, being the boots on the ground to help them navigate the chaos of the disease to improve the quality of their lives until a meaningful treatment can be found. We meet with patients and families on a local level through phone contact, in person appointments, and facility visits and connect them with HD expert healthcare providers, local resources, and referrals so that they can quickly get the healthcare that will improve their lives from diagnosis through all stages of the disease. We provide education to HD patients and their families, as well as to providers – arming them with accurate information about the disease so they can make good decisions. HD Reach also helps patients and their families connect with others living with the disease through support groups and community activities, which is so important to problem solving, developing connectedness, and reducing hopelessness.
Conducting outreach and working with other organizations such as the HD clinics at Duke and Wake Forest help our social workers connect with as many of the North Carolina HD patients and their families as possible. Our social workers have responded to over 2,500 service requests by over 1,000 patients and their families since opening in 2010. Based on our outreach efforts with HD families and providers we built a catalog of over 730 service providers, social services organizations and governmental agencies both in NC and across the country. HD Reach sponsored the Huntington's Study Group (HSG) meeting 2013, conducted three highly successful annual education days, and conducted over 100 HD family support groups across the state.
Because HD is a rare and complex disease, it requires a unified, collaborative approach of many organizations working together to solve the challenges faced by HD families. Global partnerships of researchers, neurologists, psychiatrists, physical therapists, social workers, speech therapists, occupational therapists, and families come together to conduct research that could one day hold the answer to finding a meaningful treatment for HD. HD Reach recognized that we could only accomplish our mission to help HD families by partnering and networking with other HD organizations. To that end, HD Reach co-hosts with the NC Chapter of Huntington's Disease Society of America (HDSA) support groups across North Carolina and taps into HDSA educational resources. The Huntington's Disease Youth Organization (HDYO), an organization working with young people impacted by HD, helps us address the needs of the North Carolina youth. HSG partnered with Dr. Mary Edmondson, HD Reach's medical director, to create one of many videos created to help the HD community across the US understand HD. We learn from these and other organizations, such as the European Huntington's Disease Network by participating in working groups that are actively seeking to improve outcomes across the globe. We share our practices with other organizations outside of North Carolina so that other organizations can learn from our successes and missteps.
The greatest obstacle to HD families is hopelessness. The real tragedy is when HD families suffer in silence and isolation, because they don't know how or where to get the healthcare, education, and support they so desperately need. Committed HD advocates of all disciplines working together offer the greatest hope for meaningful treatments, overcoming barriers, and improving access to care.
Until a meaningful treatment for Huntington's disease is found, we carry on together in the memory of those before us, with hope and perseverance for those still with us.
---
Ann Lassiter was appointed HD Reach's first Executive Director, after having served as a member of the HD Reach Board of Directors from 2013-2015. Ann and her family have been long-standing advocates for HD ever since her father developed the disease in 1980. Through her own experiences of growing up in an HD family, of being at risk, and of participating in clinical trials and genetic testing; Ann gained a unique understanding of the needs of an HD family. Prior to joining HD Reach in 2015, Ann was Director of Learning for a financial services company. In this role she was responsible for leading teams in the development of innovative learning strategies, executing change management and process improvement, and problem solving for over 4,000 employees.
Ann is a dedicated community contributor to numerous domestic and international medical and educational nonprofit organizations. She holds a Bachelor's degree in Special Education from East Carolina University, is a certified Crucial Conversations Facilitator, recipient of the prestigious Ally Leadership Award, and a serves on the Board of Directors of the Raleigh Professional Women's Forum.