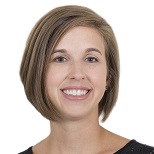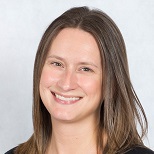 Special to the Philanthropy Journal
By Libby Richards and Meg Buckingham
Imagine that you were in the market to purchase a new home. You found the perfect one, the one that checks all your boxes, and you applied for a loan. The bank approves the loan, but they will only give you enough to finance the kitchen, because they deem it the most important room in the house. You'll have to struggle to ensure you can buy the rest of the house.
This seems like a silly idea, but it is an accurate metaphor for many nonprofits each year. Tasked with solving the community's biggest challenges, organizations often find they are only able to garner support for tangible programs and hear crickets when it comes to funding important needs that will help organizations run efficiently. Those same donors then balk when organizations are unable to meet goals.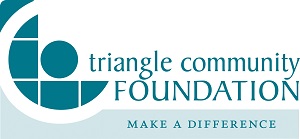 If we want to see real change in our community, we cannot expect organizations to operate on a "kitchen only" budget with no support for infrastructure. That's where capacity building comes in. What is capacity building? Grantmakers for Effective Organizations (GEO) defines capacity building as "funding and technical assistance necessary to help nonprofits increase specific capabilities to deliver stronger programs, take risks, build connections, innovate and iterate."
Capacity building can provide a lifeline that allows an organization to grow, to dig deeper and be introspective, so that they may in-turn make a greater difference. Capacity building activities might include staff and board training, program evaluation, technology needs, and even merger exploration.
If capacity building can provide a magic bullet to so many woes, why aren't nonprofits and donors clambering to get on board? Capacity building can take significant time and resources and its effects are hard to measure. GEO suggests that nonprofits face a "Catch-22" scenario when it comes to capacity building. Staff are so strapped for capacity that they cannot take the time to step back from day-to-day work to focus on capacity building. Pressing deadlines, demanding funders and boards, and meeting important client needs takes precedent.
How can organizations determine if they are ready to invest time and funds into building core capacities? How do they determine where to start and what's a top priority? An organizational assessment can provide a snap-shot of current strengths and challenges and help a nonprofit determine what's needed first. Assessment tools come in different sizes and shapes. Free assessment tools are available online and local consultants can lead assessments to provide an objective opinion. Completing as assessment to determine next steps in building capacity can also encourage buy-in from board and funders, and can set the ground work for showing future growth.
So why the hard sell with donors? Capacity building activities are sometimes viewed as unnecessary expenses. When nonprofits are addressing some of the community's largest challenges, donors are drawn to supporting the tangible goods and services, overlooking the back-office needs and staff support that is actually getting the work done. Funding a new database doesn't give the same warm and fuzzy feeling as feeding the hungry. Determining the return on investment of a capacity building investment might be hard to determine immediately, it can have greater and deeper impact on the organization's ability to fulfill its overall mission.
There is good news for nonprofits though, more foundations are recognizing the importance of supporting capacity! A 2014 GEO survey shows that 77% of US foundations with staff provide capacity support, with 27% increasing their level of support in the past three years. Locally in the Triangle area of North Carolina, several grantmakers are providing grant assistance for capacity building, hosting low- or no- cost training opportunities, supporting nonprofit collaboration and networking, and are encouraging others to do the same.
Triangle Community Foundation believes in the importance of capacity building, and specifically funds it through its programs in community development, regional arts, and youth literacy. We would like to ensure that the region is full of strong, sustainable, effective nonprofits, so that everyone who needs help gets it, and everyone can thrive. But we can't do it alone. We encourage donors to think about supporting their favorite organization's effectiveness through general operating support or funding for capacity building. Together let's support all "rooms" of the nonprofit "house."
---
As the Senior Community Programs Officer at Triangle Community Foundation, Libby Richards manages the Foundation's Community Programs in youth literacy, the arts, and the Send A Kid To Camp initiative.
As the Director of Marketing & Communications for the Foundation, Meg Buckingham manages all communications, media relations, and marketing with the goal of better communicating the impact and value of the Foundation to our community.