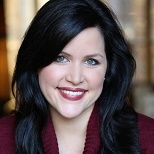 Special to the Philanthropy Journal
By Maggie Combs
Nonprofits today are solving some of the world's most complex and challenging problems. However, these mission-driven organizations are facing internal challenges of their own, with less access to the financial and technological resources of most for-profit companies. Without the means to modernize the technology within their organizations, many nonprofits take a huge hit on productivity, talent management and overall process efficiency.

At Sage, we have taken note of the technological bind many of the world's mission-driven organizations are currently facing. So in 2017, we created the Sage Foundation Enterprise Fund – a philanthropic program solely dedicated to supporting nonprofits with unique and entrepreneurial ideas. Over the last year, the Sage Foundation Enterprise Fund gave funding globally to facilitate the growth of small nonprofits with exceptional ideas. Another way we are dedicated to bolstering the efficiency of the world's nonprofits is by donating full licenses of the Sage Business Cloud platform to nonprofits. This past spring, we expanded our outreach even further by opening up our donations to include full licenses of Sage Business Cloud People AI – empowering mission driven organizations with powerful HR technology.
Business technology has the power to completely overhaul the day-to-day processes of a company – allowing nonprofits to be more productive and helping them nurture a happier and more engaged workforce. Below, I've outlined the three major benefits nonprofits can glean from the implementation of business technology into all aspects of operations:
Puts Valuable Time Back in the Hands of Employees
Business technology is empowering workers across departments – accounting, HR, marketing – by automating tedious administrative processes, such as payroll, bookkeeping, and even advertising. Without access to technologies that automate these tedious tasks, nonprofits waste time that could be spent on direct service and community impact. To help nonprofits spend more of their resources on impactful work and less on administrative tasks, Sage has donated Sage Business Cloud licenses to various mission-driven organizations. Our business cloud platform allows nonprofit employees to automate the repetitive tasks that hinder their productivity, so they can get back to the high-level work that directly supports their mission.
Keeps Employees Happy, Engaged and Productive
Employees at nonprofits are doing incredible, time and energy-intensive work every day. It's crucial that nonprofits are able to identify the needs of their workforce and do their best to provide the best possible environment for their employees. It's clear that an underappreciated workforce can affect the overall morale of an organization – but it can also harm productivity, too. In fact, disengaged employees cost the U.S. between $450 billion and $550 billion each year in lost productivity. Nonprofits depend on an engaged and motivated workforce more than any other organization, and have the most to lose from a decline in productivity and talent. The adoption of HR technology can help nonprofits solve this issue head on. For example, the Sage Business Cloud People platform provides leaders with a holistic view of talent – allowing them to make more informed staffing decisions, reallocate time when appropriate, and devote attention to developing employees.
Additionally, the labor market is becoming increasingly tight. Companies across industries are at war to attract – and retain – the most skilled candidates. While many mission-driven organizations may not be able to be the most competitive in pay, nonprofits can attract top talent by providing a rewarding and engaging environment for employees. The insights gathered from effective HR technology can ensure that an organization is creating the best possible workplace culture.
Gives Employees Greater Flexibility
It's clear that cloud technology has taken a hold of almost every industry – and with good reason! Cloud-based tools give employees unmatched freedom and flexibility to get work done from almost anywhere. Additionally, cloud-based solutions can lead to better communications, problem-solving and collaboration within a workforce. Without the adoption of cloud-based solutions, many nonprofit organizations stand to fall behind. From cloud-based accounting, enterprise management, to people operations, the cloud-based solutions Sage has donated give employees the benefit of mobility – enabling employees to work wherever and whenever they would like.
Technology Empowers Nonprofits to Be Their Most Impactful
It's clear that managing an effective nonprofit requires the tight management of multiple moving parts. The right technology can help nonprofit organizations move the needle – allowing for a more productive, engaged workforce and savvier operations. We believe nonprofits will play a key role in solving the world's most crucial challenges. We aim to empower them with the technology needed to get there.
---
Maggie Combs joined Sage North America in 2015 to launch the Sage Foundation and currently oversees the Foundation's global partnerships. Maggie has worked in philanthropy for over 15 years with a focus on creating and developing high-impact corporate philanthropy programs. During her career, she has managed millions of grant dollars invested in communities all over the world and holds a Master's Degree in Public Policy with a specific focus on how policy affects non-profit organizations. She has experience with both public and private partnerships, grassroot NGO development, international development, and a strong passion for leveraging the commitment of the Sage Foundation to make a significant difference to both colleagues and communities globally.