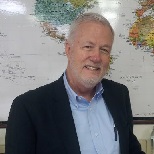 Special to the Philanthropy Journal
By Mark Wentling
Since its founding in 1994, Breedlove Food's mission has been to feed as many hungry and vulnerable people as it can. Breedlove was given its start by the generous donation of buildings, funds and land by a handful of illustrious citizens of Lubbock, Texas. In these initial years, it worked closely with a Lubbock-based food bank to feed the hungry in Lubbock and adjoining counties. Breedlove continues to use surplus funds and products to feed those in need locally, but its mission has evolved to feeding millions of hungry people around the globe.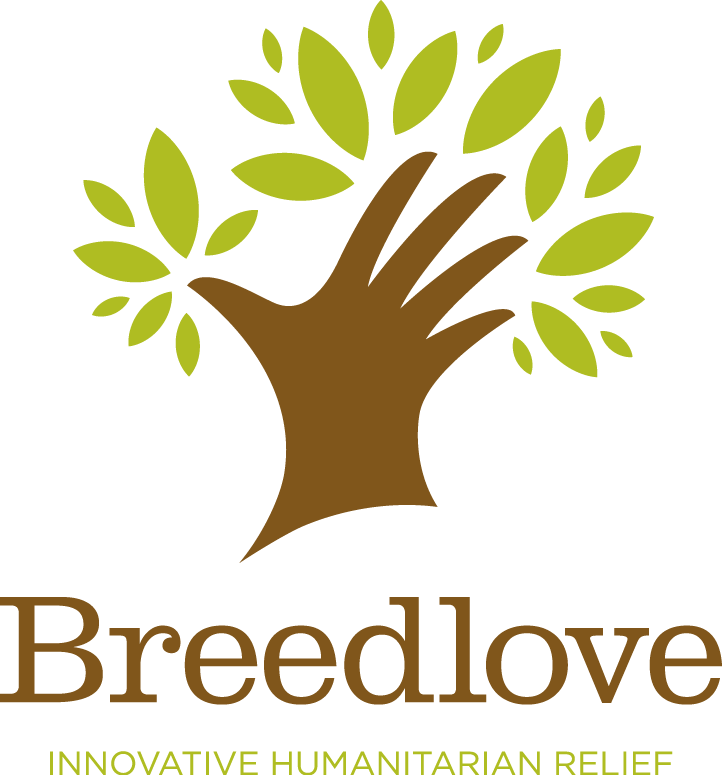 Over the years, this relatively small nonprofit organization has grown and expanded its scope to work with dozens of partners around the globe. In 2015, Breedlove estimated it had provided nutritious meals composed of a variety of fortified dehydrated foods to more than 1.5 billion hungry people in 65 countries. These foods have a long shelf-life and are easy to prepare…just add water and heat. USAID recognized Breedlove's innovative work in producing a variety of dehydrated foods by awarding it a series of grants under its International Food Relief Program. In 2015, Breedlove was able to ship under this program 69 containers, providing nearly 65 million servings of dehydrated food to various institutions in 13 countries in Africa, Asia and Latin America.
Since 2012, Breedlove has introduced an innovative new product, VitaNut, a Ready-to-Use-Food Supplement that helps prevent and treat malnutrition among children. This highly nutritious peanut-based product comes in easy-to-open 50-gram packets. The consumption of a packet a day is enough to check malnutrition among children. This product has been used extensively with much success in Mexico and Colombia. Soon this life-saving program will be expanded to Guatemala.
Plans are underway to produce in the near future 100-gram packets of VitaNut with both dairy and non-dairy formulas. The efficacy and acceptability of these packets in treating moderate acute malnutrition in children will be tested this year in field trials in Nicaragua by Texas Tech University scientists. The anticipated positive findings of this field research are expected to lead the way to increased production of VitaNut for use by major international food relief agencies around the world. Breedlove believes the assessment of its products under the actual living conditions of its intended beneficiaries is an essential part of its food production process.
Breedlove's dehydrated food products are also in demand in the local community and beyond by people and agencies interested in having on hand long-lasting food products in the event of a natural disaster. Breedlove foresees more use of its products by domestic disaster relief agencies, as well as with families who wish to keep a stock of Breedlove foods in case of an emergency.
Breedlove has a relatively small team of 40 people, but has the capacity to scale-up and work multiple shifts seven days per week, if required. Breedlove can easily increase its workforce as the demand for its products increases. It has plenty of production and warehouse space. And, recent improvements make it up-to-date in its compliance with the latest health and safety standards. Breedlove goes to great lengths to ensure all its food products are of the highest quality, contaminant free and meet all applicable regulations.
Breedlove's most important asset is an enthusiastic team which is committed to feeding as many hungry people as possible. This team is inspired by Breedlove's key objective of serving efficiently those in need with nutritious food. All Breedlove team members are motivated by the desire to increase Breedlove's humanitarian food relief efforts in both the domestic and international arenas. All team members share a larger vision of expanding the use of Breedlove products while diversifying the number of these products.
Everyone on the Breedlove team is working to make Breedlove a partner of choice for providing in a timely and cost-effective manner quality food for humanitarian relief efforts everywhere in the world. The Breedlove team rejoices every time Breedlove is able to help people who have suffered from a natural disaster, as was the case with devastating earthquakes last year in Nepal and recently in Ecuador. Breedlove continues to see ways to be more innovative and serve more people in need of the nourishment its products provide.
In the years ahead, Breedlove plans to focus more on Africa, the world's poorest and most under nourished continent. The number of hungry people is growing in Africa and the current El Nino drought in eastern and southern Africa is increasing substantially the number of people in urgent need of food. More needs to be done in Africa to reduce the number of deaths and sickness caused by poor nutrition. Breedlove is seeking additional partners in Africa. Its donation this month of a container of food in response to the severe effects of drought in Zimbabwe reflects Breedlove's desire to help relieve Africa's food crisis.
Breedlove's success is largely due to working well with partner organizations that already have ongoing activities in-country. These organizations reinforce their existing programs by integrating Breedlove's food products as an additional essential benefit for the people being assisted. Breedlove has succeeded to expand its mission by working through such like-minded organizations that share its values and main goal of eradicating hunger and malnourishment in the world. These organizations agree fully that hunger is not acceptable and good nutrition is a foundation of life and development.
Obviously, the magnitude of hunger in the world is beyond the capacity of Breedlove, its partners and all food aid agencies combined to satisfy, but Breedlove is determined to do all it can to support the campaign to end hunger in the world. This laudable humanitarian goal deserves even the most modest contributions. Breedlove is firmly committed to doing its part by redoubling its efforts to spread hope one meal at a time.
---
Mark Wentling is the regional director for Africa at Breedlove Foods, a nonprofit processor of food products developed for humanitarian relief efforts based in Lubbock, Texas. Over a forty-year career as a humanitarian assistance specialist in Africa, he has worked for the Peace Corps, USAID, CARE, World Vision and Plan International.