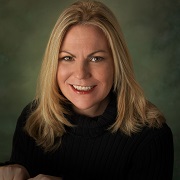 Special to the Philanthropy Journal
By Jackie Sue Griffin, MBA, MS, BA
Director of Development and Evaluation
Turnaround Life, Inc.
Many nonprofit organizations have miraculous, life-changing stories to share with their stakeholders. Yet, the community may never see these inspiring and emotional messages that pass forward human connectivity centered on hope and resiliency while igniting the belief in the possibility for change.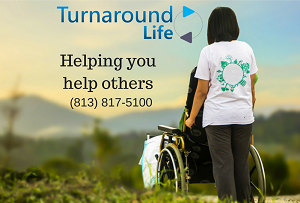 Why? The answer may involve a lack of strategic planning for effectively increasing brand awareness. Simply put, optimized communication planning (OCP) unifies all marketing endeavors (advertising, public relations, social media, direct marketing and/or sales promotion), creating messaging that is consistent across all channels. The process is efficient and creates a cost-effective synergy by leveraging marketing efforts across multiple channels. This enables your nonprofit's marketing messages to remain consumer-focused, relevant and timely.
The big question is, how do you develop this strategic communications plan to maximize efforts with little or no funding?
The first step is to use an Annual Road Map planning tool. This tool assists nonprofit organizations in its year-round communications. The road map creates a visual framework for proposed multi-media strategies that engage both internal audiences (employees and board of directors) and external audiences (community stakeholders). The road map clearly defines target audiences, and then wraps around proposed social media, public relations and community-based promotional strategies. Here are few suggestions to get started:
Start with a white board, a piece of paper or a computer, and list the months of the year and relevant topics for each month.
Utilize free internal marketing assessments, such as SurveyMonkey or Kahoot! to evaluate areas of importance by asking five short questions.
Once the Annual Road Map is created, establish buy in among your workforce, board of directors and stakeholders.
Next, build a team approach by designating staff within your organization to assist you in capturing photos or writing creative content.
Develop an employee newsletter that promotes the accomplishments of your workforce and builds morale. There are free online tools available for this as well.
Similarly, establish an external newsletter highlighting accomplishments while promoting interaction.
Establish a volunteer community service hours program to expand your community outreach and develop new collaborative partnerships.
Develop a story bank to capture the compelling ways your nonprofit organization is turning lives around. Designate a team responsible for keeping your client success stories relevant and timely. Check out How to build a Storybank resource located here.
Create an editorial calendar spotlighting national campaigns, like Suicide Prevention month. Also, encourage your CEO to write a blog or prepare a Letter to the Editor about the need for suicide awareness and prevention in your community.
Plan in advance how you can publish client success stories and highlights of your nonprofit's cultural and transformational change. These stories can be published in your internal newsletter, shared on social media and with your funders and community partners.
Look for ways to publish small acts of kindness, in accordance with your Annual Road Map, to showcase your nonprofit's community impact and to strengthen your collaborative relationships.
Invest in cause-related marketing strategies creating synergies between private and public sectors.
Make certain to include promotional opportunities that celebrate and recognize your stakeholders, such as volunteer of the month, board of director profiles, upcoming fundraising campaigns, etc.
Many nonprofit organizations can also partner with area community colleges and universities. These schools often recruit student-led public relations and marketing projects for their students who can assist and evaluate. This can assist your nonprofit in facilitating some of its strategic marketing initiatives, such as an internal marketing assessment, revamping the website, creating a new logo or company newsletter.
Nonprofits provide much needed, critical services for so many communities. Without them, many would not have access to basic needs and services. It's important for us to continue to communicate our successes, expand on our programs, innovate and develop, and of course, all of this takes funding. In order to increase funding, we need to expand our brand presence and our media footprint so that others can continue to see the good we do and the impact we're making.
Remember, successful nonprofit organizations share and celebrate successes, publish outcomes and build community through effective media and marketing messages.
---
Jackie Sue Griffin, MBA, M.S., serves as the development director, systems analyst, and director of evaluation for Turnaround Life, Inc. She has more than 26 years of experience dealing with nonprofit management, overseeing operations, grant development, grant management, capacity building evaluation, and performance assessment. Ms. Griffin manages the overall operations and resources of the company and works to enhance and sustain customer relationships and capacity building with stakeholders. She has worked to secure more than $69 million in government grants and expanding systems of care and behavioral health treatment in Florida, Mississippi, New Orleans, Maine and Virginia. Of that total, $22 million was awarded in the past three years in partnership with Turnaround Life and Turnar ound Achievement Network, LLC. Ms. Griffin is a Certified Recovery Coach, and the former vice president of development of Operation PAR, Inc., and executive director of the LiveFree! Substance Abuse Prevention Coalition of Pinellas County. She earned her master's with a concentration in nonprofit management and master's in Organizational Management and Leadership from Springfield College School of Professional and Continuing Studies, Tampa Bay campus. Ms. Griffin has taught graduate and undergraduate students as an adjunct faculty member for Springfield College Tampa Bay campus and currently serves as the president of its Community Advisory Board. Ms. Griffin founded Jackie Sue Griffin & Associates, LLC in 2013 to provide nonprofit organizations, health and human services and government agencies consulting expertise and technical assistance in fund development and philanthropy and capacity building.