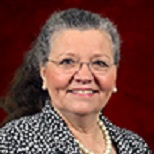 Special to the Philanthropy Journal
By Donna Mickle
Addiction effected the childhood of Dr. Ernie C. Mills in a way no child should have to experience. His father, a share cropper in Eastern North Carolina, suffered from constant gout pain and turned to alcohol to cope, resulting in his death at 40 years of age from cirrhosis of the liver. Ernie was seventeen. As Ernie mourned the loss of his dad, he found he could not remember anyone offering to help his dad or family. After high school, he went off to college, where he continued to hurt from the loss of his dad.

Today the result of this heartbreaking tragedy stands as a beacon of hope on the corner of East Main Street and Alston Avenue in East Durham. The goal is always to have one empty bed available to help answer the call of a hurting mother, father, wife, child, or relative of someone who is trapped in the grip of addiction. The Durham Rescue Mission was birthed in the heart of a young college student who loved his father and decided to dedicate his life to help other's suffering from the pain of addictions, abuse, and poverty.
In 1974, the Durham Rescue Mission opened with space for 12 men. Today the Durham Rescue Mission is a refuge of hope and recovery to 700 men, women, and children annually.
The Durham Rescue Mission's holistic program offers hope to those men and women who for whatever reason find themselves at the Durham Rescue Mission seeking help. An important part of this is the volunteers who show love and offer hope through faith to men and women who often feel their lives are hopeless and no one cares about them. Every time someone volunteers at the Durham Rescue Mission they do something that was never offered to Ernie's father. They show that they do care about the suffering, and that they expect nothing in return. For many in the homeless community have come to believe that no one cares for them; and changing that mindset is a powerful tool in the labor of helping the homeless.
Volunteers can help change lives in a variety of ways, thanks to the variety of volunteer options offered by Durham Rescue Mission. Volunteers may choose to help serve meals, whether that be from their own homes or in a Durham Rescue Mission kitchen, or volunteers may help hand out desserts and clean up after a meal. Other volunteer opportunities include serving at a Durham Rescue Mission thrift store, participating in any of the four annual community events, tutoring residents, conducting food or toy drives, becoming a member of the ambassador club, or volunteering in a day care. These acts of service are what can help build relationships and point other to full life.
The Mission of the Durham Rescue Mission is to meet, through the power of Jesus Christ, the needs of the whole person – spiritual, educational, emotional, physical, vocational, and social – so that those who are hurting may become fully functioning members of society. This translates into men and women changing the direction of their lives, which often results in restored families.
Two particular success stories are Karen and John. Karen was addicted to drugs, lost custody of her child, and was at rock bottom when her aunt suggested she come to the Durham Rescue Mission. Today, Karen works in Durham County Government, has custody of her son, and is the proud owner of a Habitat for Humanity home. John's story began when he was happily married with a beautiful family. He was a truck driver and was involved in a serious accident when his tractor trailer went over the side of a mountain. His injuries left him in excruciating, chronic pain. He became addicted to prescription medications and lost everything, including his family. A friend asked him to try the Durham Rescue Mission. John found the help he needed and today works with Durham Coca-Cola and he also has been able to purchase a Habitat for Humanity home. John has been restored to his family and enjoys time spent with his children and grandchildren.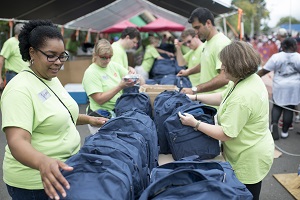 Both of these individuals had come to believe that their lives were over; that they were merely existing, but having nothing to live for. All of their important relationships in life were gone. They were lonely, and saw no hope of finding joy in their lives again. However, when they came to a personal knowledge of Christ in their lives, and began to build a personal relationship with Him; it was then they learned that they could also build relationships with the people that they loved; and that loved them all along. That love had been blocked by walls of resentment and distrust that had been in place for years, but had to be taken down one piece at a time. Thanks to Durham Rescue Mission, those walls no longer separate them from the love they deserve.
Durham Rescue Mission's addiction recovery program, The Victory Program, is a 12 month, 3 phase holistic program that is designed to help people overcome a lifestyle of addictions and return to the workforce investing back into the community.
Phase 1: Learning a Better Way
During this six-month period, residents receive in-depth instruction on how to build a solid foundation of lasting success as they overcome addictions through areas like addiction education, family health, spiritual discipleship, etc.
All of the classes and areas highlighted in this phase focus on the message of hope through Christ and how to handle life's struggles with Him.
Phase 2: Accountability Through Employment
During phase two, residents learn skills and trades that can be incorporated into their future careers. These skills include: employment, accountability, Biblical counseling, transition, personal finance, and legal aid. This phase shows residents how to successfully make a living.
Phase 3: Apprenticeship & Transition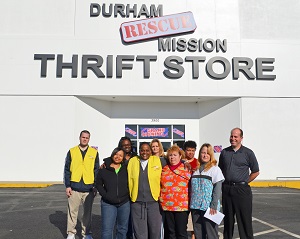 During this final phase, residents continue their sobriety in a supportive environment, while still living in a shelter. They establish employment through apprenticeship in a department of Durham Rescue Mission such as: Men's division, Women's division, encouragement, thrift stores, day care, and development. Residents work to obtain permanent employment, save funds, seek housing, and continue with their education or vocational training.
Ernie Mills, his staff, and volunteers have learned over the past 43 years, the first step to recovery is often a hot meal and a warm, friendly handshake. When you show love to someone hurting, you help them realize there is hope and soon they find they have a purpose in life. This is exhibited at Durham Rescue Mission due to the love given from our volunteers, as well as from Jesus Christ.
Probably one of the most important things that has been learned over the past 43 years is that just about every family has an addicted loved one. Ernie says, "I want to do unto others as I wish someone had done unto my dad. I want to offer hurting people the opportunity to restore their lives or to see the lives of their loved ones restored."
---
Donna Mickle serves as the Donor Relations Representative within Durham Rescue Mission's Development and Volunteer Staff.