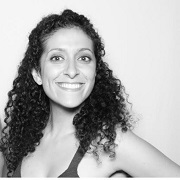 Special to the Philanthropy Journal
By Marcella Vitulli
Like self-driving cars this year, 2017 will see a host of new tech innovations coming to the mainstream and changing the landscape of what's possible, and for nonprofits, this will come in the wide-spread use of marketing automation.
The idea of automated marketing stems from a business principle that nonprofit professionals understand well: with limited resources, it's critical to expend them strategically and with the greatest efficiency.
From staff time to budget restrictions, making the most of limited resources comes naturally for nonprofits and, over the next year, automation will be the next logical step organizations make as they optimize their marketing and communications.
Common misconceptions – what automation is and isn't

Marketing automation refers to the practice of using software to automatically conduct repetitive marketing tasks related to email, social media, and websites, and streamlining and refining your marketing strategy as a result.
For example, each subscriber to your email newsletter has something in common – they've decided to learn more about your organization's work and its role in the larger discussion around your issue area.
Before automation, it was nearly impossible to ensure that, after signing up, each new subscriber continued to receive tailored messages to explain the unique voice and perspective your nonprofit brings to the table – the time and effort required to respond and track engagement were simply too taxing on communications staff.
More than likely, subscribers were merely dumped into a large email list whose general messages offered neither an introduction nor the necessary context for them to fully understand what they're reading.
Over time, this lack of care adds up to stagnant open and click rates, lower conversions on calls-to-action, spikes in unsubscribes, and a feeling from your newest readers that they've been lumped into a general audience before even getting to know you.
Now, automated marketing allows for just that – the chance to build your value proposition in a series of welcome emails that exposes new subscribers to your mission and the work that defines your nonprofit's identity.
However, despite the claims of it being a "cure" to your communications woes, success with marketing automation isn't – well – automatic. Here are some realities to understand up-front:
Automation is not an advanced nonprofit marketing method.
It's being utilized by organizations in nearly every issue area to better communicate with diverse audience segments and email lists of varying size.
And we're not just talking welcome emails, either. Nonprofits use marketing automation to build libraries of impact stories, keep donor records and payment data up-to-date, and more.
While it's certainly an advancement in nonprofit communications overall, marketing automation is a pragmatic option all organizations should seriously consider for their comms programs in 2017.
Automation doesn't guarantee improvement of your communications in the long-term.
By design, marketing automation requires advance strategy and planning, the result of which is hopefully more effective segmentation, targeting, messaging, and thus, better email metric performance.
However, without regular analysis of those metrics over time, there's a strong possibility the rates will drop or stagnate. A recent survey of nonprofit professionals revealed that, despite 90 percent of respondents reporting that their organizations collect data, a mere 5 percent also said data was used in all decision-making. That said, as audience engagement trends change, your email and automation strategies must adjust accordingly.
Automated marketing also isn't a replacement for a meaningful donor communications strategy. While it can make reaching your donors more convenient, success with marketing automation relies on your nonprofit's ability to plan strategic messaging, timely asks, compelling visuals, and appropriate placement therein to really make an impact.
Automation is not an investment any nonprofit should make lightly.
Introducing any new technology into your operations can require a lot work from your executive team, staff, and IT department, and in some cases, a significant financial commitment as well.
The tech purchasing process should begin with thoughtful, inclusive internal discussion about your nonprofit's tech infrastructure, capabilities, and goals. A few pro tips: have a frank discussion with any software provider you're considering for marketing automation services, ask the right questions during the buying process, prioritize excellent support, and rely on data to guide you to the best tool for your needs.
Nonprofits don't need automation in 2017 – donors do
Marketing automation is sometimes seen as an unnecessary, expensive, and laborious undertaking that "tech-types" insist on bringing into the nonprofit communications fold, when in fact, the opposite tends to be true.
Not only can automated "upsell" campaigns attract more donations from your current donor pool, it can also help you grow your list and retain more donors, with the benefits ultimately outweighing the initial startup and implementation costs.
But more emails alone are not the answer. We've all seen (and likely experienced for ourselves) how irritating it can be to receive email after email from a source that doesn't seem to know or care why we're truly subscribed.
The future is personal, and automation meets the needs of today's audiences, which have a lot of opinions and preferences about how, when, where, and on which devices they want to hear from you.
On the one hand, automation offers traditional sales and marketing insights related to buying cycle behavior. On the other, it also allows your audiences to self-select the communications they receive from you just by doing what they do best: clicking on the things they find interesting, ignoring the things they don't, and engaging with your brand to the extent that they consider it useful.
With the proper lead scoring, persona-building, and behavior logic, your organization can capitalize on this new automated approach to marketing and engagement and stand out from nonprofit peers that haven't quite gotten the memo.
Implications for the sector as a whole in 2017
So, now that marketing automation is presumably here to stay, what does it mean for nonprofit communications in the future? Here are a few things to look forward to.
Automated Multi-Channel Campaigns You'll Actually Love to Run
Next year, unlike any before, nonprofit marketers will have the smartest automation tools at their disposal. Communications staffers will have more time for planning digital campaigns that activate various channels beyond email, including direct mail, landing pages, microsites, social media, etc.
The real excitement, however, is in actually enjoying the process thanks to perks like easy-to-apply data insights, the ability to set-and-forget intricate workflows without worry, and being able to launch a campaign and still make it home on time.
The most valuable innovations in campaign automation to look out for in 2017: machine learning that will help software fill-in-the-communications-blank over time of use, advanced targeting, testing, and segmentation capabilities, and unified platforms that make all of your fundraising and campaign data accessible in one place.
Software Providers Upping Their Game
Like consumers, nonprofits are holding technology to a higher standard each year. User testing, focus groups, and surveys offer insights into how nonprofits are (and aren't) using their tech tools, and in 2017, the smartest nonprofit software providers will listen.
More and more, the industry is moving away from piecemeal solutions that meet immediate needs by integrating with others (with varying degrees of success) and shifting to unified platforms that allow users to build a single technology infrastructure that grows and improves with them.
Of course, automation itself is not enough. Software providers will also amp up their analytics and reporting features to be more sophisticated, yet easier on the end-user. With the right implementation plan, support and training, and a vendor committed to innovation, your software will offer significant returns on your 2017 investment.
Data as a friend, not a foe
The further nonprofit communications moves away from traditional media and toward the digital "new school," the more important data will be to the charitable sector and its practitioners. While there are certainly organizations that have fully embraced this, others remain skeptical.
In 2017, these attitudes will change as automation tools prove their merit, both in practice and price-point. Of course, automation won't replace the need for savvy nonprofit communicators to write compelling fundraising asks, pen powerful stories, and design campaigns aimed at growing donor lists, maximizing giving days, or furthering advocacy efforts.
But as the mantra "If you build it, they will come, but if you automate it, they will stay," slowly begins to hold true, even the staunchest analogs will find themselves turning to marketing automation as a premier tactic for nonprofit communications.
If you're still apprehensive about introducing marketing automation to your communications strategy, just remember: you're not reinventing the wheel, you're just building a self-driving car.
---
Marcella Vitulli is Marketing & Community Manager for Digital Campaigns at EveryAction, a nonprofit CRM provider that offers industry-leading fundraising, email, and advocacy features in the only truly-unified platform on the market. When she isn't writing about trends in nonprofit technology, marketing, fundraising, and more on the EveryAction blog, Marcella enjoys reading sci-fi, rooting for the New York Giants, and all things cats.