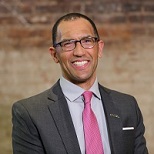 By Sandy Cyr
The belief behind starting a nonprofit is that eventually it will no longer need to exist. Organizations focus on both the short-term impacts and long-term outcomes of their work so that, in an ideal world, the issues they seek to address are solved. In practice, however, that is rarely – if ever – the case. And in many situations, the needs of organizations, and the needs of the communities they operate within, are only going to increase as time goes on.
This is true for Iraq and Afghanistan Veterans of America (IAVA). When working with veterans, the farther we get from the conflicts in which they served, the more the needs of the community grow, and support for those who serve our country often continues for a lifetime. Vietnam veterans are getting to an age where they are increasingly in need of medical attention and healthcare. That is converged with the needs of the post-9/11 generation, putting high levels of demand on the VA, which is struggling to keep up. And as this generation gets older, their combat-related health issues are only going to multiply. Through their support and advocacy work, IAVA works to address both the immediate and long-term needs of our post-9/11 veterans.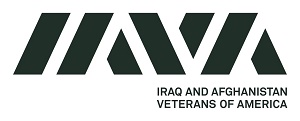 IAVA was founded in 2004 by Army Veteran Paul Rieckhoff. Rieckhoff returned from a combat tour in Iraq and felt that conversations on the wars in Iraq and Afghanistan – the reason we were fighting and the reality of what service members were dealing with and coming home to – were vague and lacked detail. He was determined to shift the conversation and help address the real issues that those who have served face. What started out as an advocacy organization has grown and adapted to an entire movement that encompasses every aspect of the needs of the post-9/11 generation of veterans.
The mission of IAVA is to connect, unite and empower post-9/11 veterans. "I like that mission statement," says Jeremy Butler, an Operation Iraqi Freedom Veteran, a Navy Reserve Commander, and IAVA's Chief Executive Officer. "It defines what we do in the sense that we're looking to bring our generation of veterans together. A lot of them find that they go back to the civilian world and have lost that sense of comradery, that sense of purpose, that sense of self that they had when they were in uniform. We try to find ways to bring them together to foster that purpose and comradery that they had when they were in the military."
Veteran's issues are national issues. IAVA's membership base is representative of the entire country in terms of geographies, ages, races, genders, and more. The problems that veterans deal with are subsets of issues that we grapple with in our larger society: homelessness; sexual trauma; sexual assault; economic instability; mental health; education issues.
In addition to bringing communities together, one of the biggest focuses of the organization is their advocacy work. IAVA members are an incredibly diverse group of people. Membership is comprised almost perfectly of one-third Republicans, one-third Democrats, and one-third Independents. Because of this, they want IAVA to work across the aisle to find common sense solutions, which are already there. Butler says, "A huge part of what we do is fight not only in Washington, DC, but in state capitals and at the local level around the country to bring about positive change for veterans, current service members, and the next generation of veterans." The organization conducts an annual member survey, the responses to which drive their policy agenda and topics of focus for the year. The policy agenda provides a detailed road map of what IAVA wants Congress and the administration to achieve for veterans of all eras.
Finally, IAVA provides direct services to veterans through the Rapid Response Referral Program, where Masters-level social workers work with veterans and their family members to get them connected to local, area, or national-level resources to help them address the specific issues they are dealing with. That might be as simple as helping navigate the GI Bill so that they can go back to school, to something as complex as grappling with their mental health.
"We stay with them for the long haul," adds Butler. "It is not a transactional thing. It's building a relationship; it's connecting with them. All of our social workers know either from firsthand experience what military service is like or are very connected and culturally competent with military life. They understand what these veterans are dealing with, and they work with them one-on-one to get them the care that they need."
In November 2018, IAVA received an unrestricted, transformational $5 million gift from Craig Newmark, founder of craigslist and Craig Newmark Philanthropies. With Newmark's trust that the organization will be a good steward of these funds, without the restrictions often associated with large gifts, IAVA has the ability to further cement their plans for the future. "To receive a gift like this means that we can do our jobs," says Butler. "The needs of our community, the needs of veterans today, are totally increasing, and overall, the amount of philanthropy and the amount of funds coming into the veteran community are down."
This gift provides IAVA with a little bit of runway and leeway to be more plan-oriented rather than reactionary. According to Butler, "The only way we're going to be effective is if we can look 3-, 5-, 10 years out as opposed to only being able to look six months down the road because we don't know where our funding is going to be coming from next." By receiving an unrestricted gift, IAVA is able to put resources where the needs are. "Newmark's gift allows IAVA to shift funds where they're needed, when they're needed, and that's incredibly liberating for an organization. It makes it so much easier for you to manage your long-term finances when you have that freedom."
IAVA brings solutions and raises awareness of issues facing veterans today. The needs of the veteran community continue to grow well beyond the end of the conflicts in which they serve. By being able to address immediate needs and focus on long-term issues, Iraq and Afghanistan Veterans of America is able to support post 9/11 veterans, as well as those of previous and future conflicts.
---
Jeremy Butler serves as IAVA's Chief Operations Officer. Jeremy joined IAVA in 2015 with years of experience providing substantive and strategic counsel to leaders in high-profile government and private sector offices, to include the Departments of Defense and Homeland Security.
Butler is a graduate of Knox College and the U.S. Naval War College where he received a Master of Arts in National Security and Strategic Studies. With IAVA, Butler has contributed to Fox News, C-SPAN, Bold TV, Sirius XM, NY1 and other veteran and military media outlets.
Sandy Cyr is the Managing Editor for the Philanthropy Journal, and a fan of all things related to the nonprofit sector.