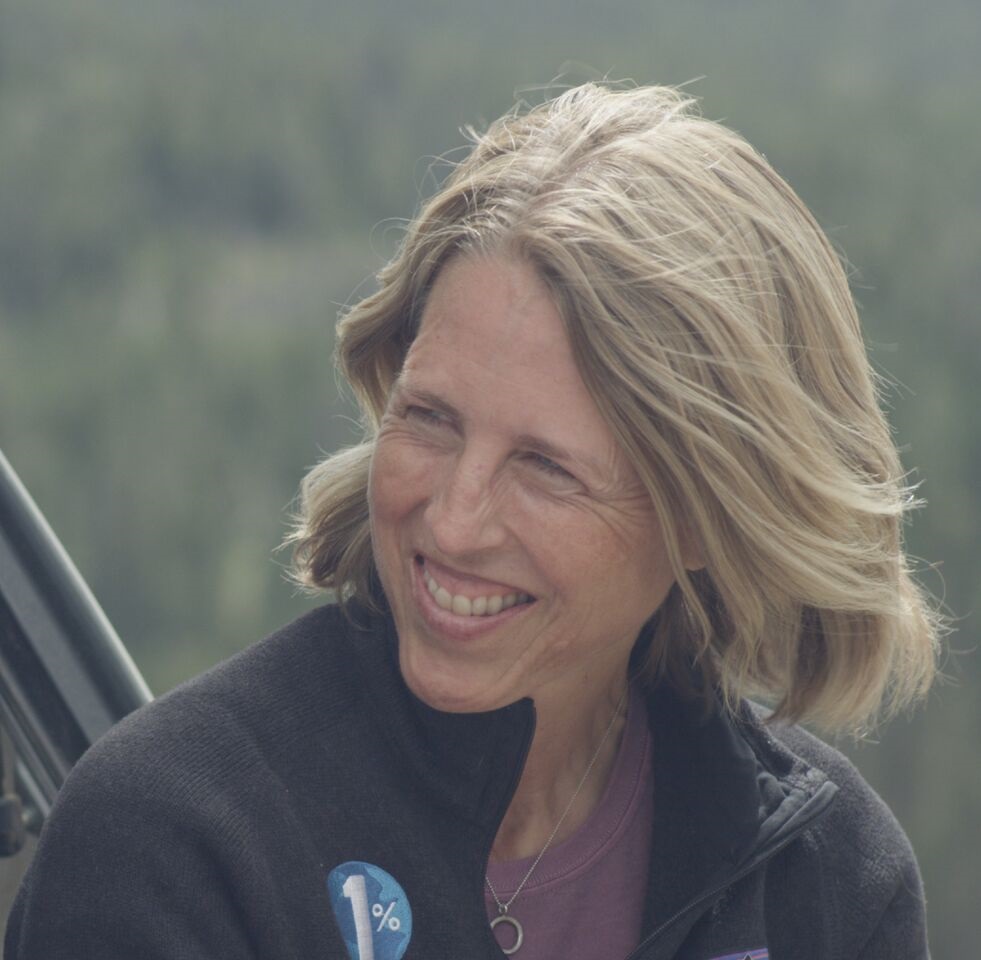 Special to the Philanthropy Journal
By Kate Williams
Wendell Berry said in The Unsettling of America (1978): "One must begin in one's own life the private solutions that can only in turn become public solutions." We are at a critical moment in history in which public solutions are fraying, even as the need for these solutions grows. The actions of the private sector matter, perhaps more than ever, when we consider what is at stake: The future of our planet. But what do these private sector solutions look like? How can one person or one business find a solution and make a difference?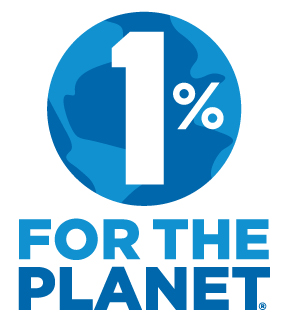 Our organization, 1% for the Planet, was founded in 2002 on the simple mandate that it's good for business and good for the planet to give back. Founders Yvon Chouinard of Patagonia, Inc. and Craig Mathews of Blue Ribbon Flies believed (and still believe today) that there is both economic and environmental hope and possibility when private citizens, businesses, and nonprofits develop meaningful giving partnerships to take action for the planet. Initially, 1% for the Planet's simple, compelling model created a way for businesses to commit 1% of their annual revenues to support approved environmental nonprofits. Just as Wendell Berry encouraged individuals to do more, we are now expanding our mission and base to beyond just businesses.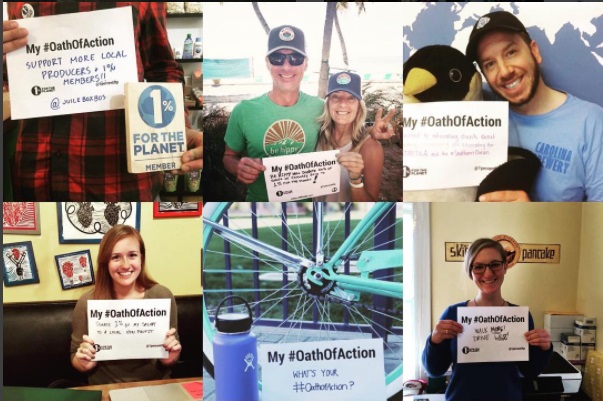 In March 2017, our organization opened membership to individuals as well. People – you, me, the millionaire across town, the college student over the garage – can become part of the organization's global network by committing 1% of annual salary or net worth to environmental nonprofits that are driving positive change. We believe that creating a way for businesses and individuals to make a commitment to support these nonprofits meaningfully shifts civil society to a place of collective and lasting good. This belief has only intensified, and feels more urgently true today than ever.
In Half-Earth (2016) renowned biologist and biodiversity specialist E.O. Wilson describes the current global state in no uncertain terms: "…we thrash about, appallingly led, with no particular goal in mind other than economic growth, unfettered consumption, good health and personal happiness." 1% for the Planet exists to create momentum toward a different future, grounded in attainable choices through which the private sector can take meaningful responsibility for our planet. We have created this exciting opportunity because it is committed to accelerating smart giving to environmental nonprofits.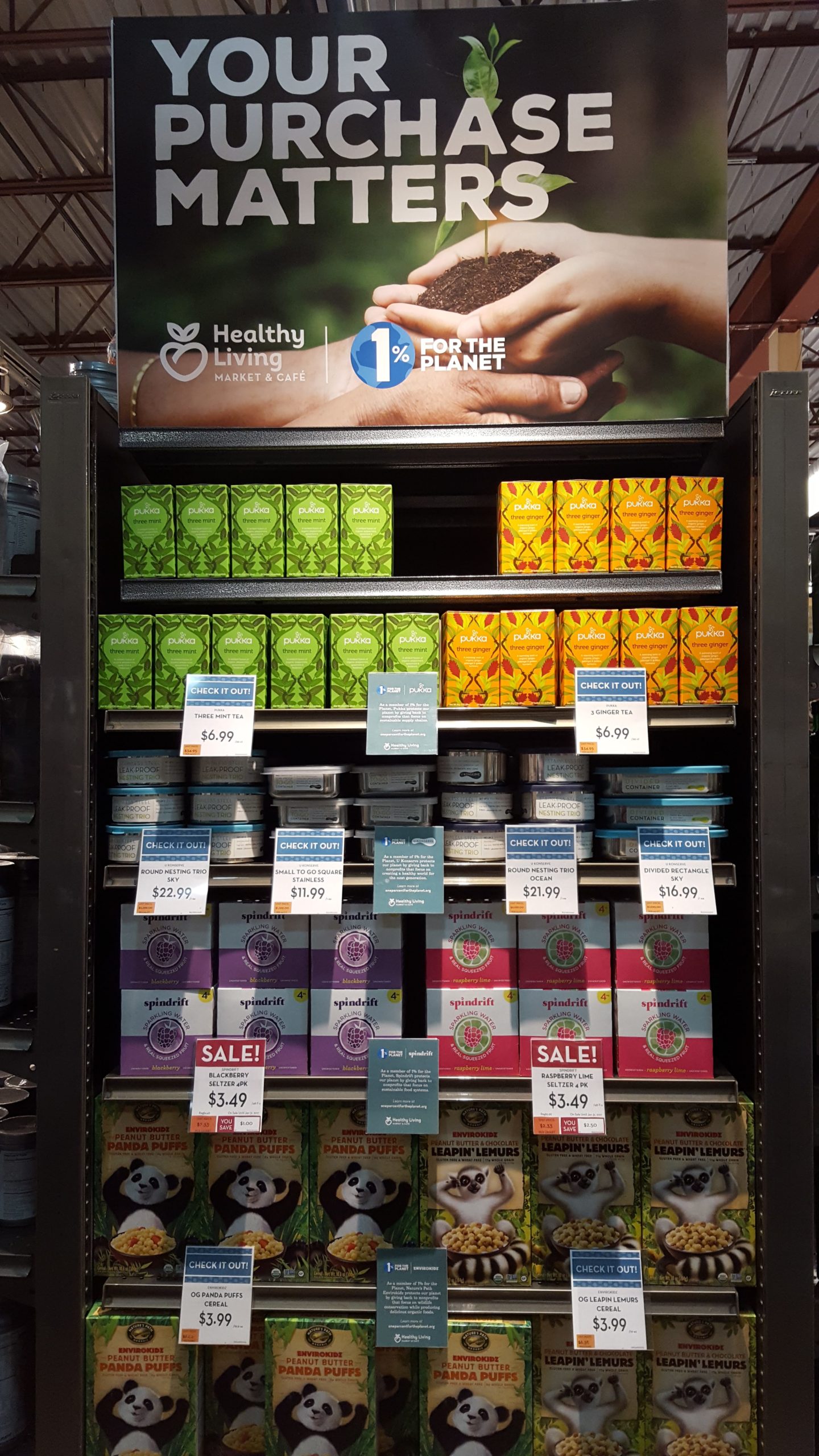 In addition to our organization's fundamental belief in the power of connecting dollars and doers to drive change, our focus on growing thoughtful giving to environmental nonprofits stems from data-driven awareness that current funding for the environment is insufficient. In 2015, the last year for which data is complete, U.S. charitable contributions to the environment represented only 3% of total charitable giving, or just over $10.5 billion. To put that number in perspective, back in 2008 it was estimated that conserving 12% of land critical for habitat conservation would cost $219 billion. This one specific need was estimated to cost 20 times more in 2008 dollars than today's total environmental philanthropy. 1% for the Planet believes that we can certainly do better.
To date, our 1% for the Planet network has generated more than $150 million in giving to environmental nonprofits globally. The network currently consists of 1300 member companies, thousands of nonprofits, and an emerging cohort of individual members. The giving partnerships that form the connective tissue throughout this network cover the full range of environmental issues: climate change, food, land, water, wildlife, and pollution. Through these partnerships, the network has conserved thousands upon thousands of acres, pulled veritable landfills of trash from the ocean, educated youth about the value and wonder of outdoor places, planted millions of trees, protected critical habitat for endangered species, and so much more.
While these accomplishments are significant, the need for further action, engagement, and investment in solutions is even greater. With the launch of Individual Membership, we are not only creating a pathway for a new set of givers to help grow impact, but it is also signaling our commitment to driving a step change in the level of environmental philanthropy in the United States and beyond.
Ultimately, 1% for the Planet has faith the continued growth and restitution of private solutions will lead to those public solutions. I believe the need is great, and we know that the capacity of the human spirit is immeasurable. We seek to create a tangible way that this spirit can translate into fuel for real impact.
---
Kate Williams is CEO of 1% for the Planet, the nonprofit environmental organization that leads a global network of businesses, nonprofits, and individuals working together for a healthy planet. Kate earned a BA at Princeton University where she majored in history, and an MS at the MIT Sloan School of Management. Kate lives in Vermont with her husband and two children.
1% for the Planet recently released a new video highlighting their new individual membership opportunity, it can be found here.