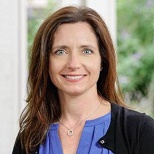 Special to the Philanthropy Journal
By Kelly Brooks
In 2011, I was searching for a way to plug into my community in Charlotte, NC and found it very difficult to navigate the many nonprofits and initiatives. I remember thinking, if I'm having these problems, surely others are too. I believed we needed one place to connect with local nonprofits and the idea of SHARE Charlotte was born. The concept: a community engagement platform that brings local nonprofits together and offers simple ways for anyone in the community to engage with them, whether it's donating money, volunteering time or buying much needed items from nonprofit wish lists. My goal was always to build a model in Charlotte that could one day scale to other cities. Six and a half years later, we are doing just that.

From Concept to Reality
SHARE Charlotte launched in December of 2012 with 87 nonprofit partners. Today, that number has grown to 460+ nonprofits, partnerships with hundreds of local businesses and community organizations as well as thousands of ways to engage. 365 days a year SHARE markets the needs of its nonprofit partners giving all a chance to be seen and heard regardless of size, focus area or budget.
SHARE Charlotte leads three community-wide giving campaigns:
Do Good Week encourages the community to activate around volunteerism
SummerSHARE promotes the critical wish list items that nonprofits need to run their businesses and programs
#GivingTuesdayCLT is Charlotte's local response to the global #GivingTuesday movement, which has raised nearly $20 million for Charlotte nonprofits in the past four years. In 2016, #GivingTuesdayCLT was recognized as the largest community effort in #GivingTuesday history, raising $7.2 million.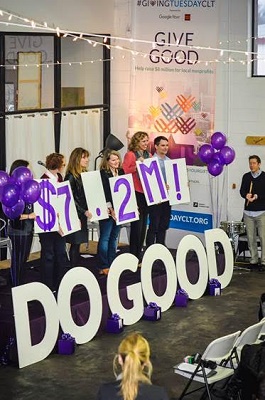 Bringing our nonprofit community together on one platform has also helped highlight which causes are well represented and where the greatest needs are. We've leveraged these insights to create nonprofit capacity building opportunities, which include marketing workshops, networking and social capital connections.
Getting to where we are today took time, patience and humility. We made the commitment early on to play an objective role and to listen to what our community wanted and needed. Understanding those needs helped us continue to build on our offerings and better define our role.
It has always been important for SHARE to engage millennials. Through fun social media promotions and events at relevant locations (e.g. micro-breweries) we started to see the excitement build. As nonprofits heard about what we were doing, they jumped on board. And, as the buzz grew, businesses and corporations wanted to be a part of the conversation. Getting the whole community focused on civic engagement, and accelerating social impact on a hyper-local level, is what makes SHARE so special.
As our success in Charlotte grew, other communities began reaching out to find out how we were doing it. I realized that it was time to figure out how to take the platform to other cities.
Making it Scalable With Share Good
In February of 2018, with the support of two investors, I created Share Good to focus on making our software scalable and building a business around the SHARE model. I turned over the leadership of SHARE Charlotte and remain on their Board of Directors.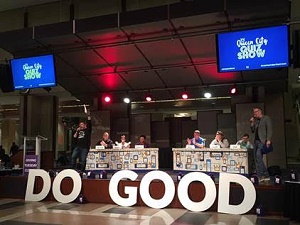 Our two private investors, Omaha, Nebraska-based Suzanne and Walter Scott Foundation and RSVP Ventures of Ann Arbor, Michigan, supported us with $750,000 of seed funding that allowed me to immediately hire a seasoned technology executive to oversee our product. Erika Carney joined our team in April of 2018 as Vice President of Product. Her decade of product and marketing experience at high-growth software companies, combined with her innate desire to make meaningful social impact, was exactly what we needed to move the product forward.
The grand vision for Share Good is to rally communities around their local nonprofits and make taking action easy. We believe that philanthropy should be fun, accessible and something that anyone can take part in at whatever level they choose.
First Expansion City: Omaha, Nebraska Launches in January
Our community platform will be ready to go to market by the end of December, and SHARE Omaha will launch as our first expansion city in January, 2019. SHARE Omaha has hired three strong employees – a seasoned CSR professional as Executive Director, a nonprofit partnership manager and a marketing director. Share Good has been working with them for months and spent time there in October, meeting with potential nonprofit partners and testing the software. SHARE Omaha currently has more than 100 nonprofits signed up on the site with more coming on board each week. That's more than the 87 we started with in Charlotte!
What's Next?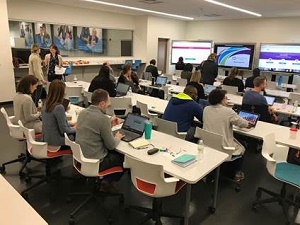 A second market is in the works for April and conversations are ongoing with other cities. The vision to scale is truly becoming a reality, and the idea that we can use our platform to help connect and bring communities together all over the country is exciting and incredibly humbling at the same time.
If you share our vision and think your community is a good fit for Share Good, we would love to hear from you. Visit our website www.sharegoodsoftware.com or email me kelly@sharegoodsoftware.com
---
Kelly Brooks is the CEO of Share Good a social enterprise, which is focused on building stronger communities through proprietary software and the founder of Share Good's first partner, SHARE Charlotte. As a result of the organization's success, in 2016, Kelly was named a Charlottean of the Year by Charlotte Magazine. Prior to founding SHARE Charlotte, Kelly's marketing career included positions with NASCAR, Seventeen Magazine and the U.S. Department of Treasury. A native of Horseheads, NY, Kelly is a graduate of the State University of New York at Albany with a B.A. in Economics. She and her husband, Paul, live in Charlotte with their two teenagers, Olivia and Kasey.