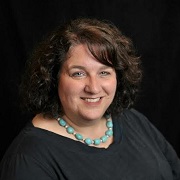 Special to the Philanthropy Journal
By Lori Smetanka
Our society is aging. Every day 10,000 baby-boomers turn 65. While older individuals are healthier and more active than past generations, nearly 70% of people age 65+ will need long-term care and services at some point to help with activities of daily living – getting dressed, using the bathroom, eating, etc.; and 35% will spend some time in a long-term care facility, such as a nursing home or assisted living facility. When that time comes, the care they receive should be of the highest quality and center around the individual. This need for quality services and individualized care is central to the work of the National Consumer Voice for Quality Long-Term Care (Consumer Voice).

Consumer Voice was founded as the National Citizens' Coalition for Nursing Home Reform (NCCNHR) in 1975 because of public concern about substandard care in nursing homes. The founder, Elma Holder, organized a meeting of citizen action group representatives from across the country to speak collectively about the need for serious reform in nursing homes before a conference of nursing home industry leaders. Then and there, the advocates decided to form NCCNHR to represent the consumer voice at the national level.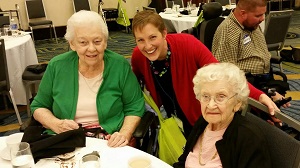 Today, Consumer Voice is the leading national organization representing consumers on issues related to long-term care and services. Their services include providing information, training, and tools to consumers, families, long-term care ombudsmen, and citizen advocates; advocating for public policies that support quality of care, quality of life, and protection of rights in all settings; and promoting the crucial role of direct care workers and best practices. The organization was instrumental in advocating for passage of the landmark Nursing Home Reform Act of 1987 which established person-centered federal standards for quality care, quality of life, and residents' rights in nursing homes. They continue to advocate for strong federal laws and regulations that promote the rights and interests of all long-term care consumers.
One of the core values of Consumer Voice, and the key to their success, is to include the voice of the consumer – the resident, or the person receiving long-term services and supports – as they conduct their work. From the organization's beginning, it was important that residents/consumers be part of decision-making processes and planning. Thus, the Board of Directors and the Leadership Council include residents and family members; they are involved in workgroups and participate as presenters at Consumer Voice's annual conference and webinars.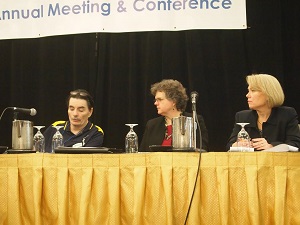 Their advocacy also includes bringing the consumer voice to the public policy table. They accomplish this by seeking to include consumer or family members in national discussions, working groups, and dialogues with policy makers. During the annual conference in the Washington, DC area, Consumer Voice convenes an in-person meeting between representatives from federal agencies and some current and former long-term care facility residents. The private, facilitated discussion enables the residents to share their experiences, stories, and opinions about issues important to their daily lives with officials whose decisions impact residents. It is particularly gratifying to hear an agency representative who attended the resident dialogue share that experience with colleagues in another meeting, or to watch a resident's confidence grow and have her find her voice as she relates her story.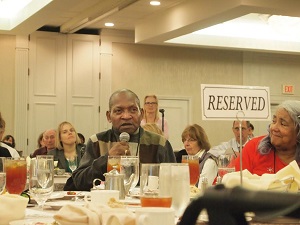 The annual Residents' Rights month celebration in October of each year is a popular way to highlight issues of importance to long-term care consumers. Consumer Voice provides resources and information related to a theme, and encourages education and communication around the theme as a way to raise awareness and ultimately improve the residents' experience. An important part of Residents' Rights month is the Resident's Voice, where the organization encourages residents to share their thoughts around the month's theme and some discussion questions. For the 2015 theme, CARE Matters, we received Resident's Voice entries from more than 100 residents from around the country who submitted essays, poems, artwork, video recordings, and photographs all talking about what quality care means to them. Our 2016 Residents' Rights Month theme is My Vote Matters. Consumer Voice aims to offer information and conversation about assisting residents in exercising their vote in this important Presidential.
Consumer Voice works closely with a dedicated network of consumer advocates and long-term care ombudsmen across the country on these important issues. The strength of their advocacy is rooted not only in their collaborative efforts, but also in keeping the resident/consumer experience at the forefront of their efforts. Residents' voices are their compass, and as new policies and practices are introduced and considered in the delivery and financing of long-term care and services, Consumer Voice continues to ask, "What does this mean for the person receiving those services?"
---
Lori Smetanka is the Executive Director of the Consumer Voice. The National Consumer Voice for Quality Long-Term Care advocates for quality, individualized care and protection of rights for individuals receiving long-term services and supports.