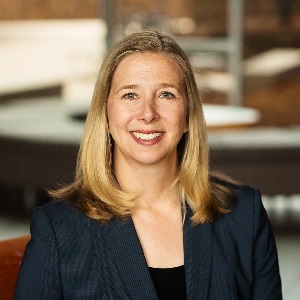 Special to the Philanthropy Journal
By Mary S. Wenzel
Why Wells Fargo believes that transparency and disclosure are critical components of a meaningful sustainable finance commitment
The notion of Sustainable Finance has been around for some time. It is generally defined as the provision of financing to businesses and projects that takes into account environmental, social and governance (ESG) considerations, and ultimately drives positive ESG impact.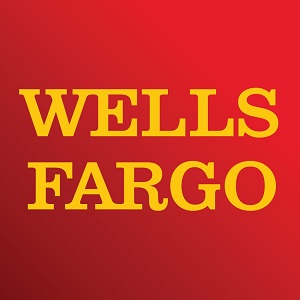 A variety of stakeholders are increasingly looking to sustainable finance as a solution to the climate crisis. They are calling on the world's banking institutions to finance and invest in projects and businesses that, in addition to being seen as sustainable from an ESG perspective, facilitate the transition to a low-carbon economy.
Dozens of financial institutions from around the world are embracing sustainable finance commitments that aim to support economic growth while reducing pressures on the environment, addressing carbon and other greenhouse gas emissions, minimizing waste, and improving resource efficiency. By working with the financial industry, today's environmental nonprofits, investors (who are increasingly looking at sustainability and environmental impact as defining metrics of success) and other concerned stakeholders have a real opportunity to harness the power of sustainable finance and maximize its impact.
However, because there is no agreed-upon methodology or approach regarding the types of transactions included when accounting for progress against sustainable finance goals, the long- and short-term impacts and overall value of these commitments are often unclear.
During the development of Wells Fargo's sustainable finance commitment, we consulted a committee of thought leaders and other stakeholders from nonprofits, industry organizations and civil society. It became very clear that to maximize our impact and reach our shared goal of transitioning to a low-carbon economy, transparency of methodology and regular reporting is vital. For this reason, Wells Fargo's approach to our sustainable finance goal announced earlier this year included commitments to transparency and disclosure. By publishing Wells Fargo's methodology and accounting practices and increasing engagement around sustainable finance, we are hoping to drive a conversation with all interested stakeholders that leads to sector-wide standards for accounting and reporting on sustainable finance, while at the same time, demonstrating that our financial contributions are helping to accelerate the transition to a low-carbon future and minimize the impacts of climate change.
From our experience, and what we learned from the stakeholder committee, the most effective way to promote transparency in sustainable finance is to be clear about the types of businesses and projects that we will and will not include, and the way we account for our financing on complex deals with multiple financing organizations. This level of detailed transparency is important to sophisticated stakeholders, including our peer banks, ESG ratings organizations and investors who are evaluating financial institutions for the impacts of their financing.
Transparent methodology allows customers, NGOs, media and others to track and measure the performance and effectiveness of sustainable finance commitments. For example, a carbon-intensity metric for our lending portfolio is important to indicate the trajectory of carbon intensity throughout all of our lending, not just the transactions we count against our commitment. By being transparent about the carbon intensity of our lending portfolio, concerned stakeholders and others demanding more climate-related accountability from the financial sector will be able to examine the trends in our overall carbon risk over time and develop a more informed understanding of the climate impact of our lending and investment. This kind of transparency will bolster stakeholder trust in financial institutions' sustainability commitments overall, particularly in the U.S.
As part of a commitment to transparency in sustainable finance, we also believe it is important to report against recognized global frameworks including the United Nations Sustainable Development Goals. Wells Fargo is measuring progress in implementing the recommendations of the Task Force on Climate-related Financial Disclosure in addition to continued reporting through CDP, against the Global Reporting Initiative and against our own sustainability goals. We believe that by reporting against these objective criteria, we and our stakeholders will have the information required to evaluate our performance. In addition to reporting against objective global frameworks, Wells Fargo has committed to working with multiple stakeholders to develop impact metrics for the transactions we count against our sustainable finance goals, which we expect will help us develop targets for incremental improvement and become more focused in our priorities over time.
Business, and particularly the financial sector, can be a force for good in mitigating climate-change and supporting progress on global sustainability. Together with numerous stakeholders, including nonprofit organizations, we determined that transparency and disclosure are crucial in demonstrating the comprehensive way leading financial institutions consider and act on their sustainability commitments. It is critical to help stakeholders understand and assess the positive impacts financial institutions can drive through financing.
We hope to continue to share key learnings from our experience with peer banks and nonprofits to contribute to best practices in sustainable finance and a unified approach on climate financing. We look forward to continued engagement with stakeholders to drive further progress and realize the full promise of sustainable finance as a tool for climate action.
---
Mary Wenzel is senior vice president and head of Environmental Affairs for Wells Fargo & Co. In this role, Wenzel is responsible for strategic organizational change to support company-wide sustainability efforts. Her areas of responsibility include environmental philanthropy, operational sustainability, environmental and social risk management, human rights, clean technology financing and lending, integration of environmental policies and process into company operations, community development initiatives, customer/team member engagement and corporate responsibility reporting, among others.