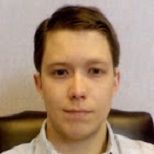 Special to the Philanthropy Journal
By James Gilmer
Nonprofits are held to a high standard of government scrutiny. And that is for good reason! 501(c) nonprofits are exempt from federal income tax, access public funds, and provide donors with a tax deduction on their contributions. To maintain accountability and transparency, and to protect the public, nonprofits must meet various initial and ongoing reporting requirements. Starting with the 501(c) application process, nonprofits must demonstrate that they support a public good and do so in a way that is free from conflicts of interest. In addition to the IRS, various state agencies regulate nonprofits.
Each state has different requirements for nonprofits. This post is part of a series on nonprofit compliance. Our first post in the series covered the rules and regulations governing nonprofits in North Carolina, this post will focus on New York.
Disclaimer: This focus of this post is 501(c)(3) nonprofits, which includes public charities and private foundations. This information is general in nature and will not apply to every organization.
Starting a Compliant 501(c)(3) Nonprofit in New York
By population and cultural significance, New York is a popular place to start a 501(c)(3). If you want to start your own nonprofit in New York, you should first research nonprofits already serving your community. With approximately 92,000 nonprofit organizations in New York, an organization may very well already serve the mission you have in mind. Public resources are limited, so you should consider aligning your efforts with an existing organization if at all possible.
If you discover that there is in fact an unmet need in your community and you decide to create a new nonprofit, your goal should be to set up the nonprofit correctly. Prioritizing compliance from the start will help you set up the nonprofit for success. Establishing a 501(c)(3) nonprofit in New York includes the following key steps:
New York Nonprofit Compliance
Nonprofits incorporated in New York have several ongoing filing requirements. Paying close attention to these requirements will help avoid penalties for noncompliance.
IRS Form 990. This is a federal return due to the IRS four months and fifteen days after the end of your fiscal year. For organizations whose year ends December 31, your due date is May 15th. If you fail to file this return in three consecutive years, the IRS will revoke your tax exemption. However, if you do not file in a single year, you will not be able to renew your Charitable Solicitation License, or show proof to foundations and donors, who may expect to see this return before they make a gift. There are several versions of the 990, and the form you file depends on your revenue. Small organizations making less than $50,000 in a year can file the 990-N postcard online, which takes just a few minutes. Many organizations file this after their first year, which is dedicated primarily towards initial setup. Medium-sized organizations file a still streamlined 990-EZ, and large organizations prepare the full-length 990.
Renew your charitable solicitation license, which is also due four months and fifteen days after the close of your fiscal year. The state fee will be either $10 or $25, based on your contributions. New York grants you an automatic 180 day extension, but after that period, you must file or you may face penalties. Charities fundraising in New York must submit a 990 and a financial audit if their contributions exceed $500,000. If you use professional fundraisers, or receive government grants, you'll have additional schedules to prepare.
Meet ongoing department of state obligations. Currently, nonprofit corporations do not file an annual report with the NYSDOS but are required to maintain a registered agent located within the state. If you have a corporate registered agent, be sure to renew the service and update any contact information that may have changed. If you use an individual, make sure they are aware of the duties of a registered agent, and if they have moved addresses, file to update the state's records.
New York Compliance for Out-of-State Nonprofits
New York is one of the forty-one states that requires charities to register prior to soliciting donations from its residents. That's right, prior to soliciting donations. This requirement applies whether or not donations are actually received!
Before you ask for contributions from New York citizens, make sure you register with the New York Office of the Attorney General. You will have to renew this registration annually. New York is particularly strict when it comes to the use of professional fundraisers and fundraising consultants, as well as organizations receiving government grants. You will have to disclose that information fully as part of your annual registration.
If you fundraise in multiple states, tracking due dates and filing on time are the keys to success. Each state has a unique renewal process and different renewal dates, so be sure to keep good records (and plenty of calendar reminders), or consider using a service company to manage the renewals for you.
Depending on your activities in the state, you may have to obtain a New York certificate of authority for the nonprofit corporation (foreign qualify) and appoint a registered agent. New York does not currently require all out-of-state nonprofits that fundraise in New York to apply for authority, however certain specific activities may trigger requirement. Organizations that have employees who are residents or open a physical location within the state are common reasons that can create the need to foreign qualify.
The Importance of Compliance
While this all seems like a lot of work, and it is, remember that these requirements exist for a reason. Periodically reporting to the IRS and state agencies demonstrates that the organization has not deviated from its mission and that its funds are used responsibly. Staying compliant also demonstrates credibility to your donors and grant makers. In conclusion, compliance plays an integral part to the sustained success of your organization.
---
James Gilmer is a compliance specialist for Harbor Compliance, which establishes 501(c) nonprofits and helps them stay compliant. Harbor Compliance assists charities in every state and several countries abroad. James serves on the Board for two nonprofits in Lancaster, Pennsylvania.