News about grants, gifts
Publix Super Markets Charities will donate $5 million to the Feeding America network, including 28 member food banks and 38 of their local partner agencies across Publix's operating area.
More than 200 American Legion Riders and their passengers rode from Indianapolis to Cincinnati, August 21st to the 25th, for the 11th annual Legacy Run raising $555,312 to help children of fallen service members and disabled veterans attend college.
The Albuquerque nonprofit DowntownABQ MainStreet Initiative was awarded a $7,500 grant from the Federal Home Loan Bank of Dallas and Wells Fargo; the check was presented on August 29th in Albuquerque, New Mexico.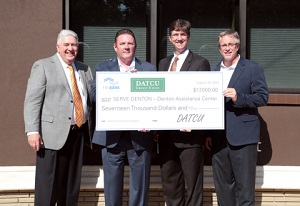 Serve Denton received a $17,000 Partnership Grant Program award from DATCU Credit Union and the Federal Home Loan Bank of Dallas.
The Lisa and Douglas Goldman Fund awarded grants totaling $9 million at its March and July board meetings addressing issues such as gun violence prevention, strengthening literacy development, sustainable paper production, engaging young adults in Jewish life, protecting access to abortion services in rural areas, and supporting disaster relief efforts.
JPMorgan Chase & Co. will donate up to $200,000 from the firm and its employees to the Italian Red Cross to support earthquake relief efforts in Italy.
Comcast NBCUniversal awarded $200,000 in scholarships for the 2016-17 school year to 186 Florida students as part of its annual Leaders and Achievers Scholarship Program.
Pei Wei donated $10,000 to No Kid Hungry in support of ending childhood hunger in America. Pei Wei will also donate 300 meals to Phoenix-area Boys & Girls Clubs in September.
City National Bank collected over 1,400 backpacks filled with school supplies as part of its 7th Annual Back-to-School Supplies Drive, back packs will be donated to elementary and middle schools in California, Nevada, New York, Georgia and Tennessee.
The VWR Foundation approved 12 grants totaling over $100,000 to support organizations and programs that are in alignment with the Foundation's three strategic priorities – research, health and well-being, and science education.
Susan G. Komen pledged $375,000 toward the innovative work of the Metastatic Breast Cancer (MBC) Project, which empowers patients to accelerate research and advance our understanding of metastatic breast cancer.
News about people, groups
Roadie Inc. will provide free pickup and delivery for Roadie gigs traveling to and from Baton Rouge – allowing people to send much-needed clothing, supplies and other non-perishable goods to friends and family affected by the devastating floods in the region.
On August 28th, in Herbert Von King Park, the Safe OUTside the System Collective, sponsored by the Audre Lorde Project, held the 6th Annual Bed Stuy Pride to honor and celebrate the resilience and resistance of LGBTSTGNC/POC in Central Brooklyn.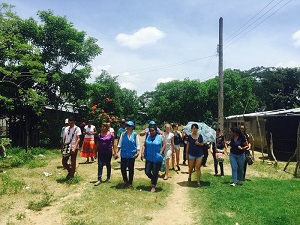 Global Youth Connect's Rwanda and Colombia delegations have returned for the remainder of the year.
Skoll Foundation President and CEO, Sally Osberg congratulated The Task Force For Global Health on winning the 2016 Hilton Humanitarian Prize, and the co-founder of the organization for his social entrepreneurship.
The New Journal and Guide hosted the 2016 Virginia Beach africana, celebrating the family, culture and entertainment of the African Diaspora from August 26th to August 28th.
The Cox Conserves Heroes program, presented by Cox Enterprises and The Trust for Public Land, named it's 2016 and 50th winner, Shawn Redfield volunteer who worked to create and preserve shared outdoor spaces.
The Young People's Chorus headlined two shows at the 11th Annual Festival Napa Valley: American spirituals on July 21st at the Mont La Salle Chapel, with operatic baritone Lester Lynch, and the festival's Community Concert at Lincoln Theater on July 23rd.
The Chester County Fund for Women and Girls celebrated Women's Equality Day on August 26th, by encouraging women to vote and to have a voice in the government's decisions.
Whole Kids Foundation launched the 2016 Growing Healthy Kids Campaign, raising funds to support and inspire families to improve children's nutrition and wellness. This year's campaign will aim to raise $4 million to help kids have access to fresh vegetables and fruits.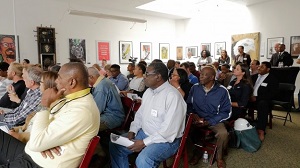 On August 4th, Oakland-based firm, 360 Total Concept, teamed with Uber Technologies, for an outreach event to maximize local business participation as the ride-sharing company prepares to expand its headquarters to Oakland, California.
Thirty-four stray dogs, rescued from one of Puerto Rico's most impoverished regions, will be granted new leases on life thanks to extensive coordination between The Sato Project and Paramount Business Jets.
The Vera Institute of Justice and the MacArthur Foundation's Safety and Justice Challenge released a new report—Overlooked: Women and Jails in an Era of Reform—which offers a portrait of women in jail, explores how jail can deepen the societal disadvantages of women, and provides insight into what drives women's incarceration and ways to reverse the trend.
Alliance for Justice submitted formal written comments to the Consumer Financial Protection Bureau on August 22nd, strongly supporting the Bureau's proposed rule against class action waivers in forced arbitration clauses for their inherent unfairness in forced arbitration and in class action bans.
The 100,000 Opportunities Initiative met its goal of employing 100,000 Opportunity Youth, the population of 16-24 year olds who are out of work and not in school.
News about opportunities, initiatives
Slought will host Victor Burgin / Then and Now, an exhibition of work exploring the relationship between real and virtual spaces from September 13th to November 6th.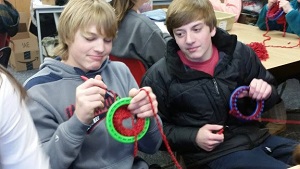 10,000 teachers across the country will be teaching about giving on November 29th sponsored by Learning to Give, on GivingTuesday to share positive stories in the classroom or school.
Didi Hirsch Mental Health Services announced Suzy Favor Hamilton will speak and lead the pre-race warm up at its 18th Annual Alive & Running Walk Run for Suicide Prevention on September 25th.
The 46th Annual Legislative Conference, hosted by the Congressional Black Caucus Foundation, will be held September 14th through 18th.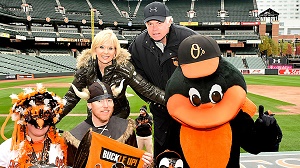 The Baltimore Orioles and OriolesREACH will host a Halloween-themed race to benefit KidsPeace Foster Care and Community Programs of Maryland.
On International Literacy Day on September 8th, Pizza Hut in partnership with First Book will launching The Literacy Project to provide critical resources, including eBooks and other digital tools to children in undeserved communities around the globe.
In collaboration with the National League of Cities, Urban Institute will host the event "City Economic and Fiscal Resilience: How can we measure it? How can we improve it?" on Thursday, September 8th.
---
If you are interested in having your organization's news announced in the next News Bits, please send announcements or press releases to news@philanthropyjournal.com.