News about grants, gifts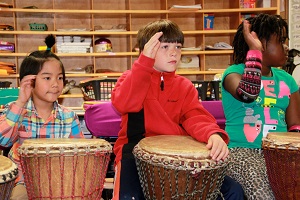 The United Arts Council Artists in Schools Grant applications for the 2017-18 school year are open through September 6th.
The Howard R. Levine Foundation, a donor advised fund held at Foundation For The Carolinas, will give $500,000 over five years to Communities In Schools of Charlotte-Mecklenburg to launch the agency's Crisis Care Initiative.
The Winston-Salem Foundation donated $467,632 in Community Grants to 22 local nonprofit organizations in July.
Junior Achievement of the Triad received a $10,000 grant from Duke Energy to support the "Mission Possible – STEM Skills for the 21st Century" initiative, providing 5th graders with the JA Our Nation curriculum.
News about people, groups
The third annual Change Makers Breakfast will honor two Communities In Schools Champion Change Makers within Durham Public Schools on November 28th.
The eighth annual Rock Your World benefit concert at Cary's Booth Amphitheatre raised over $150,000 for two charities: Hope for Haiti Foundation and Water for Good.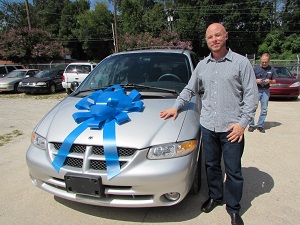 Wheels4Hope held a car blessing at their facility on Thursday, August 31st. The family, who was referred to Wheels4Hope by Families Together, received a Dodge Caravan.
The Community Foundation of Western North Carolina elected two new board members, Joanne Badr and Connie Haire, to serve three-year terms.
United Way of Alamance County celebrated their 90th anniversary on August 31st at their new location on 220 East Front Street.
In August, StepUp Ministries employment team worked to place 32 people in jobs, which exceeds their goal for the month.
The Public School Forum of North Carolina and WakeEd Partnership have teamed up to jointly lead the Beginning Teacher Leadership Network of Wake County for the 2017-2018 school year.
Intrahealth International released their 2016 Annual Report, which is now available through their website.
News about opportunities, initiatives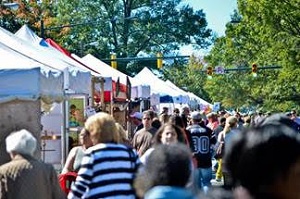 The 45th annual Festifall Arts Festival will be held October 1st on West Franklin Street in Downtown Chapel Hill.
The National Council for the Traditional Arts chose Downtown Greensboro for the third consecutive year as the host city for the 77th National Folk Festival which will take place September 8th-10th.
The Association of Fundraising Professionals – NC Triad Chapter partners with FOX8 to present the 25th annual National Philanthropy Day on November 20th at the Grandover Resort in Greensboro.
On September 9th, The Collider will host a fundraiser for their Dr. Thomas R. Karl Internship Program by premiering Dr. Jennifer Glavin's award-winning documentary "The Memory of Fish" in downtown Asheville.
Vendor applications for Activate Good's Shop for Good, which will take place on December 2nd at Marbles Kids Museum in downtown Raleigh, are open through September 12th.
Junior Achievement of Eastern North Carolina honored Corporate, Individual, and Educator award winners at their annual Educator & Volunteer Appreciation Breakfast sponsored by Delta Air Lines on August 16th.
Tickets are now available for Inside Duke Basketball, an event to benefit the Emily Krzyzewski Center. The event will take place on September 30th at Cameron Indoor Stadium.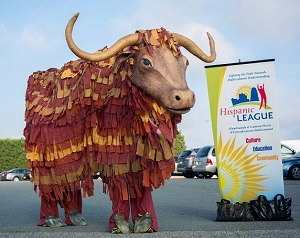 On September 23rd, the Hispanic League is bringing a Running of the Bulls Magnifico Mile to Winston-Salem to raise awareness and funds for its scholarship program.
The annual Wake Up! with Triangle Family Services event will take place on September 14th at the PNC Arena.
From October to December, the Foodbank of Central & Eastern North Carolina invites students to hold their own food drives through its Students Against Hunger Program.
The Greater Raleigh Chamber of Commerce will honor first responders throughout Wake County by hosting the First Responders Appreciation Breakfast on September 20th at North Ridge Country Club.
Registration for the 2017 Harnett County Caregivers Summit on October 3rd in Lillington is now open for attendees.
---
If you are interested in having your organization's news announced in the next News Bits, please send announcements or press releases to news@philanthropyjournal.com.