News about grants, gifts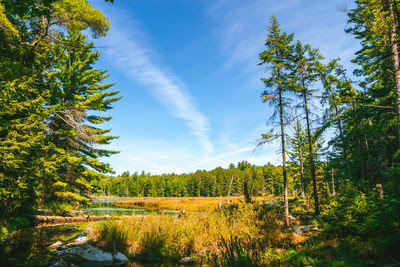 The government of Ontario has pledged additional funding for the 50 Million Tree Program through the Ministry of the Environment and Climate Change's Greenhouse Gas Reduction Account Initiative. This increased support allows Forests Ontario and its partners to continue to work toward healthy, abundant, and sustainably-managed forests across Ontario.
On September 16th, Air Canada dispatched a humanitarian flight with relief supplies to support areas affected by the passage of Hurricane Irma. Since September 5th, Air Canada has operated a total of 30 additional flights, as well as larger aircraft with more seats, to bring over 7,000 customers home early from the affected areas.
GlobalMedic's Rapid Response Team deployed to St. Maarten with a drone, 756 Hygiene Kits, 200 Family Emergency Kits and two AquaResponse3 Water Purification Systems capable of providing clean drinking water to 2,000 people per day on September 10th.
News about people, groups
Thirty human resources professionals and executive directors of foundations met at Schloss Leopoldskron, in Salzburg, Austria, for Session 581 – Driving the Change: Global Talent Management for Effective Philanthropy. This session is part of Salzburg Global's longstanding series Optimizing Institutional Philanthropy.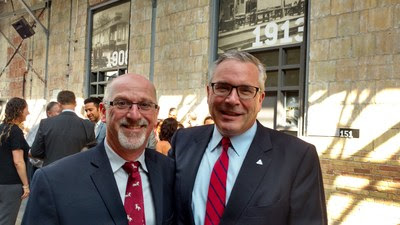 The Atmospheric Fund VP for Impact Investing, Tim Stoate, has been appointed to the Board of the newly-formed Green Ontario Fund.
Benevity released new data showing a significant shift in charitable donation trends in 2016 and 2017. Benevity compiled the data from their work with nearly 300 global companies representing more than $1 billion in donations to more than 100,000 charities worldwide.
Bharti Foundation honored 26 educators from 12 Satya Bharti Schools as well as a Government school under the Satya Bharti Learning Centre Program (Phase-II) in Rajasthan at the Sixth Annual Principals & Teachers Award 2017. The award ceremony took place on September 2nd at Birla Auditorium in Jaipur.
The Bayat Foundation concluded the Foundation's first-ever "Afghans In Sight" program, which distributed eyeglasses and provided vision care services to Afghans affected by challenges to their eyesight.
Canada Fibers Ltd. (CFL) plans to acquire the common shares of HGC Management Inc. The acquisition will significantly increase CFL's mining risk footprint within Ontario, adding coverage in the eastern and western reaches of the Province, and CFL expects to complete the transaction within 60 days.
On August 30th, the Akshaya Patra Foundation inaugurated its 32nd Kitchen in Thane, Maharashtra, near Mumbai with the support of Citi Bank. Currently, the kitchen in Thane is equipped to feed 5,000 children across 26 schools.
PSP Investments joined a group of Canada's largest institutional investors in calling for 30 percent representation of women on boards of directors and executive management teams of S&P/TSX composite index companies by 2022.
In BirdLife International's "Irreplaceable" series, it casts a light on the globally-significant bird habitats that are in danger of disappearing forever. BirdLife Australia is calling on the Victorian government to ensure the needs of threatened species are incorporated into their fire management planning, and it's drawing up the Threatened Malee Birds Conservation Action Plan.
News about opportunities, initiatives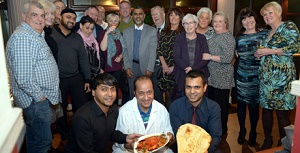 Emmaus Burnley's Charity Curry Evening will take place on October 2nd at Usha Restaurant in Burnley. The funds raised from this event will go toward supporting the homeless communities within Burnley and Accrington.
The AgResults Brucellosis Vaccine Development Prize is a US $30 million competition designed and funded by AgResults and implemented by the Global Alliance for Livestock Veterinary Medicines. Aiming at a One Health solution, AgResults is looking for animal health innovators to develop and register a vaccine that is safe, efficacious, and viable for use against Brucella melitensis.
The 2017 Global NGO Technology Survey is open, and the Public Interest Registry is aiming for a goal of 10,000 respondents. The data from this survey will form the foundation for the Global NGO Technology Report, which will be released January 29th, 2018.
The Indian Electrical and Electronics Manufacturers' Association will hold the Electrama Conference on March 10th-14th, 2018. The theme of the conference is #FutureisElectric.
Alkermes is now accepting applications for the 2nd annual Alkermes Inspiration Grants initiative. The competitive program will award up to $1 million in grants to organizations for implementation of innovative, high-impact, and replicable programs designed to make a positive difference in the lives of people affected by mental health and substance use disorders.
The French Ministry of Europe and Foreign Affairs, Transparency International, CFI (the French Operator in Media Cooperation) and Liberté Living-Lab have launched the Digital Award for Transparency. This award honors individuals and civil society organizations who have developed innovative digital technology tools used to improve governance in Francophone developing countries.
Catholic fundraisers from around the world will be gathering in Rome for a Catholic Fundraisers Pilgrimage and Conference held over 6 days starting on November 28th. The Catholic Archdiocese of Sydney organized this conference to help increase future Church fundraising revenue.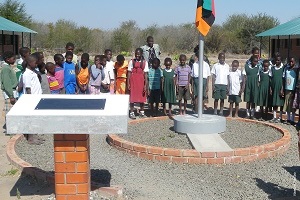 The African Wildlife Foundation's Classroom Africa program provides primary schools in rural communities with high-quality education, well-trained teachers, clean and sustainable schools, supplemental conservation education opportunities, and resources in exchange for a significant conservation commitment from the community.
Graduate Women International will deliver an oral statement on the barriers to education faced by indigenous girls and provide a full report on the 36th session of the United Nations Human Rights Council from September 11th-29th at the Palais des Nations, Geneva.
The nominated initiatives for the International Telecommunication Union and UN Women's annual 2017 Equals in Tech Awards will be judged by a panel of partners and previous winners, and winning initiatives will be recognized at an award ceremony during the Internet Governance Forum in December.
Jessica Fulford-Dobson's "Skate Girls of Kabul" outdoor installation at the Aga Khan Museum is open until October 8th. The photographs showcase the power of sport through young girls gliding down ramps together and standing with their skateboards in hand at a skate park in Kabul, Afghanistan.
---
If you are interested in having your organization's news announced in the next News Bits, please send announcements or press releases to news@philanthropyjournal.com.