News about grants, gifts
The John A. Hartford Foundation announced four new grants on September 13th, totaling nearly $7 million to advance age-friendly care and support diverse family caregivers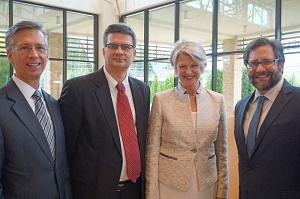 The Mississippi Museum of Art was awarded a $275,000 grant by the National Endowment for the Humanities.
The San Diego Foundation and donor Guy Clum are making a transformational $13.8 million gift dedicated to strengthening early childhood education and development opportunities for San Diego children.
KidsGardening and Klorane Botanical Foundation announced the opening of the 2019 Budding Botanist grant on September 14th.
TruFund Financial Services, Inc. was awarded $1.125 million through the United States Department of Treasury Community Development Financial Institutions – FA program to spur economic and community development in distressed and low-income communities. The award will be used to support TruFund's lending and business support services in its service markets of New York, Alabama and Louisiana.
News about people, groups
The Johns Hopkins All Children's Research and Education building officially opened September 20th, making it the largest pediatric research and teaching facility in the St. Petersburg, Florida region. The research and education building will serve as a center for innovation in pediatric education and research.
Foundation Source is the recipient of a 2018 WealthManagement.com Industry Award for its annual reports on the investment performance and grantmaking behavior of private foundations.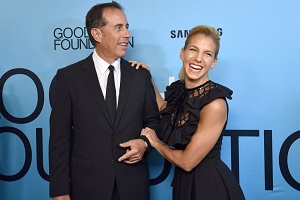 On September 12th, GOOD+ Foundation hosted "An Evening of Comedy + Music" Benefit at Carnegie Hall in New York City.
Giving Compass announced its partnership with New Profit on September 14th.
A new study from Fidelity Charitable finds entrepreneurs are leading the way in philanthropy. According to the study, Entrepreneurs as Philanthropists, entrepreneurs donate more to charity on average than non-business owners, and volunteer more.
News about opportunities, initiatives
Mercy Corps has deployed to the hardest hit areas in North and South Carolina following Hurricane Florence, and is prepared to help families with emergency cash aid.
Salesforce.org will present its ninth annual Concert for UCSF Benioff Children's Hospitals fundraiser on September 26th.
A Night Among Our Stars will take place on October 11th in New Jersey.
Bids for Builds 3rd Annual Auction will take place on October 5th.
Female Entrepreneur Summit will take place on October 24th at 700 Beta Banquet & Conference Center.
---
If you are interested in having your organization's news announced in the next News Bits, please send announcements or press releases to news@philanthropyjournal.com.