News about grants, gifts
Susan G. Komen North Carolina Triangle to the Coast Affiliate will accept applications for its 2018-2019 Community Health Grants Program through November 18th. Applicants may request funding from $10,000 up to $50,000 for one year.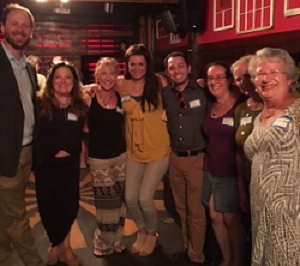 Applications are open through September 22nd for the Longleaf Collective's Engaging Communities in the Arts in Unexpected Ways grant that targets projects that engage underserved communities or bring art to nontraditional spaces. The Collective aims to raise between $10,000 and $20,000 for this year's grant.
Building Uplifted Families in Charlotte and Collaborative Cottage Grove in Greensboro were among 19 community projects selected across the country to participate in the BUILD Health Challenge.
North Carolina first lady Kristin Cooper will visit North Duplin Junior Senior High School in Mt. Olive on September 18th to announce grant awards from United Health Foundation and Whole Kids Foundation totaling $44,000 to schools and YMCAs statewide.
This year the Triangle Community Foundation launched a new grant-making process. The Durham Cerebral Palsy Foundation Fund will be accepting applications from nonprofits through October 1st, and these block grants are anticipated to be in the amount of $10,000-$15,000.
News about people, groups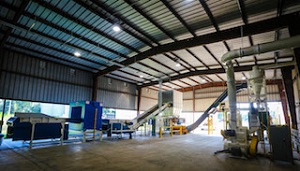 Hemp, Inc. invites the press to learn more about its 70,000 square foot industrial hemp processing facility, which has been processing kenaf primarily for the production of loss control materials used in the oil industry.
Business and community leader Jack O. Clayton received the A.E. Finley Distinguished Service Award for 2017 during the Greater Raleigh Chamber of Commerce's 129th annual meeting at the Raleigh Convention Center on September 14th.
In recognition of the North Carolina Arts Council's 50th anniversary, the organization will present a multi-media artist profile each week for its series, 50 for 50: Artists Celebrate North Carolina.
Triangle Community Foundation announced two promotions: Jessica Aylor to Vice President of Community Engagement and Ken Baroff to Vice President of Donor Development. Additionally, Timothy W. Trost joined the Foundation's Board of Directors.
On September 13th, IntraHealth International's Board of Directors unanimously approved IntraHealth becoming a strategic affiliate of DAI to extend its reach and amplify its collective impact.
The Asheville Habitat ReStore announced the winners of its fifth annual ReStore ReUse Contest on September 13th. The entries were built using predominantly reused materials, and the panel of five judges selected winners in four categories.
News about opportunities, initiatives
DHIC, Inc. assembled financing for the Village at Washington Terrace, a $31.8 million, 162-unit affordable apartment complex and child care center that marks the first in a multi-phase redevelopment of the Washington Terrace community in east Raleigh.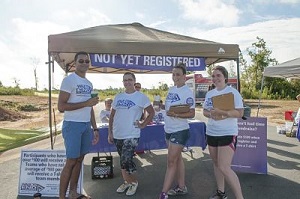 The Alzheimer's Association of Eastern North Carolina's Triangle Walk to End Alzheimer's took place on September 16th to raise awareness and funds for Alzheimer's care, support, and research.
As part of the PGA Tour Volunteer Challenge, voting is open through October 14th for a SAS Championship volunteer who will earn the opportunity to present a $10,000 check to the charity of his or her choice from a list selected by the tournament.
The Methodist Home for Children's annual Epicurean Evening in Wilmington raised $154,000 to help support vulnerable children and families throughout North Carolina.
Due to the threat of inclement weather caused by Hurricane Irma, Activate Good rescheduled its 9/11 Evening Commemoration and Service Event to September 19th in the Raleigh Convention Center.
The North Carolina Museum of Natural Sciences will host the SciREN Triangle Networking Event and Open House on September 21st to showcase Museum educational programs and opportunities as well as lesson plans from local scientists to attending educators from preK to grade 12.
The Guilford Nonprofit Consortium will host its Annual Celebration of Nonprofits on November 2nd at the Greensboro Country Club.
On September 15th, The Center for Craft, Creativity & Design held an Opening Reception and Curators' Talk with 2017 Curatorial Fellows Cass Gardiner and Quizayra Gonzalez for the Crafted Stranger exhibit which will be on display through January 6th.
Right at Home Durham-Chapel Hill and Senior Care Management & Associates are hosting a Parkinson's Fundraiser on September 26th with the proceeds benefiting the Moving Day Annual Walk for Parkinson's and the National Parkinson Foundation.
---
If you are interested in having your organization's news announced in the next News Bits, please send announcements or press releases to news@philanthropyjournal.com.