News about grants, gifts

The Center for Craft received a $5.7 million gift from the Windgate Charitable Foundation of Little Rock, Arkansas to endow the Center's longstanding fellowship programs. Named after celebrated wood sculptor Stoney Lamar, the Stoney Lamar Craft Endowment Fund supports the perpetual offering of fellowships to emerging artists and curators.
The SECU Foundation is teaming up with EducationNC to assist with the expansion and outreach of their innovative high school civics program, First Vote NC. The Foundation's $150,000 investment will help bring the program to teachers statewide over the next three years.
Triangle North Healthcare Foundation's Board of Directors has approved $343,450 in grant awards to local organizations in the Foundation's sixth annual grant cycle. With the 2018 grant award, the Foundation's contributions to the community total $1.5 million since the Foundation began grantmaking in 2013.
News about people, groups
Dr. Stephen C. Scott, the recently retired president of Wake Technical Community College, is this year's winner of the A.E. Finley Distinguished Service Award. The Greater Raleigh Chamber of Commerce will present Dr. Scott with the award at their Annual Meeting on Friday, September 21st at the Raleigh Convention Center.
Open Mic at Marbles was held on September 8th at Marbles Kids Museum.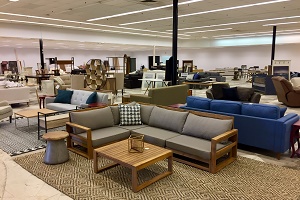 The Barnabas Network held their Furniture Sale Fundraiser this past weekend.
High Point Rockers BB&T Progress Party took place on September 6th.
CenterFest took place in Downtown Durham on September 15th-16th.
Community Blood Center of the Carolinas partnered with SCarowinds for the third annual Blood Drive at Carowinds on September 2nd.
The V Foundation for Cancer Research named NBA Hall of Famer David Robinson, ESPN President James Pitaro and Chase Communications Founder Julie Chase as the newest members to its Board of Directors.
Emily Smith joined the Leadership North Carolina team as their new program assistant and office coordinator.
Samaritan's Feet International named 21 outstanding honorees and servant leaders who exemplify its mission through their professional and philanthropic contributions to community and service as 'Hope Givers'. All participants have committed to serve as an ambassador for the cause and to raise at least $10,000 each to serve 500 children with a new pair of shoes
Special Olympics North Carolina has named Jen Roberts, PT, DPT, of High Point and Atrium Health's Carolinas Rehabilitation of Charlotte as their 2018 Golisano Health Leadership Award honorees.
News about opportunities, initiatives
United Way of Central Carolina's Hurricane Florence Recovery Fund has been created to support local communities in North Carolina, South Carolina, Georgia and the surrounding areas affected by Hurricane Florence. Donations can be made at unitedway.org/Florence or by texting FLORENCE to 40403.
The International House of Charlotte will hold Synchronicity: A Lip Syncing Contest on Wednesday, September 19th at Booth Playhouse. Proceeds will benefit educational programming for Charlotte's international community.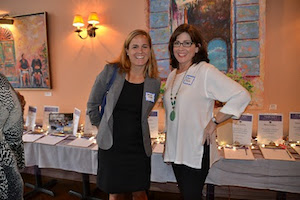 The Women's Center of Wake County will host its annual fundraiser, THRIVE, an Evening Benefit for the Fight Against Homelessness, on Thursday, November 8th, at Market Hall at City Market in Raleigh.
The North Carolina Museum of Natural Sciences will hold their SciREN Triangle Networking Event and Open House for educators on Thursday, September 20th at 5:30 p.m. The event is free but registration is encouraged.
The NC Rural Center will hold a series of Zero Barriers Roundtables across the state between September 25th and October 24th. The events are free but registration is required. Visit the Rural Center's website for times and locations.
ShiftNC will hold a "Affirming LGBTQ Youth 101" training session on September 26th at 9:00 a.m. Registration is open now
AFP Triad's next seminar "Philanthropy and the Hispanic Community", will take place on September 25th at Paul J. Ciener Botanical Garden in Kernersville. Registration is open now.
---
If you are interested in having your organization's news announced in the next News Bits, please send announcements or press releases to news@philanthropyjournal.com.