News about grants, gifts
The Hadassah Foundation awarded a total of $500,000 in grants to ten organizations in Israel and the United states that are making it possible for women to advance in positions of power.
The Heinz Family Foundation named the recipients of the 24th Heinz Awards. The awards present a total of $1.25 million to five Americans for their achievements in the arts, the environment, the human condition, public policy, and economic opportunity. Each recipient will receive an unrestricted cash award of $250,000.
The William Jacob and Barbara Boyle Lemon family made a $1 million gift to the Fralin Biomedical Research Institute at Virginia Tech. The gift will help researchers develop new ways to treat diseases that impact millions of people.
Theatre Communications Group named the recipients of the second round of the 2019 Edgerton Foundation New Play Awards. The awards, totaling $583,000, allow 15 productions extra time for the development and rehearsal of new plays with the entire creative team, hoping to extend the life of the world premiere play after its first run.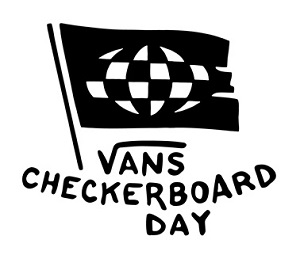 Vans's inaugural Vans Checkerboard Day will be celebrated on November 21st. Vans will donate $1 million of sales made globally on November 21 through the brand's owned channels which includes Vans retail locations and website to this year's charity partner, Imagination.org.
News about people, groups
The Rev. Dr. William J. Barber II and the Rev. Dr. Liz Theoharis, national co-chairs of the "Poor People's Campaign: A National Call for Moral Revival," kicked off their We Must Do M.O.R.E. tour with a press conference in Washington, DC on September 9th. From Washington, the tour will officially launch in El Paso, Texas before heading to over 20 states over the next 9 months.
Comic Relief USA, the organization behind Red Nose Day, named Alison Moore as its new Chief Executive Officer. Moore comes to Comic Relief USA with extensive experience as a top executive in the media and technology industries, where she has successfully expanded business operations and growth initiatives for a number of content-driven organizations and world-renowned brands.
Genesys Works named two new executives to its leadership team: Caitlin MacDonald is now Chief Strategy & Innovation Officer, and Michelle Demars has been appointed Senior Vice President of Sales & Development. These senior leaders bring expertise in scaling nonprofits, with backgrounds in workforce development.
The Shepherd Higher Education Consortium on Poverty (SHECP) welcomed its new governing board chair, Dr. Alan Tinkler, associate professor of English, Missouri State University. Additionally, SHECP has elected two new members to the board, Allison Goetcheus, director of civic engagement at Manchester University, and Mindy Wilson, associate director of the Center for Career & Professional Development at Centre College.
UsAgainstAlzheimer's named Roger Lowe as its first Chief Communications Officer. Lowe was senior vice president of communications at the Red Cross for nearly six years, where he directed communications for major disasters such as Superstorm Sandy and the Haiti Earthquake, promoted blood donations and highlighted the organization's life-saving trainings.
The Center for Democracy & Technology's (CDT) President & CEO Nuala O'Connor will step down at the end of September for a new role in the private sector. CDT's Vice President of Policy Chris Calabrese and Vice President of Strategy Lisa Hayes will serve as interim co-CEOs as CDT conducts a comprehensive search for its new leader.
News about opportunities, initiatives
The Muscular Dystrophy Association (MDA) declared September "MDA National Muscular Dystrophy Awareness Month" in an effort to raise awareness around the organization's advancement in neuromuscular disease research, treatment, and care. As part of this effort, MDA has launched a #30DaysofStrength fundraising campaign to support critical programs for MDA.
Code for America's 7th annual National Day of Civic Hacking will take place on September 21st.
The Smithsonian Archives of American Art Gala will take place Tuesday, October 22nd at Essex House in New York City.
The Whatcom Literacy Council will host the annual Literacy Breakfast with Nancy Pearl Thursday, November 7th at Bellingham Technical College's Settlemyer Hall. The event will raise funds for the Whatcom Literacy Council adult literacy programs.
The Los Angeles LGBT Center will present the Hearts of Gold concert and multimedia show at the Greek Theatre on Saturday, September 21st. The event will celebrate the Center's 50th anniversary and five decades of the fight for LGBT equality.
The 2019 PENCIL Gala, Writing Our Stories Together, will be held Wednesday, October 30th at Gotham Hall in New York City.
---
If you are interested in having your organization's news announced in the next News Bits, please send announcements or press releases to news@philanthropyjournal.com.