News about grants, gifts
The Salvation Army Center of Hope in Corpus Christi, Texas was awarded a $500,000 Affordable Housing Program grant on September 1st.
Future Farmers of America (FFA) chapters from 42 communities in 26 states received up to $1,200 in funds on September 6th, from the organization's Living to Serve: Environmental and Emergency Preparedness Grant Program provided through funding from CSX as a special project of the National FFA Foundation.
The Foundation for Angelman Syndrome Therapeutics received a $5.8 million grant from the Marnier-Lapostolle Foundation on September 6th for development of therapeutic candidates to treat Angelman Syndrome. The gift aims to accelerate the path to clinical trials in order to bring a cure to the children and families affected by this disorder.
The Audre Lorde Project raised almost $7,000 on Give Out Day, a national day of supporting LGBTQ organizations. With 188 donations, they ranked 5th place in the country.
The KORE Foundation received a $500,000 grant from the W.K. Kellogg Foundation to improve market access for Small Holder farmers and their families in the Central Area of Haiti.
News about people, groups
The Council on Foundations named Jeff West Director of Corporate Philanthropy. Jeff joins the Council's member relations team led by Paula Wolferseder Yabar to help advance the corporate philanthropy field and further support the Council's corporate members and their charitable initiatives.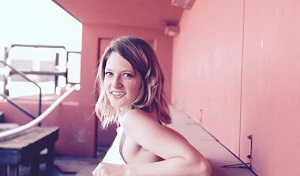 Belmont University student Anna Vaus received the first-ever 'Women Creators' scholarship, established by country music star Miranda Lambert. The scholarship will provide Vaus with more than $40,000 in scholarship funds in the 2016-2017 academic year.
IBM and the Consumer Technology Association Foundation released a new report, Outthink Aging, revealing that the needs of a growing aging population will require new technologies, partnerships, ideas and business models.
On September 8th, the Urban Institute hosted "City Economic and Fiscal Resilience: How can we measure it? How can we improve it?" in collaboration with the National League of Cities.
National University's Sanford Institute of Philanthropy launched an affiliate Institute at Bellevue University that will help nonprofits increase their fundraising capabilities and positive impact in the Nebraska and Western Iowa region.
The Chester County Fund for Women and Girls named Michelle Legaspi Sanchez the executive director.
The Tunnel to Towers 5K Run & Walk was hosted on September 10th, organized by the Stephen Siller Tunnel to Towers Foundation in recognition of the 15th anniversary of 9/11. Proceeds benefited the Building for America's Bravest program.
News about opportunities, initiatives
The Code for America Summit will take place November 1-3 in Oakland, CA.
The Clusterbusters 11th Annual Patient Conference will be September 15-18 in Austin.
Children of Bellevue will host "Artists Fundraiser for Children of Bellevue" on Thursday, October 13th.
The LA84 Foundation will hold its 5th annual summit in Los Angeles on October 27th. This year's event is themed PLAYING Forward: The Present and Future of Youth Sports and will serve as a platform to highlight the LA84 Foundation's commitment to leveling the playing field for all children, while reinforcing the importance of youth sports in the minds of policy makers and the public.
The Cincinnati Affiliate of the Pancreatic Cancer Action Network will host a volunteer-led community celebration on September 24th at Sawyer Point Park to raise awareness and funds to advance research, support patients and create hope.
The Congressional Black Caucus Foundation's annual Health and Wellness Luncheon, An Ounce of Prevention Beats a Pound of Cure, will be held on September 14th. The luncheon, sponsored by Quest Diagnostics, AstraZeneca, Ohio Health Foundation and Merck will take place at the Walter E. Washington Convention Center in Washington, D.C.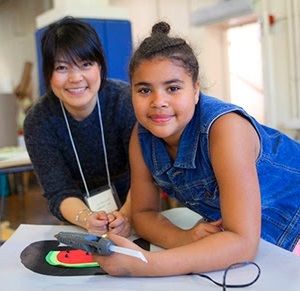 Art Buddies is accepting applications for mentors for their after-school programs in Minneapolis and St. Paul.
Applications are open for the Prudential Spirit of Community Awards, sponsored by Prudential Financial Inc. in partnership with the National Association of Secondary School Principals.
On September 24th in New Orleans, the annual Jammin'4Water event will be hosted by charity: water and sponsored by Electro Scan Inc. Proceeds will benefit the Water Environment Foundation Community Service Project and other charitable organizations.
Michelob ULTRA will partner with the American Hiking Society until November 26th to help restore 12 running, cycling, and hiking trails across the United States.
The 2016 Nonprofit Leadership Summit will be held on September 23rd, in Manchester and will be sponsored by Citizens Bank, The Couch Family Foundation, Devine Millimet, HOPE Foundation, Nathan Wechsler & Company, New Hampshire Public Radio, Northeast Delta Dental, Southwest Airlines, and Spectrum Marketing.
The Community Chest will launch the 2016-2017 Professional Development Series on September 20th, with the first workshop starting at Vantage Health System's Training Center.
San Diego's 2016 National Philanthropy Day: A Symphony of Philanthropy will be held on November 16th, presented by the Association of Fundraising Professionals San Diego Chapter.
The Detroit Friendship House will host its 11th Annual Golf Outing on September 24th, at the Woodlands of Van Buren in Wayne, Michigan.
Throughout September, Whole Foods Market shoppers will be able to support the Whole Kids Foundation's 2016 Growing Healthy Kids campaign in raising $4 million to fund school salad bars and gardens and nutrition education classes for teachers.
The New York Urban League will host the Black & White Champagne Brunch "Uniting Through a Call for Change" on Saturday, September 17th at La Marina NYC.
The 18th Annual Alive & Running Walk Run for Suicide Prevention takes place on Sunday, September 25th in Los Angeles. The event raises funds and awareness for the Didi Hirsch Suicide Prevention Center.
---
If you are interested in having your organization's news announced in the next News Bits, please send announcements or press releases to news@philanthropyjournal.com.