News about grants, gifts
The EQT Foundation awarded grants totaling more than $1.3 million to 43 non-profit organizations located in Pennsylvania, West Virginia and Kentucky focused on education, community & economic development, environment, and arts & culture.
The Children's Village received a $290,000 grant from The Keith Haring Foundation to fund a major renovation and expansion of the Keith Haring Medical Clinic on the Dobbs Ferry campus.
Palm Healthcare Foundation awarded 35 grants totaling $1,919,513 to local non-profits. Recipient organizations include the American Cancer Society, Clinics Can Help, Jupiter Medical Center Foundation and South Florida Science Center & Aquarium.
BI-LO, Harveys and Winn-Dixie grocery donated $2,022,843.45 in support of the Hope For The Warriors, a nonprofit dedicated to restoring a sense of self, family and hope for veterans, service members and military families.
Lansinoh Laboratories donated a year's worth of breast pumps and breastfeeding supplies to GOOD+ Foundation, a non-profit organization founded to provide essential clothing, gear and services to families in need.
Transwestern raised more than $142,000 for Make-A-Wish in its efforts to grant wishes for children with life-threatening medical conditions.
Respect Ability Foundation received a $5000 grant from the The Peninsula Community Foundation and a $1000 grant from the North Mecklenburg Women's Club.
The Petco Foundation and the Blue Buffalo Foundation awarded a $750,000 grant to Morris Animal Foundation to help fund research initiatives in osteosarcoma and six additional studies focusing on pet cancer.
Baby2Baby held a Back-To-School event hosted by actress Busy Phillips which donated back-to-school outfits at the GAP and Pottery Barn Kids backpacks to 50 kids in need.
Waterton allowing residents to add a charitable donations to rent payments. Waterton will match the first $5,000 in resident contributions, with all proceeds benefiting Cara, a non-profit that provides job training and placement services to individuals affected by homelessness and poverty.
ABCD: After Breast Cancer Diagnosis received a $113,500 donation from Sendik's Food Markets. To date, Sendik's has raised over half a million dollars for ABCD.
Ford Motor Company donated eight Ford Flex utility vehicles to the Disabled American Veterans Charity, providing mobility support for disabled military veterans.
Dannon Danimals and Fuel Up to Play 60 renewed their partnership to inspire kids to make nutritious choices and get active. Dannon is awarding $30,000 to help schools and communities make healthier choices.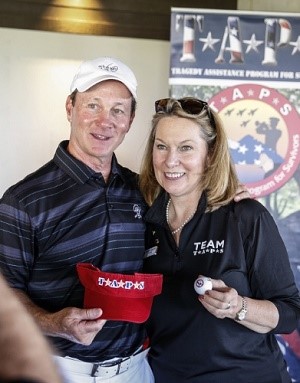 Apartment Investment and Management Company (Aimco) raised $483,000 during its 13th annual Aimco Cares Charity Golf Classic. The event benefited organizations for military causes, scholars and local nonprofits.
The Bob & Dolores Hope Foundation made a $3 million gift to The National WWII Museum in New Orleans. The donation will support integrating Bob Hope's wartime legacy comprehensively throughout the Museum's campus.
Bonnaroo Works Fund awarded more than $240,000 in grants to 44 charitable organizations across the Tennessee and country. Recipients include Country Music Foundation, Hands on Nashville and Urban Green Lab.
Sallie Mae Bank awarded $95,000 in scholarships to 36 students who will attend Utah colleges and universities full-time in academic year 2016-17.
Allianz Life Insurance Company awarded $275,000 in financial literacy grants to 14 nonprofit organizations in the Twin Cities, Minnesota.
The Citi Foundation and America's Promise Alliance selected 12 nonprofit organizations as 2016 Youth Opportunity Fund grant recipients. To date, the Fund has provided $6 million to support 24 organizations, reaching more than 7,000 youth.
The Cigna Foundation awarded a $100,000 grant to Shatterproof, a non-profit dedicated to reducing the devastation that addiction causes to families.
PetSmart Charities is transitioning to focus solely on strategic grant making and that it has granted nearly $7.6 million in immediate funding to more than 85 Animal Welfare Organizations.
The National Association for the Self-Employed (NASE) awarded $12,000 in educational scholarships to four dependents of current NASE members.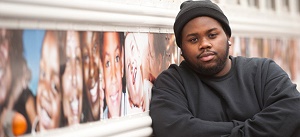 Northwest Area Foundation awarded 27 grants to community-based totaling $5,337,00 including a $200,000 grant to Ujamaa Place, a nonprofit collaborative based in the Twin Cities, Minnesota.
Urban Resource Institute received a $50,000 gift from the ASPCA for Animals Living Safely, the only program in New York State allowing domestic violence victims to co-shelter with their pets.
USTA Foundation granted 49 high school students college scholarships totaling $408,000.
Sprint donated $55,000 to Boys & Girls Clubs to help equip kids in need with supplies for the coming school year.
Nature's Way Brands is donating one percent of its gross revenue from select products to the Rainforest Alliance. The donation will help support the international nonprofit to conserve biodiversity, ensure sustainable livelihoods, and promote the rights and well-being of workers, their families and communities.
United Way of Greater Atlanta's 2015-2016 campaign raised $77.8M, their largest annual campaign in the last decade.
Enterprise Community Partners received a $200,000 grant from the Santander Charitable Grants Program to aid its affordable housing work in New York City.
Lend A Hand Foundation held a Stay in School Backpack giving Program Kickoff event on August 4th. To date, the program delivered backpacks and supplies to 10,000 impoverished students in Oakland.
The Foundation Fighting Blindness's Gordon and Llura Gund Family Challenge raised more than $109 million in new funding for retinal disease research, exceeding its goal by $9 million.
News about people, groups
With My Own Two Hands, an Orange County-based non-profit dedicated to improving the lives of orphaned children in Africa, celebrates its five-year anniversary.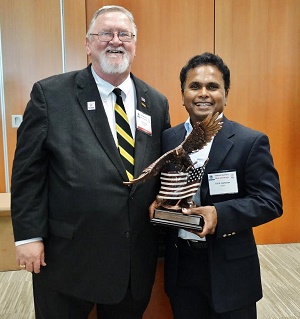 National Veteran Business Development Council named Tel Ganesan of Kyyba the recipient of the Founder's award for assistance n launch and early accomplishments of the organization.
Moore College of Art & Design named Patricia C. Phillips as the Chief Academic Officer/Academic Dean. Phillips previously served as Dean of Graduate Studies at the Rhode Island School of Design.
City Harvest collected nearly 300,000 pounds of food from their Feed Our Kids food drive in July.
Managed by Q partnered with City Year for their first annual Week of Service, a week devoted to philanthropy in across the nation.
Third Space Studio's 2015 Individual Donor Benchmark Report is available now with more specialized data for small and medium nonprofits.
The Islamic Scholarship Fund named Dr. Dalia Fahmy to the Board of Directors for the organization.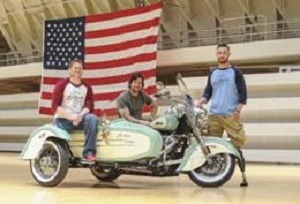 Jay Leno, will serve as honorary chairman for Veterans Charity Ride and its new year-round motorcycle therapy program.
Boot Campaign unveiled a new veteran assistance program – ReBOOT – designed to provide a comprehensive, individualized, multi-disciplined approach to increasing mental and physical well-being for veterans.
The Community Foundation for Southeast Michigan named Lisa A. Dancsok vice president, marketing and communications.
Michelson Found Animals Foundation in an effort to help Los Angeles become a no-kill city launched a mobile pet adoption truck, dubbed the Catty Wagon.
News about opportunities, initiatives
Chronic Cellar partnered with the SF LGBT Center for a two-month fundraising promotion. The sales incentive program gives the Center $50 for each new account opened that features Chronic wines.
ServeNebraska opened nominations to honor organizations, businesses, civic clubs, and schools, for the annual ServeNebraska Step Forward Awards which recognizes outstanding individuals and groups for significant contributions made through volunteerism.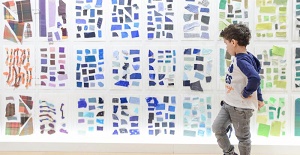 The Jewish Museum is launching Picture This!, a new monthly series of eight multifaceted family programs, with a $25,000 grant awarded from PJ Library, a program of the Harold Grinspoon Foundation.
The Chicago Yacht Club will be hosting an event for blind and visually impaired guests on August 23rd from The Chicago Lighthouse for the Blind and Visually Impaired.
Registration is open for Congressional Black Caucus Foundation's Annual Legislative Conference, the event will take place from September 14 to 18 in Washington, DC.
2nd & Charles will hold its Annual Book Drive through Saturday, August 27. Customers are encouraged to donate children's books which will be distributed to schools and libraries across the United States where resources for literature are limited.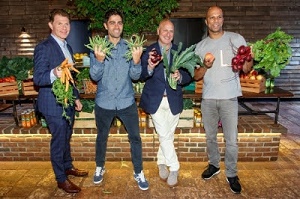 Naked Juice and Wholesome Wave launched their 2016 #DrinkGoodDoGood cause campaign with a 250,000-pound contribution to food desert communities. For every fruit and veggie selfie shared with #DrinkGoodDoGood, Naked Juice will donate an additional 10 pounds of produce to our neighbors in need.
Toro launched the "Every Day. Everywhere. Every Drop Counts." grant program, encouraging individuals to share everyday ways they can save water. Individuals can also nominate and vote for nonprofits to receive $30,000 in grants.
Throughout August, Texas de Brazil's will provide guests the opportunity to donate money directly at the bottom of their check to the Jude Children's Research Hospital. Texas de Brazil will match donations up to $25,000.
The Alaska Community Foundation, in partnership with GCI, launched a new grant program to fund projects and organizations whose goal is to reduce the rates of suicide in Alaska. Preference will be given to projects that are located in rural Alaska. Grant requests may be for up to $20,000, with typical awards ranging from $5,000 to $10,000.
---
If you are interested in having your organization's news announced in the next News Bits, please send announcements or press releases to news@philanthropyjournal.com.