News about grants, gifts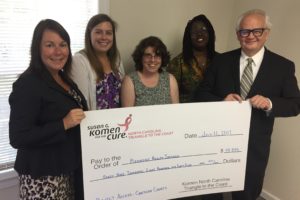 Susan G. Komen NC granted nine organizations a total of $350,000 as part of its annual Community Health Grants cycle.
Wake Tech had its most successful year ever for grants, the Office of Sponsored Programs and Federal Relations received $10.99 million in grant funding.
Wells Fargo presented five $100,000 grants to local nonprofits to support revitalization efforts in Wake and Durham Counties on Friday, July 28 at Bull City Cool Food Hub in Durham, North Carolina.
The Triangle Land Conservancy passed its fundraising goal of $25,00 to close the fiscal year.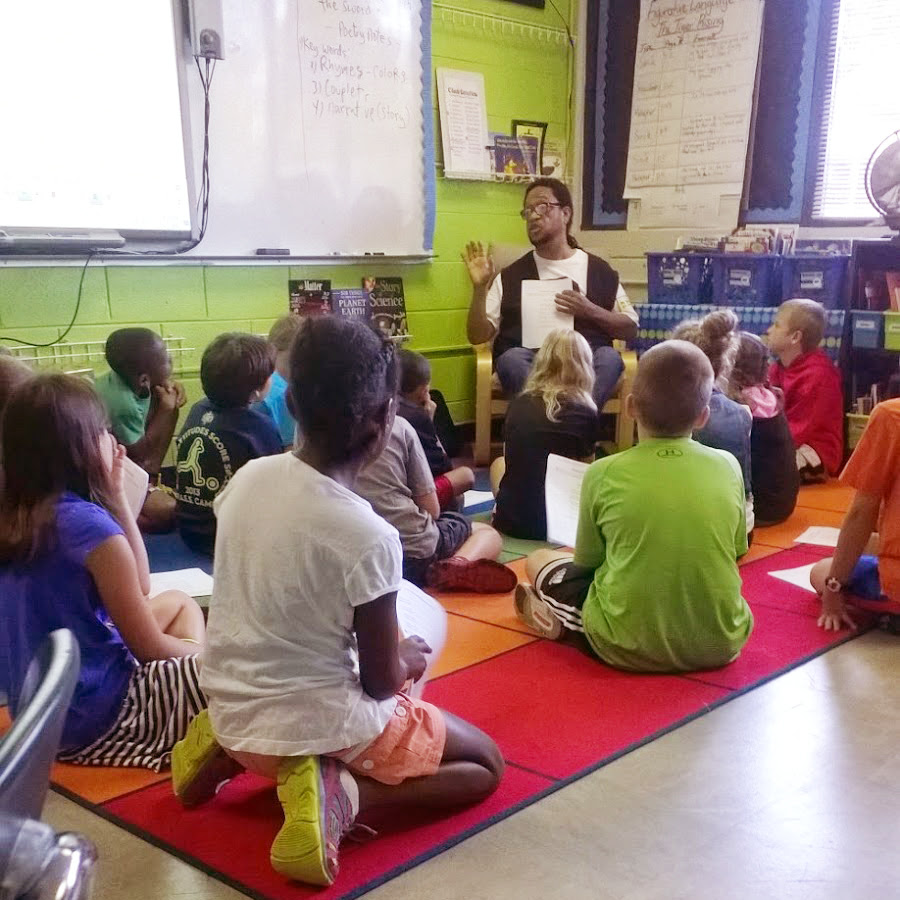 The Orange County Arts Commission named its 2017-2018 Arts Grants Recipients, the organization awarded 25 Grassroots Arts Program Grants and seven Artist project grants.
United Arts Council of Raleigh and Wake County made $19,000 in grants to individual artists in Wake County. Grants from the organization provide financial support to committed, gifted individual artists and small, unincorporated groups of collaborating artists.
24 Foundation celebrated the 16th year of its fundraiser, 24 Hours of Booty presented by Levine Cancer Institute, the event raised more than $1,730,000 to help support cancer survivorship and patient navigation programs.
Curamericas Global was selected as one of four recipients of a grant from the Ronald McDonald House Charities Global Grants Program. The organization will receive over $1.49 million over the next three years.
John Rex Endowment awarded $162,430 to Arts Access, Inc. for the Wake Arts Inclusion Project, which focuses on increasing participation by children with disabilities in the full range of cultural arts activities in Wake County.
North State Bank donated $150,000 to Transitions LifeCare's in support of the organization's work.
News about people, groups
The Durham Rescue Mission will be sponsoring an evening in conjunction with National Night Out 2017 on August 1st. This event is free to residents of the Franklin Village Community in Durham.
Emily K Center's Pioneer Scholars enjoyed five weeks of Summer Scholars and had a chance to present their hard work at our Project Fair and Picnic.
Student Action with Farmworkers honored 25 years of working to improve farmworkers lives with young activists with an End of Summer Celebration at the American Tobacco Power Plant in Durham on August 5th.
Laura Martin has been named executive director of Dress for Success Triangle NC, succeeding Beth Briggs, who announced her retirement earlier this year. Martin joins Dress for Success from its referral partner, StepUp Ministry where she served as Director of Programs, and previously Director of Development during her eight-year tenure.
News about opportunities, initiatives
A Giving Circle is currently accepting grant applications for projects funded from its community grantmaking fund, the deadline for applications is August 22nd.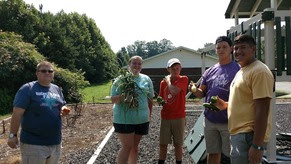 The Family Care Center of Catawba Valley has put out a call for donations of twin sheets for their 19 housing units and for volunteers for the South Mountain Baptist Camp.
Applications for United Way of the Greater Triangle's Fall 2017 Nonprofit Board Training program are being accepted through September 1. For more information, click here.
The Piedmont Farm Animal Refuge is holding its Annual Benefit for the Animals on September 23rd to benefit the organization.
The UNC Process Series: New Works in Development announced its tenth anniversary season, ReInvention, a season of innovative, powerful performances exploring seminal issues of social justice, digital and physical identity, and the future.
The Orange County Rape Crisis Center is seeking volunteers to provide crisis intervention, support, accompaniment, and information to survivors of sexual violence both in person and over the phone. Applications are due August 25th.
Registration is now open for the Caregivers Summit will be held on August 22nd in Chapel Hill.
The Beehive Collective 2017 Large Grant application is now available. This year the organization is requesting proposals for projects pertaining to Health and Healthcare.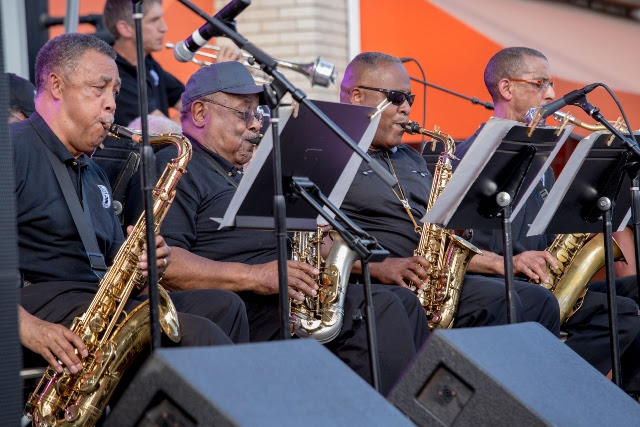 The Durham Arts Council is seeking volunteers for Centerfest Arts and Festival on September 16th and 17th.
August events for the North Carolina Museum of Natural Sciences include a Night at the Museum, Natural Selection, Imaging the Developing Brain in Autism and more.
The Orange County Arts Commission and the Hillsborough Arts Council will present Paint it Orange: Plein Air Paint-out and Wet Paint Sale from October 25-27.
Code for Durham is holding a Civic Spark Day dedicated to brainstorming creative solutions to community problems on Saturday, August 12th in Durham.
Nonprofit Learning Lab is holding an Online Nonprofit Conference on August 23rd, registration is now open.
Tickets for the 2017 Me Fine Gala presented by Centrifuge Media are now available. The event will take place September 23rd from 7pm-11pm in Raleigh.
The Community Foundation of Henderson County's Annual Luncheon will take place on August 24th and will feature speakers Will and Deni McIntyre.
---
If you are interested in having your organization's news announced in the next News Bits, please send announcements or press releases to news@philanthropyjournal.com.