News about grants, gifts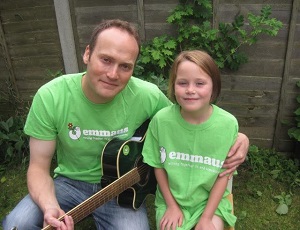 With the help of her father, six year old Eloise helped raise £650 for Emmaus after becoming concerned by the rise in homelessness.
At the beginning of July, Taawon launched its annual awards for 2017, worth a total of US $370,000. Every year, the Taawon Awards give funds to individuals and organizations who are contributing to Palestine's sustainable development.
The Bina Roy Partners in Development Programme, funded by the Virginia Gildersleeve International Fund, funded a project which initiated by the Egyptian Association of Graduate Women, Cairo which aims to help reduce illiteracy rates.
Shoes For Crews donated 400,000 pairs of shoes for resale with funds supporting elephant conservation and education programs in Africa through Elephant Cooperation. The partnership will fund two years of anti-poaching drone operations over portions of Botswana and provide support to African Parks.
News about people, groups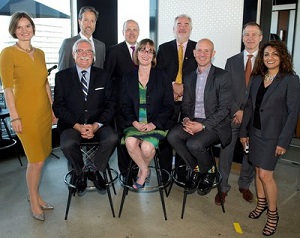 Cure International India has officially opened clubfoot clinics in all 29 Indian states as of August 10th.
More than one million children in the Democratic Republic of Congo have been vaccinated against the measles during a nine-month campaign by the international medical humanitarian organization Doctors Without Borders/Médecins Sans Frontières.
Canadian Pacific Railway released its corporate sustainability report outlining the company's commitment as a responsible operator to long-term value creation and sustainable operations.
African Parks completed one of the largest elephant translocations in history on Wednesday, August 2nd. In total, 520 elephants were successfully moved from Liwonde National Park and Majete Wildlife Reserve in Malawi, and were released in Nkhotakota Wildlife Reserve.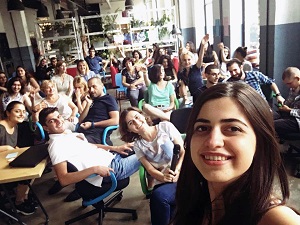 Democracy Reporting International and Georgian Young Lawyers Association held CommunicaThon on July 14th-16th. Around fifty participants from different cities in Georgia developed communications campaigns about negative effects of extreme political polarisation.
Hudson's Bay Company (HBC) published its 2016 Corporate Social Responsibility Report, outlining the company's global sustainability and social responsibility efforts in four focus areas: Investing in communities where HBC operates; Contributing to a sustainable environment; Sourcing ethically; and Engaging associates.
Australia Wildlife Conservancy Kimberley projects were highlighted by Sunrise (Channel 7) broadcasts. Broadcasts went live from Mornington Wildlife Sanctuary and Yampi Sound Training Area.
On June 30th, Give2Asia became the latest overseas non-governmental organization to successfully register in China under a new law that went into effect on January 1st, 2017, making it one of the first philanthropic service organizations to have successfully registered under the new law to date.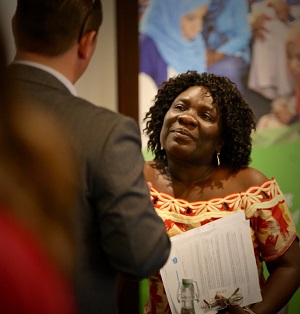 The 2017 Publishers for Development Conference was held July 11th and brought together publishers, librarians, NGO representatives, researchers and others to explore avenues to work together to support the production, sharing and use of research information in developing countries.
News about opportunities, initiatives
The Impact Capitalism Summit will be held November 7th-8th in London. The Global Summit will bring together the leading institutional investors deploying capital for return and impact.
The William Zard Abou Jaoude International Award, an annual award granted by the Lebanon Dialogue Initiative, will accept applications until September 30th. The award seeks to recognize promising young non-professional creators/directors committed to exploring conflict/dispute, dialogue, peace-building, reconciliation, identity, territory, and citizenship.
Applications are open for The Vital Voices Grow Fellowship, a one-year accelerator program for women owners of small and medium businesses in Latin America and the Caribbean, the Middle East and North Africa, and sub-Saharan Africa.
---
If you are interested in having your organization's news announced in the next News Bits, please send announcements or press releases to news@philanthropyjournal.com.