News about grants, gifts
The Winters Group, Inc. announced the recipients of the inaugural Live Inclusively Actualized grant program on August 15th, giving nearly $75,000 in grants to twelve nonprofit organizations.
Kimberly-Clark Corporation of Hendersonville hosted its annual fundraising golf tournament, and raised more than $27,000 to gift to United Way of Henderson County.
More than 108,000 donors gave $517 million in gifts to Duke University during the last fiscal year, supporting priorities ranging from financial aid to research.
The United Arts Council of Raleigh and Wake County announced the investment of $279,958 in grants across Wake County on August 16th, in support of arts programming in the current fiscal year.
The Winston-Salem Foundation awarded 13 Community Grants totaling $233,898 in July. Grants were awarded to organizations in the following program areas: arts and culture, community and economic development, education, human services, and public interest.
News about people, groups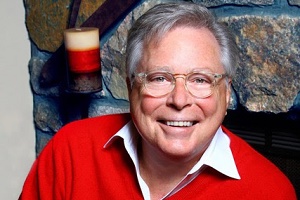 Todd A. Herman, PhD, joined the Mint Museum in Charlotte as their new President & CEO effective August 20th.
Ira David Wood III will be the keynote speaker for Louisburg College's August 28th convocation ceremony.
The Emily K Center welcomed their Scholars to College Class of 2022.
The Winston-Salem Chamber of Commerce and Belk hosted the 2018 WS/FCS Employee Appreciation Event on August 19th.
News about opportunities, initiatives
United Way of Greater Greensboro is expanding its Integrated Service Delivery approach to ending local poverty by partnering with The Salvation Army of Greensboro to open a second Family Success Center.
The 16th Annual Design Institute will take place on October 4th- 5th at The North Carolina Museum of Art.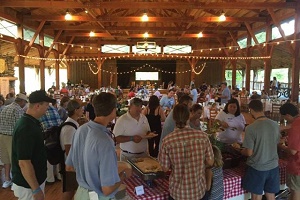 Camplify will host the 11th Annual Camp for All Barbeque Ball on September 30th at Camp Ton-a-Wandah.
The Inaugural Croatan Forum 2018 will take place on October 2nd- 4th in Durham.
The NC Rural Assembly will host Revving the Rural Engine: Local Leaders Driving Innovation on November 15th- 16th.
Smart Start 25th Anniversary Gala will be held on September 22nd at Raleigh's Marbles Kids Museum.
The Triangle Global Health Consortium will host their 2018 Triangle Global Health Annual Conference on September 27 at North Carolina State University in Raleigh.
---
If you are interested in having your organization's news announced in the next News Bits, please send announcements or press releases to news@philanthropyjournal.com.