News about grants, gifts
The Lenoir County Community Foundation awarded their 2016 local grant awards from its community grant-making fund. Recipients include GATE of Lenoir County, Greene Lamp and the Pretty in Pink Foundation.
The Lee County Community Foundation awarded their 2016 local grant awards from its community grant-making fund. Recipients include the Christians United Outreach Center of Lee County, Helping Hand Clinic, and the Salvation Army of Lee County.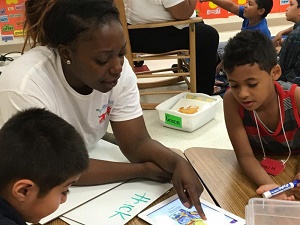 International House and Charlotte-Mecklenburg Schools partnered to provide more than 300 elementary schools with free summer literacy education in June and July. The organizations released a video about the project entitled 2016 Rising Readers.
DHIC was awarded a Low-Income Housing Tax Credit allocations from the North Carolina Housing Finance Agency for its BookeSEr Park North and Geenfield developments, making it possible to add 141 units of affordable housing to the market place for seniors with limited incomes.
Urban Ministries of Wake County was selected as the beneficiary of Enloe High School's 12th Annual Charity Ball. Enloe students will raise money for the organization through ticket sales and other small fundraising initiatives.
Hunstad Kortesis Plastic Surgery and Med Spa made the final selections of recipients for the Emerging Hopes program– an annual philanthropic initiative that will gift plastic surgery and cosmetic procedures to individuals in need.
News about people, groups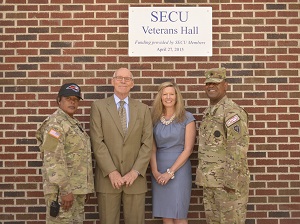 The SECU Foundation held a ribbon cutting on August 12th in New London for SECU Veterans Hall, a new dormitory that will house female cadets attending Tarheel ChalleNGe Academy II.
Volunteers from the Eastern North Carolina Red Cross will travel to Louisiana to aid The American Red Cross in the more than 10,000 victims after recent flooding.
Erin Dillon, Guilford County 4-H member, attended the seventh annual North Carolina Association of County Commissioners Youth Summit held in Winston Salem, August 12th-13th.
NC brewers hosted an evening of beer and science on August 19th, at the North Carolina Museum of Natural Sciences. Brewers offered unique creations fitting the Museum's natural science focus.
Student Action for Farmworkers named Andreina Malki as the organization's new Youth Director. Previously Malki served as International Outreach Coordinator for the Via College of Medicine.
Guilfold Green Foundation held a "Takeover at The Marshall Free House" on August 18th for the LBGTQ community, straight allies and supports to come together.
North Carolina Sports Hall of Fame elected Carlester Crumpler, Helen Ross and Mike Solomon to their board of directors.
United Way, Sharing House, Retired School Personnel of Transylvania County, and Rotary partnered with local businesses to boost 'Stuff the Bus' for Transylvania County's K-12 students at an event on August 20th.
News about opportunities, initiatives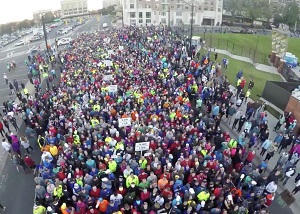 Novant Health Charlotte Marathon is seeking individual and group volunteers for the event to take place on November 12th.
Komen Charlotte Race for the Cure will be held on October 1st at Marshall Park. It will be the event's 20th anniversary.
Association of Fundraising Professionals Triad Chapter will hold a a webinar entitled "Developing Earned Income Streams for Your Nonprofit," to discuss how earned income streams can create a stable income for nonprofits on September 8th.
ActivateGood.org is accepting applications for fashion designers and is looking for volunteers for "Couture for a Cause" to be held November 5th.
Financial Pathways of the Piedmont will welcome Hall of Fame basketball player James Worthy to two fundraiser held on September 13th and 14th.
ActivateGood.org is looking for volunteers in the Raleigh area to assist with 100 service projects to benefit over 50 different Triangle area causes.
---
If you are interested in having your organization's news announced in the next News Bits, please send announcements or press releases to news@philanthropyjournal.com.