News about grants, gifts
The Federal Home Loan Bank of Dallas and member institution Frost Bank presented a $10,000 Partnership Grant Program check on August 9th to Habitat for Humanity Texas at the nonprofit's annual Lone Star Summit.
The Conrad N. Hilton Foundation awarded their annual Conrad N. Hilton Foundation Humanitarian Prize to The Task Force For Global Health, an international nonprofit organization that works to improve the health of people most in need in developing countries.
The W.K. Kellogg Foundation will fund grants totaling $7.1 million to more than a dozen nonprofits and government agencies supporting Flint, Michigan's recovery from its water and lead contamination crisis.
As part of their Nurses for Tomorrow initiative, the Independence Blue Cross Foundation has committed over $1.5 million to fund undergraduate, graduate and doctoral nursing students at 21 schools in southeastern Pennsylvania.
Tom's of Maine and DonorsChoose.org launched the $1M Green Your School Fund to provide funding for green classroom projects across the country.
News about people, groups
Information Technology Disaster Resource Center (ITDRC) volunteers were deployed to Deweyville, TX to help the community recover from flooding that has caused $11.5 million in uninsured damage to the elementary school. Volunteers will work closely with tech volunteers from the local Education Service Center and nearby school districts to help install tech infrastructure for the school. The project is set to be completed by the start of the school year on August 22nd.
The Yerba Buena Center for the Arts has released The Leslie and Merle Rabine 2016-2017 Performance Season, which spotlights artists whose work responds to or complicates the following three questions: "Can we design freedom?", "What does equity look like?", and "Why citizenship?"
The 2016 Travelers Championship generated $2.8 million for charity. In excess of $1.2 million of the total was the result of the Bruce Edwards Foundation Benefit Dinner, which raised money to support amyotrophic lateral sclerosis (ALS) research.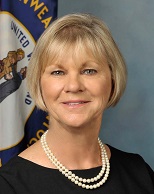 America's Promise Alliance has elected the Former First Lady of Kentucky, Jane Beshear, to its board of directors. Beshear has dedicated her life to the service of others in her many roles as a businesswoman, educator, and community leader.
Viola Morris was named the new director of finance for Lifehouse.
The Barbers Inc. Barbershop, a San Jose-based barber shop, hosted their Kutz 4 Kidz 4th Annual Event on August 14th. Kids in elementary, junior high, and high school received a free haircut and free backpack to help start the school year. The event was sponsored by Vernon Davis Foundation for the Arts, Café Rosalena, Sushi Confidential, Powell's Marketing and many other socially aware operations.
Bread for the World launched its national "I Vote to End Hunger" campaign urging voters to elect a president and Congress who will put the United States and the world on track to end hunger by 2030.
World-renowned scientists and industry leaders met in early August to present the latest research on Huntington's disease and other brain diseases at the Hereditary Disease Foundation's 10th biennial "Milton Wexler Celebration of Life" Symposium.
On Tuesday, August 9th, The Jewish Museum launched its first crowdfunding campaign through Kickstarter. The campaign goal is to raise $30,000 which will contribute, in part, towards the production of more than 400,000 works of art that visitors can interact with and take away for the Take Me (I'm Yours) installation.
The EnCorps STEM Teachers Fellowship received one of US2020's 2016 STEM Mentoring Awards in the category of Excellence in Volunteer Experience.
News about opportunities, initiatives
Robin Hood Foundation has issued a call for applications for its new Grant-Ready Insights and Training project (GRIT) which is set to launch this fall. GRIT is a program for nonprofit organizations in the New York City metro area that seek help securing grants from sophisticated funders.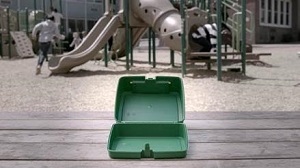 In partnership with Feeding America, Welch's® Fruit Snacks will provide 1 million meals to children in need. From August through October, Welch's® Fruit Snacks is calling on consumers across the country to help "fill the lunchboxes" by sending a photo of any Welch's Fruit Snacks packaging.
The Robert Wood Johnson Foundation (RWJF) released a call for proposals about the future of work, a new funding opportunity that aims to help RWJF explore the impact of the gig economy and emerging trends in the workplace on public health.
The Congressional Black Caucus Foundation will host their 46th Annual Legislative Conference September 14 – 18 at the Walter E. Washington Convention Center in Washington, D.C.
On Saturday, September 14th, Detroit Friendship House hosted their 11th Annual Golf Outing Benefit at the Woodlands of Van Buren.
1400 Miles will kick off "The Big Ride" on September 18 in Austin, TX and culminate on October 2 in Denver, CO, to raise awareness and probe the conversation about prostate health.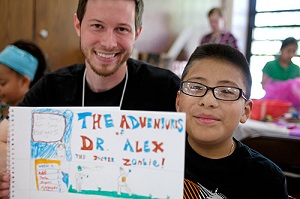 Art Buddies will accept applications for 100 creative mentors to pair with 100 Art Buddies kids ages 8-11 this season in St. Paul and Minneapolis.
Africa International House (AIH) will host the African Festival of the Arts this Labor Day weekend in Chicago. The theme of this year's festival is Ruwadzano, which means 'togetherness' in the East African language of Shona in Zimbabwe.
Stevie Wonder and Kai Milla will host the 4th Annual Kailand Obasi Hoop-Life Youth Basketball Tournament Fundraiser on August 28th. Proceeds will benefit All It Takes, an organization that aims to create safer schools and sustainable positive change for youth in the L.A. area and beyond.
Henry Schein, Inc. is accepting applications for the second annual Henry Schein Cares Foundation Medal, which is awarded to organizations from the fields of oral health, animal health, and medicine that demonstrate excellence in expanding access to care for the underserved.
The New York Coffee Festival will donate 50% of ticket proceeds to charity: water via the Allegra Group's Project Waterfall initiative. Through these donations, Project Waterfall will be able to continue bringing clean water to coffee countries such as Tanzania, Ethiopia, and Rwanda.
---
If you are interested in having your organization's news announced in the next News Bits, please send announcements or press releases to news@philanthropyjournal.com.