News about grants, gifts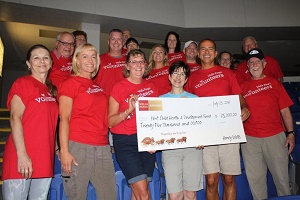 Wells Fargo Foundation donated $25,000 to the Community Foundation of Greater Flint for the Flint Child Health and Development Fund. The grant will support vital health, education and nutrition services for children impacted by the Flint water crisis.
National Philanthropic Trust issued 26,168 donor-recommended grants totaling more than $626 million in mission-critical funding to charities in fiscal year 2016.
Sallie Mae's Family Scholarship Program awarded $120,000 in scholarships to 24 children of company employees. Each of this year's recipients received a $5,000 scholarship for the upcoming academic year.
San Francisco Foundation awarded $5,265,000 to 42 organizations in its first round of funding to advance racial and economic inclusion. The organizations included Ella Baker Center for Human Rights, Californians for Safety and Justice, Philanthropic Ventures Foundation and the East Bay Asian Youth Center.
WineaPAWlooza 2016 raised more than $1,750,000 for Jameson Animal Rescue Ranch, an animal rescue organization that operates within Napa Valley.
The UnitedHealthcare Children's Foundation's fundraisers, the fifth-annual MN Century Ride and the Hazeltine Golf Classic, raised $2.2 million to help families pay for child medical expenses.
Laurent Pharmaceuticals Inc. received a Therapeutics Development Award of up to $3 million from Cystic Fibrosis Foundation Therapeutics. The award will help support the Phase 2 clinical trial of the Company's lead drug candidate LAU-7b in adult patients with cystic fibrosis.
The Islamic Scholarship Fund named its 49 Law Scholarship recipients for 2016, who received a total of $148,500. The scholarship fund is focused on creating the next generation of Muslim leaders in Law.
The American Water Charitable Foundation with the National Recreation and Park Association awarded two grants to underwrite local water- and nature-based play spaces within American Water service areas. The grant recipients are Fejervary Learning Center in Davenport, Iowa and City Park near Appomattox River in Hopewell, Virginia.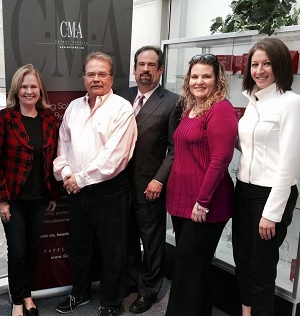 CMA Association Management will act as a Silver Sponsor of the Susan G. Komen Race for the Cure Central and South Jersey.
Natixis Global Asset Management named William Evans of Rehoboth, MA and Samuel Atallah of Needham, MA the winners of this year's George Wein Jazz Ambassador Scholarships. The scholarship helps enable student musicians to pursue their musical and academic dreams.
The Draper Foundation Fund awarded Northwest Connecticut area nonprofits $691,025. The Fund awarded $455,625 to 19 designated nonprofits and $235,400 in donor-advised grants to nonprofits that provide essential programs and services for residents of Northwest Connecticut.
Endurance Athlete Adam Ellenstein and his "VictorySwim105" established a Guinness World Record on July 24-25th for his 105-km swim across Okanagan Lake in Penticton, Canada while raising over $17,000 for the Davis Phinney Foundation.
MAXIMUS Foundation donated $20,000 in employee contributions and corporate matching funds to the Volunteer Florida Foundation's Florida Disaster Fund in memory of the 49 victims of the horrific attack in Orlando.
BECU named the winners of its People Helping People Awards, which recognize BECU members and the non-profits they support with their effort, time and/or money. Recipients received a monetary award from the credit union ranging from $10,000 to $30,000, depending on the category – Community Benefit, People's Choice and Member Volunteer of the Year.
The Herbalife Family Foundation donated $12,000 to Friendly House, a non-profit organization addressing the ever-changing need to provide adequate nutritional programming for youth. The donation builds on HFF's global Casa Herbalife program, which already provides more than $3 million in funding and volunteer assistance each year to more than 130 organizations worldwide.
The Women's Funding Network is one of 10 organizations to receive a grant from the Fund for Shared Insight to promote foundation openness. As part of the Fund for Shared Insight's effort to improve the field of philanthropy, Women's Funding Network was awarded $350,000 over two years to assess transparency practices of 90 women's foundations and share learnings across the network and with the greater philanthropic community.
News about people, groups
Researchers part of Project MinE's global gene sequencing effort, funded by The ALS Association through ALS Ice Bucket Challenge donations, have identified a new ALS gene, NEK1, which now ranks among the most common genes that contribute to the disease, providing scientists with another potential target for therapy development.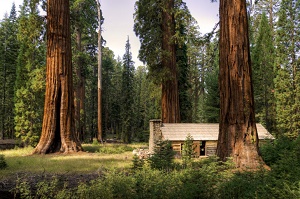 Archangel Ancient Tree Archive is cloning California's giant sequoias in an attempt to refurbish the earth with a resilient natural combatant of greenhouse gases, one 200-foot, thousand-year-old tree at a time.
Alex Rodriguez, Director of Communications for United Way of New York City, has been named one of New York Nonprofit Media's 2016 40 Under 40 Rising Stars.
YMCA of the USA established the Character Development Learning Institute (CDLI), made possible by the support of the S.D. Bechtel, Jr. Foundation's four year, $20 million grant. The CDLI will advance the Y's character development efforts across its youth programs through a collaborative, program-agnostic and deliberate process of verifying, adapting, scaling and sharing evidence-based, impactful best practices.
Trust for the National Mall named Jeffrey Ajluni has the organization's new Chief Commercial Officer. Ajluni will oversee corporate partnerships, high net revenue development, marketing and events.
The Western Union Foundation named Elizabeth Roscoe as their new Executive Director. Roscoe is responsible for strategically leading the development, implementation and execution of the philanthropic vision set by the Western Union Foundation Board of Directors.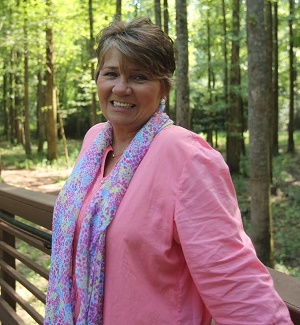 The Land Trust Alliance named Wendy Jackson ass executive vice president starting September 19th.
On July 27th 100 CNA interns participated in a Give Back Day at YOUth CAN Chicago. This volunteer project is part of CNA's Intern Week, which brings together students from diverse colleges and universities to take part in an array of activities that includes a philanthropic event, panel discussions and presentation of their capstone project results.
WE Day released a broadcast teaser ahead of its telecast on August 28th. 16,000 students and educators from over 550 schools will join together to celebrate the contributions of young people and kick-start another year of change.
Arturo Garcia-Costas joined the governing board for Friends of the Earth-U.S. Garcia-Costas brings 20 years of policy experience in environmental health, climate change, sustainable energy and biodiversity conservation, and is currently managing the New York Community Trust's National and New York City Environment programs.
Barry Finestone will assume his new role of President and CEO of the Jim Joseph Foundation effective November 1, 2016.The Foundation also named Laura Lauder of the Laura and Gary Lauder Family Venture Philanthropy Fund and of Lauder Partners, and Rachel Levin, Executive Director of the Righteous Persons Foundation to its Board of Directors.
Dairy Queen held the 11th annual Miracle Treat Day on July 28th, where $1 for every Blizzard sold was donated to local Children's Miracle Network Hospitals.
The Great American NO BULL Challenge named teen model, actress and author, Makaila Nichols, as the organization's National Ambassador.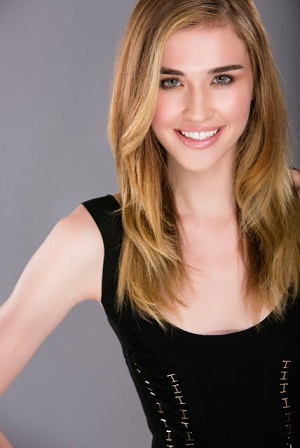 Virginia Tech's Advancement Division appointed Monecia Taylor, of Fredericksburg, Virginia, as associate vice president for principal gifts, effective September 1st. In this role she will oversee fundraising by the university's principal gifts and gift planning operations.
Hormel Foods Corporation partnered with Which Wich Superior Sandwiches for a Project PB&J Spreading Party during their national sales meeting in Minneapolis, MN, on July 27th. The team of 200 employees was able to make 10,010 PB&J sandwiches in an hour, surpassing their goal of 9,000. The sandwiches, made with SKIPPY peanut butter, were donated to Loaves and Fishes, Catholic Charities and People Serving People to help those in need after the event.
Urban Resource Institute opened two new emergency domestic violence shelters. The Hope House and Restoration Residence shelters were launched by URI as part of an effort from Mayor Bill de Blasio's administration to significantly increase the number of emergency housing options for victims of domestic violence.
The Church Pension Group in partnership with The Episcopal Church Foundation and Episcopal Relief & Development, hosted a three-day wellness conference for clergy, lay employees, and lay leaders of the Diocese of Ecuador Litoral who were impacted by the April earthquake.
The National FFA Organization selected 16 students from throughout the United States as finalists for its 2016 top achievement awards: American Star Farmer, American Star in Agribusiness, American Star in Agricultural Placement and American Star in Agriscience.
News about opportunities, initiatives
Ober|Kaler is now accepting applications for its annual Community Grants Program. Ober|Kaler will award two $10,000 grants and one $15,000 special grant to nonprofits that administer programs focused on educating, clothing, sheltering or feeding disadvantaged youth in Baltimore City or Washington, D.C.
The 2016 NIB/NAEPB National Conference and Expo will take place September 13-16 at the Hyatt Regency Crystal City in Arlington, Virginia.
Something Positive will host their annual white party in Brooklyn on August 6th with the theme of "Splash of Color."
Brunswick Zone bowling centers across the country are participating in the Million Pin Challenge to support Feeding America. Consumers can visit one of more than 250 centers to participate in reaching the goal of knocking down one million pins nationwide.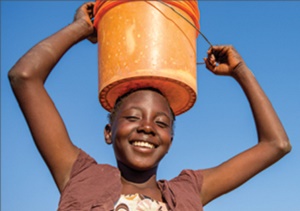 SUBWAY restaurants launched the "Fresh Water 4 All" campaign to help alleviate the global shortage of clean drinking water. For every Dasani bottle of water sold before August 31st, SUBWAY will donate 20 cents in addition to a committed donation of $135,000.
HackensackUMC Foundation 16th Annual Charity run sponsored by Joseph M. Sanzari, Inc. will be held on Saturday, September 10th.
Blackbaud is bringing together thousands with its unique charity adventure, If Girls Ran the World, to collectively and virtually run around the world. Moved by the missions of charities that empower women and girls globally and to coincide with International Day of the Girl, during the month of October participants will fundraise online and run (or walk) in their own neighborhoods while tracking their miles to virtually add to a collective effort to circle the globe.
Wendy's is partnering with Uber to raise funds to help find homes for children waiting in foster care. From now until the end of the promotion, Uber will give first-time riders who register with the code '4Adoption' their first ride free (up to $15), and Wendy's will donate $5 to the Dave Thomas Foundation for Adoption.
Health 2 Humanity Corp. (H2H) launched a Crowdrise crowdfunding campaign on July 25 with the goal of raising funds to further global expansion of hygiene solutions in developing countries. H2H hopes to raise $40,000 which will allow them to start 16 new H2H locations, create 64 jobs, circulate 2,000,000 bars over 10 years and cut illness rates by up to 25 percent in Africa.
Bacardi, Million Trees Miami and American Forests joined together to plant trees in Miami-Dade County at as part of American Forests' Community ReLeaf program to help beautify and restore urban neighborhoods.
WWE, Barclays Center and iHeartMedia's WWE SummerSlam Concert will take place Thursday, August 18 at Barclays Center, with proceeds benefiting Connor's Cure, a fund to help further pediatric cancer research.
---
If you are interested in having your organization's news announced in the next News Bits, please send announcements or press releases to news@philanthropyjournal.com.