News about grants, gifts
California State University, Los Angeles received a $1 million grant from the Howard Hughes Medical Institute on June 25th.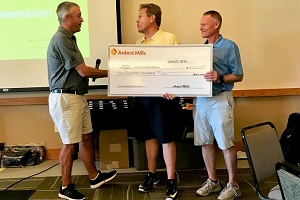 Ardent Mills joined forces with many of its vendors, suppliers and carriers by raising $200,000 for Food Bank of the Rockies with its fourth annual Colorado charity golf tournament.
Theresa Siaw recently funded two initiatives to help serve the Humboldt Park community.
Barr Foundation announced $4.5 million in new grants under the Engage New England: Doing High School Differently initiative on June 27th.
Cummings Foundation launched a $25 million grant cycle on July 1st.
Funraise announced the creation of Funraise Future Fund on June 28th, that will give $600,000 in grants to nonprofits.
Artist Trust announced 16 recipients of the 2018 Fellowship Grant on July 1st.
USTA Foundation received an $150,000 grant from Chase this week.
Wills Eye Hospital received a gift of $5 million on July 2nd from philanthropists Vickie and Jack Farber to create the Vickie and Jack Farber Vision Research Center at Wills Eye.
News about people, groups
The Genesis Prize Foundation launched The Genesis Prize Women's Empowerment Challenge on June 27th.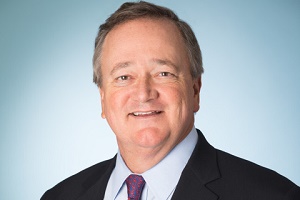 The Parkinson's Foundation announced the election of Howard D. Morgan as chairman of its board of directors on June 26th.
Irvine Company was named Greater Irvine Chamber of Commerce's Philanthropist of the Year on June 26th.
The Layton Road Group welcomed Daniel Cohen as a Managing Director on June 27th.
The Ohio Association of Child Caring Agencies changed its name to the Ohio Children's Alliance on July 2nd.
Hip Hop Leaders International's TEEN Global Cyber Security & Artificial Intelligence conference was held July 6th- 8th.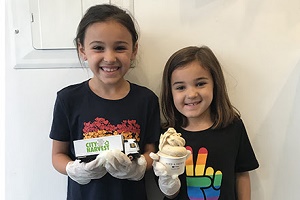 Mike & Dave's donated a 'nicecream' to help raise funds for our annual Skip Lunch Fight Hunger campaign this week.
The Kelsey B. Diamantis TS Scholarship Family Foundation, Inc. announced the recipients of its 2018 Tourette Syndrome Scholarships on June 28th.
New Jersey State Nurses Association announced the election of its member, Varsha Singh MSN, APN, to the American Nurses Association Board of Directors on June 27th.
David Heiden received the American Academy of Ophthalmology's 2018 Outstanding Humanitarian Service Award on June 28th.
News about opportunities, initiatives
Kidz Con will take place on August 11th- 12th in Los Angeles.
The Archives of American Art and the Whitney Museum of American Art are presenting Visual Arts and the AIDS Epidemic on July 13th.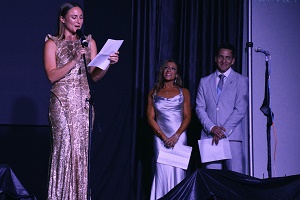 RIDE Foundation announced that its 2nd annual gala event, DANCE FOR FREEDOM, will benefit CAST and Journey Out on September 29th at the Broad Stage in Santa Monica, California.
The Epicurean Charitable Foundation's M.E.N.U.S. 2018: Rosé Soirée will be held at the Hard Rock Hotel & Casino's Paradise Pool on October 12th.
Contempo Communications' Female Entrepreneur Summit will take place on October 24th.
Big Path Capital's Nantucket Summit will take place July 18th- 19th.
Beloved Festival will take place August 10th – 13th in Tidewater, Oregon.
Young People's Chorus will present The Mostly Mozart Festival: Bernstein Mass on July 17th- 18th.
---
If you are interested in having your organization's news announced in the next News Bits, please send announcements or press releases to news@philanthropyjournal.com.